Everybody knows — everybody here, at least! — what an incredible gymnast Elizabeth Price is, both now at Stanford and in her decorated career as an elite gymnast. Price's accolades are impressive to say the least: medals in Stuttgart, medals in Glasgow, medals at the Pacific Rim Championships. Since retiring from elite gymnastics, she hasn't slowed down, earning multiple NCAA All-American honors as well as the 2015 national title on vault.
But did you know that Price hates whipped cream? That she loves Marvel's Avengers? And that Nicki Minaj is favorite musical artist?
FloGymnastics has followed Price for years, and that's exactly what we try to do: take you beyond the competition floor and into the lives, dedication, and individuality of these amazing gymnasts.
Price is set to compete yet again this weekend at Elevate the Stage in Augusta, Georgia — which you can watch LIVE right here on FloGymnastics. She'll be with her Stanford team competing alongside Nebraska, Georgia, and Illinois. But before we see her routines for the Cardinal, let's take a look back in the gymnastics vault.
1. Not Quite 20 Questions | 2012
Former FloGymnastics (then Gymnastike) editor Anne Phillips caught up with Price a few weeks before the 2012 London Olympics, where Price was an alternate. In a crowded, bustling room, they chatted about, well, everything: Justin Bieber, going to the movies with her friends and family, and playing lacrosse with her brother.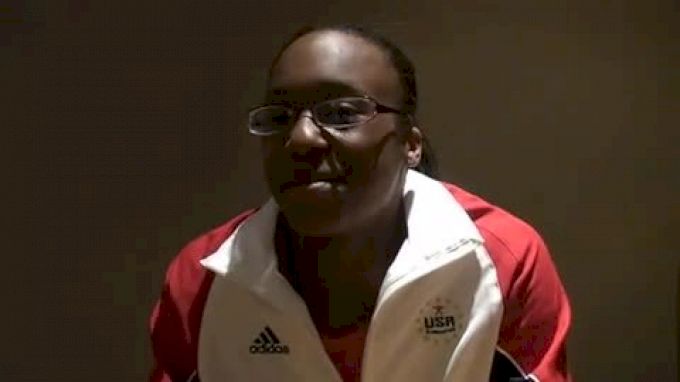 2. Workout Insider With Parkettes | 2013
Parkettes in Allentown, Pennsylvania, has helped produce some of the country's gymnasts for a long time. In this video, FloGymnastics takes an in-depth at some of the workouts Parkettes uses for its level 8 to elite gymnasts. This shoot took place post-Olympics for Price, who was still an elite, and showcases some of her skills in multiple events.
3. Going To School: A Perfect 10 | 2018
This video comes to us courtesy of All Things Gymnastics by Cordelia Price, and shows us a little bit more recent history. Price earned her first career 10.0 on uneven bars in this perfect routine at the NorCal Classic in Stanford, California, on January 8. Not a bad way to open your senior season, huh?
As the NCAA season wraps up, Price is still a gymnast to keep an eye on — she's one of the top collegiate gymnasts in the country.
Don't forget to tune in to Elevate the Stage this weekend and catch Price LIVE on FloGymnastics; we'll be on-site in Augusta, Georgia, with all the action.