Here's a non-definitive list of bets you could make on this weekend's Super Bowl LLII: the color of Pink's hair, whether or not New England Patriots head coach Bill Belichick will wear his famous (or infamous, depending on your viewpoint) hoodie, and what color Gatorade will be dumped on the winning coach.
But here's one bet you could make and feel pretty good about: Aly Raisman isn't going to lose as she spearheads reform in gymnastics. As revelations in the Larry Nassar case continue to come to light, the Massachusetts gymnast is a leading voice — maybe the leading voice — in tackling the gymnastics culture problem.
If anyone can win this battle, it's Aly Raisman.
Raisman, of course, has six Olympic medals to her name — including three gold — four at the world championships, and around 10,000 in other competitions (probably). But it's not just the hardware that sets Raisman apart. She really, really hates losing, and she's not shy about saying it.
In honor of Raisman and her quest to rebuild gymnastics, we've taken a dive into the FloGymnastics vault to show just how long she's been steamrolling her way to victory.
2015: 'I Hate No. 4'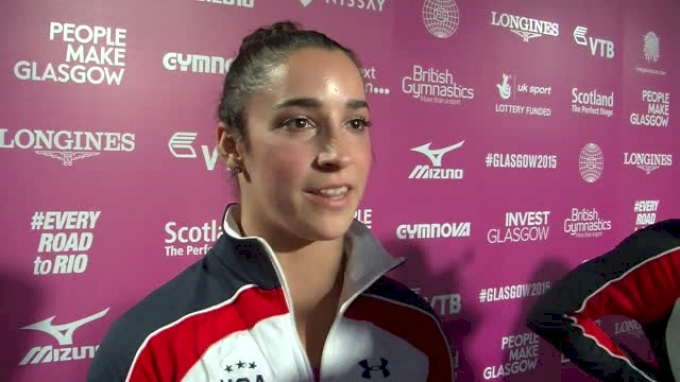 During qualifications for the 2015 World Championships in Glasgow, Raisman stood fourth in the all-around following her subdivision (she ended up fifth overall) despite a less-than-stellar performance.
For most gymnasts, that day alone would an accomplishment of epic proportions that you'd want to make sure every friend knew about; it'd be something you remember fondly for the rest of your life.
This, though, was how Raisman responded: "I feel like I wanna go die in a hole right now."
As we all know, the real reason Raisman hates fourth is because of the 2012 Olympics — when, in the same event, she lost a bronze tiebreaker to Aliya Mustafina of Russia and placed, well, fourth.
That memory, plus the qualifications finish, led her to conclude: "I hate the number four."
2013: Dancing With The Stars Relights The Competitive Fire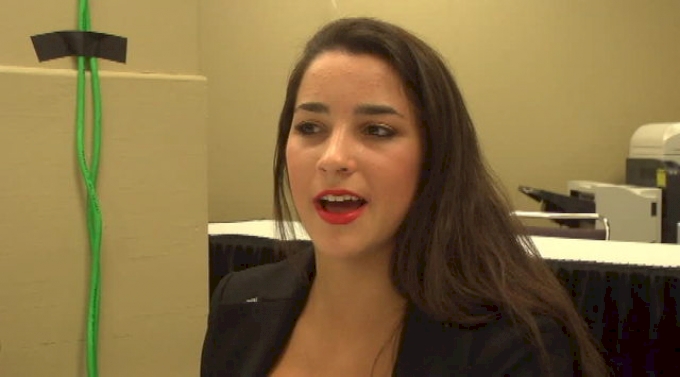 After an absurdly successful 2012 Olympics — individual gold on floor, individual bronze on beam, team gold, and the aforementioned almost-but-not-quite-podium finish in the all-around — Raisman was a bit of a celebrity, and that newfound notoriety included an appearance on the 16th season of Dancing with the Stars.
In the lead-up to the airing date, she talked about the link between her sport and dancing.
"I miss gymnastics, and I miss being competitive. But I already feel that really competitive side of me getting there. If I don't get a step right away, I get really frustrated. And I just wanna do everything perfectly. . . . I'm excited to get back into that mode again."
2011: Where It All Began
Before Rio, before London, and before Glasgow, Raisman was an elite gymnast on her way to conquering the world.
"I just love the feeling of accomplishment and going out there and competing," she said in this interview from early in her career.
As much as Raisman loves competing — and winning — and as good as she obviously is at those two things, she's probably finding the most satisfaction in what she's doing now.
Gymnastics is at a scary crossroads, but there's hope in knowing that Aly Raisman is one of the women leading the charge for positive, significant change.