The Gymnastics Kitchen With Betsy: 3 Shakes To Refuel Gymnasts
The Gymnastics Kitchen With Betsy: 3 Shakes To Refuel Gymnasts
After an intense practice, your body has a limited time to optimally repair itself. You need valuable ingredients quickly, so try these shakes!
Feb 13, 2018
by Betsy McNally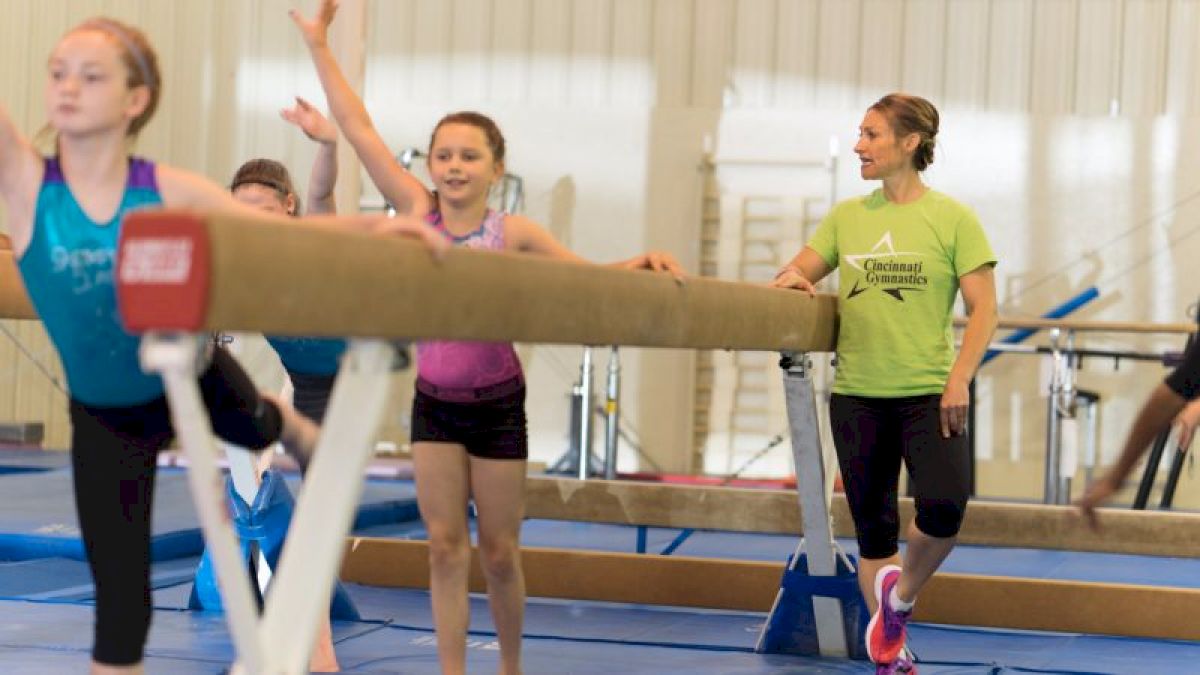 You just finished a four-hour practice. Your muscles are starving for a carb refuel and some protein repair. Your brain is craving nourishment from healthy omega fats. But you have a 45-minute car ride and need something in your body within the next 20 minutes! Whether it's muscle, bone, or brain repair, you only have a short window of time when the body will fully absorb those nutrients.
In this moment, you know preparation is crucial.
From a sports nutritionist perspective, your best bet is to make a protein shake before you leave for practice and store it in the fridge at the gym.
Here are my favorite post-workout shakes that refuel and repair your body.
1. Chocolate Cashew Dream Shake
Best for recovery of lost vitamins and minerals and regaining mental focus
14 oz coconut water
1 whole banana
1 heaping tablespoon of cashew butter
1 tablespoon of chia seeds
1 tablespoon of organic cocoa powder
1 cup of ice
1 teaspoon of honey
Blend all the ingredients thoroughly.
This shake is packed with electrolytes, antioxidants, healthy fat, and protein. It boosts energy and works to heal both your body and your brain!
2. Apple Pie Protein Shake
Best for recovery and repair of broken-down muscle
8 ounces of almond milk
1 granny smith apple, chopped
1/2 cup real, old fashioned organic rolled oats
1/2 cup organic plain Greek yogurt
1 teaspoon of organic coconut sugar
1 teaspoon of organic cinnamon
1 cup of ice
Blend all the ingredients thoroughly.
Who doesn't love apple pie? And after a workout, too! This is a delicious way to get natural sugar, vitamins A and C, and one of the best complex carbs (oatmeal) into your body after your muscles are exhausted from a long workout or meet.
3. Tropical Vacation Shake
Best for bone recovery and reducing inflammation
4 cups of raw, organic spinach
1/2 cup of coconut yogurt
1 cup of water
1 cup of pineapple chunks
1/4 cup pomegranate seeds
3 tablespoons of shredded coconut
1 cup of ice
1 scoop organic raw vegetable protein powder
There is nothing like the taste of the tropics! After a workout, our bodies crave the replenishment of essential vitamins, minerals, and healthy fat. This shake has great proteins and healthy fats, as well as vitamin K from the spinach — a vitamin that helps blood flow. This shake is a great option to aid your body in healing inflammation of the joints, muscles, and bones.
For fun, sprinkle on some coconut flakes — which are loaded with zinc to help with immunity!
Try making shakes for the next two weeks and see how your body responds! I know you will feel better, and you'll probably see yourself making better meal decisions at dinner, too.
---
Betsy McNally-Laouar is a personal trainer and sports nutritionist who works with gymnasts and families from level 1s to Olympians. Contact her for nutritional programs or fitness programs for your or you gym at coach@betsymcnally.com and visit her on Facebook: Betsy McNally Laouar Gymnastics Nutrition and Fitness Specialist.