2018 NCAA Season
From MyKayla Skinner To Kaitlyn Schou, 5 Stellar Week Three Routines
From MyKayla Skinner To Kaitlyn Schou, 5 Stellar Week Three Routines
Denver and Boise State face off, Kentucky takes on Florida, Utah hosts Oregon State, and Arizona State meets Stanford in week three action.
Jan 18, 2018
by Lauren Green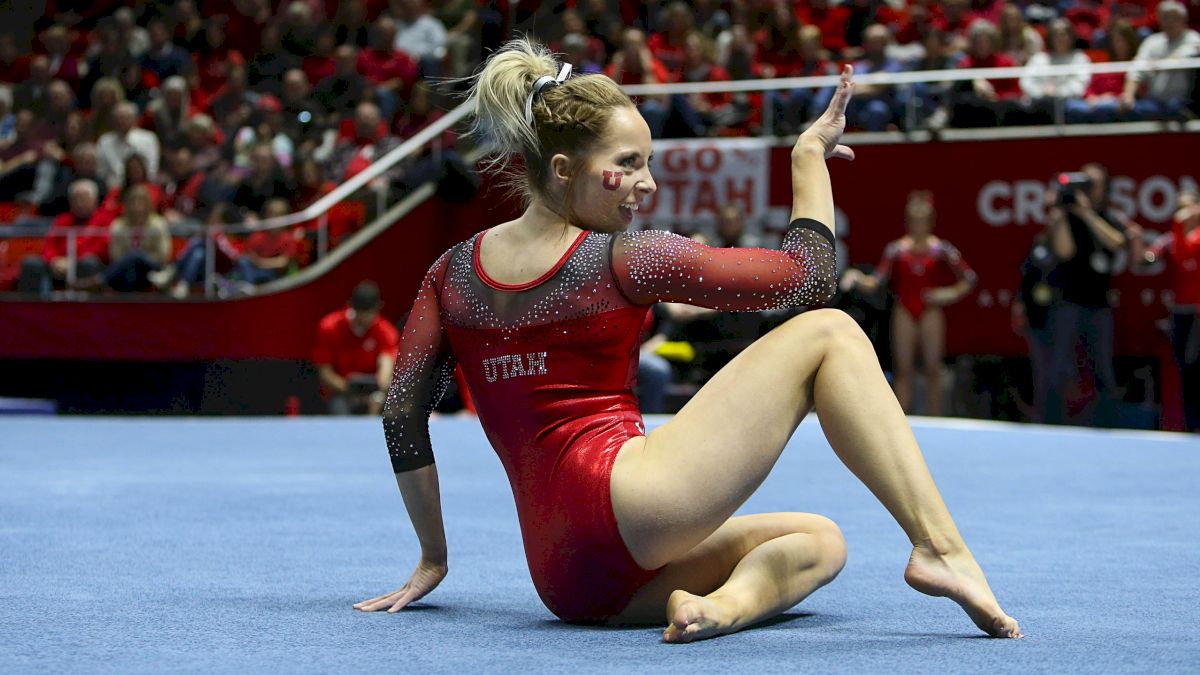 The third week of the NCAA season kicks off on Friday with a heavy schedule as Denver and Boise State clash in a quad meet. Meanwhile, SEC and Pac-12 action continues with a young Kentucky squad taking on an experienced Florida team, and Oregon State travels to Utah. On Saturday the action continues as Arizona State meets Stanford in a battle of two programs in the midst of rebuilding after a disappointing 2017 season.
Here are five routines you won't want to miss.
1. Kaitlyn Schou | Denver | Balance Beam
Friday, Jan. 19 vs. Seattle Pacific, Illinois-Chicago and Boise State
ICYMI - We had multiple student-athletes set or tie personal bests on Sunday, including this gorgeous 9.950 on beam from Kaitlyn Schou! #DU1NATION #NCAAGym pic.twitter.com/8gQz8M42W1

— Denver Gymnastics (@DU_Gymnastics) January 17, 2018
Schou scored a 9.950 for this beautiful and confident routine in Denver's second meet of the season. Her 9.912 average is the second-highest in the country. The junior's routine is highlighted by a wonderfully connected front aerial-back handspring-layout step out series and a solid beat jump-sheep jump combination. The Pioneers are tied for second in the country on beam behind Florida with a 49.225 average.
2. Shani Remme | Boise State | Balance Beam
Friday, Jan. 19 vs. Seattle Pacific, Illinois-Chicago and Denver
Check out @ShaniRemme with her first beam routine of the year, a team high 9.875 for the night! #BleedBlue #OwnIt pic.twitter.com/6qCkIIPMMB

— Boise State Gym (@BroncoSportsGYM) January 12, 2018
Remme was a stalwart on beam for the Broncos last season and had nine of 12 routines score a 9.850 or better. The junior opened her season with a 9.875 against Southern Utah. She has a solid routine and has a great switch leap-switch half leap series that she does incredibly well. Look for Remme to continue to bring in the solid scores for Boise State this season.
3. Mollie Korth | Kentucky | Vault
Friday, Jan. 19 vs. Florida at 7 PM ET on SEC Network
We're still in awe of the 9.95 from @mollie_korth! pic.twitter.com/bVg6kY7uJ4

— Kentucky Gymnastics (@UKGymnastics) January 14, 2018
Korth earned a 9.975 for this vault initially before the score was changed to a 9.950. The sophomore has beautiful form in the air and a stuck landing. Korth is a key piece of Kentucky's vault lineup with her vault starting out of a 10.0 and will continue to be one to watch on the event this season.
4. MyKayla Skinner | Utah | Vault
Friday, Jan. 19 vs. Oregon State at 9 PM ET on Pac-12 Network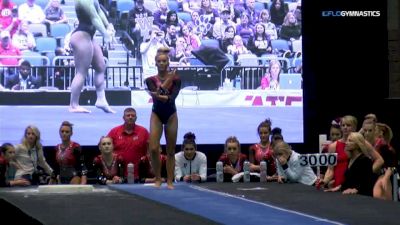 Unlock this video, live events, and more with a subscription!
Get Started
Already a subscriber? Log In
Skinner has shown improvement on her form in the air since starting at Utah last year. The sophomore does one of the most difficult vaults in the NCAA — a Yurchenko double twist — and does it quite well. She did not score below a 9.875 on vault as a freshman. She was not consistent with sticking her landings but absolutely drilled her landing at the Elevate the Stage meet in Reno in week two action for a 9.950.
5. Cairo Leonard-Baker | Arizona State | Floor Exercise
Saturday, Jan. 20 vs. Stanford at 5 PM ET on Pac-12 Network
Recently crowned Pac-12 Freshman/Newcomer of the Week, Cairo Leonard-Baker earns our #HighlightOfTheWeek courtesy of her stellar 9️⃣.9️⃣0️⃣0️⃣ floor performance at WVU this past Sunday! #SunDevilPower #ForksUp pic.twitter.com/SopJgOt1yG

— Sun Devil Gymnastics (@SunDevilGym) January 17, 2018
Leonard-Baker won the all-around and event titles on both uneven bars and floor exercise in the Sun Devils' win at West Virginia in week two. The freshman picked up a 9.900 for this floor routine, which helped Arizona State pick up a season-best 49.125 on floor. She opens with a sky-high double tuck and had plenty of power for a double pike on her final pass.