The Big 12 is a small but mighty conference, having only four gymnastics teams. This conference has been dominated by Oklahoma over the past decade, as they are the six-time defending champions. With Denver joining the conference in 2016, the Pioneers have sure put pressure on the Sooners within the conference as another contender.
Let's take a look at the top teams in the Big 12 based on incoming freshmen, overall talent, and coaching.
1.Oklahoma
The Oklahoma Sooners have dominated the Big 12 over the past decade with an outstanding amount of talent on all four events from top to bottom. The Sooners have been the team to beat not only within the conference but within the nation. Look for sophomore Maggie Nichols to be huge leader again for this team, bringing in top scores and consistency.
This team has several 10.0 vaults that set them apart from others within the conference as well as within the country. The Sooners are the team to beat in the Big 12 once again this season.
Strengths: Depth, consistency, experience
Challenges: Pressure to defend titles
Gymnasts to Watch: Maggie Nichols, Brenna Dowell, Ali Jackson, Brehanna Showers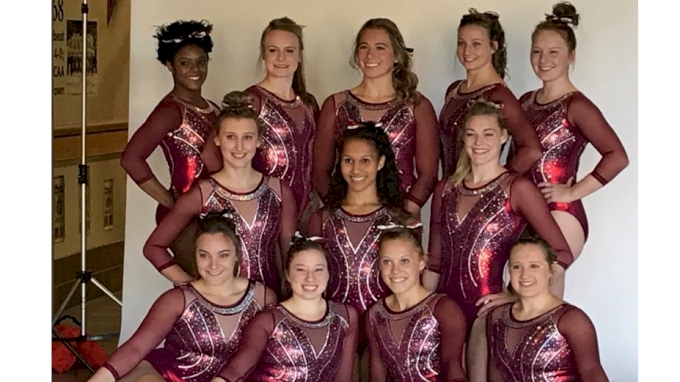 2.Denver
Denver has really grown as a team within the national spotlight over the past few seasons. The Pioneers are the biggest challenger to Oklahoma within the Big 12 conference, led by standout all-around sophomore Maddie Karr who brings a beautiful 10.0 start vault to the vault lineup.
Freshman Lynzee Brown brings a boost to the lineup as an all-around star for the Pioneers. Denver needs to be at their best this season and peak at the right time to make a run for the conference championship along with NCAA nationals.
Strengths: Consistency, leadership
Challenges: Depth
Gymnasts to Watch: Maddie Karr, Lynnzee Brown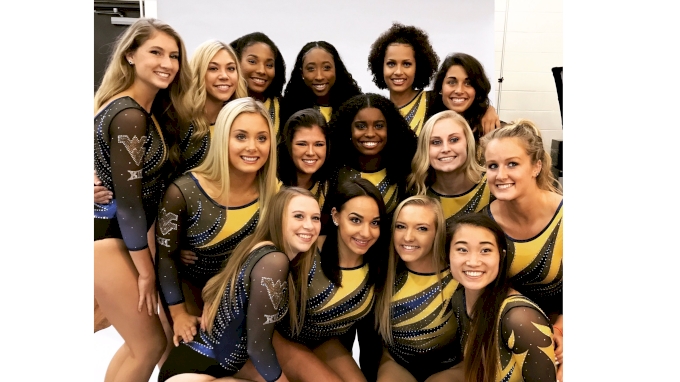 3.West Virginia
West Virginia is a team that is looking to push through to the top of the Big 12 this season. The Mountaineers are up against some tough teams in the conference but look to be consistent throughout the season and peak at the right time.
Strengths: Depth, leadership
Challenges: 10.0 SV vaults, experience
Gymnasts to Watch: Jaquie Tun, Jordan Gillette, McKenna Linnen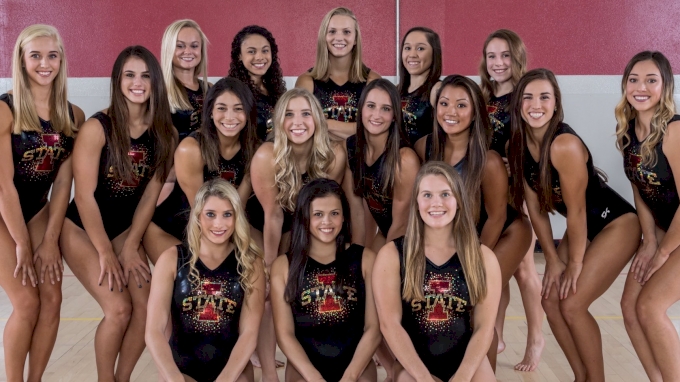 4.Iowa State
Iowa State is among the teams in the Big 12 that is looking to continue to build to be a contender this season. The Cyclones have a strong foundation of athletes that is a key for them this season.
Iowa State will be put to the test this season with Big 12 conference matchups that will prepare them for championships. Senior, Haylee Young brings experience from qualifying to NCAAs as an individual last year to her team to help boost the Cyclones this year.
Strengths: Leadership
Challenges: Experience, depth, 10.0 SV vaults
Gymnasts to Watch: Haylee Young, Ariana Orrego
Who do you think will be the top team out of the Big 12 this season?
[polldaddy]=9903782