Haley Brechwald is a freshman this season at Pitt from Springfield, Virginia, where she trained at Capital Gymnastics. Brechwald is an outstanding all around gymnast who will make an immediate impact for Pitt this season.
Bechwald will bring a splash to the vault lineup with a 10.0 start value with a Yurchenko 1.5. Brechwald showcases powerful tumbling along with clean lines up bars and beam.
FloGymnastics recently sat down with the incoming Pitt gymnast.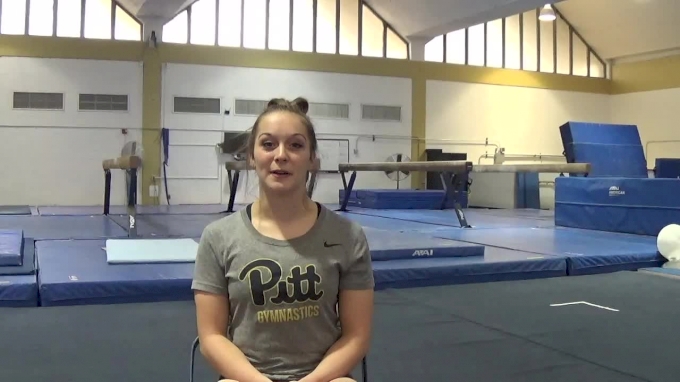 Hear what Haley is most excited about for this upcoming season: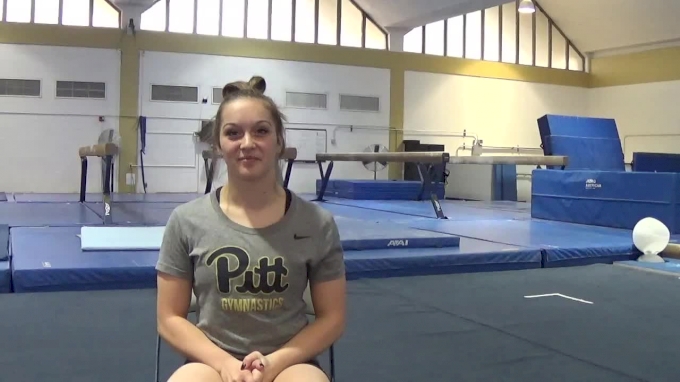 What is your major?
My intended major is political science.

What is your favorite thing to do on your days off?
My favorite thing to do on our days off is to go downtown. There are so many different parts of the city to explore and there is something for everyone to enjoy.

What is your favorite place on campus to study or visit?
My favorite place to study is at a table outside of the library on a nice day. It is peaceful and I love studying outside.

What do you miss most from home?
I miss the home-cooked food the most. My mom makes the greatest meals.

Biggest surprise about college gymnastics so far?
The biggest surprise about college gymnastics so far is how quickly I was able to bond with the team and how much our team feels like a family.

Favorite things to do with your teammates outside of the gym
My favorite thing to do with my teammates outside of the gym is going to Shadyside and hang out at a cute coffee shop or place to eat.

Favorite sport other than gymnastics
My favorite sport outside of gymnastics is baseball. The game can be so exciting, yet the ballpark has such a laid-back and fun atmosphere.

Favorite TV show/movie
My favorite TV show is "This is Us". There are so many good messages about life in the show that are relatable to everyone.

Favorite Food
My favorite food is pasta.

Favorite Event
My favorite event is floor. I love to dance and I love the adrenaline rush of tumbling.

Favorite Skill
My favorite skill is a Jaeger on bars. Once you let go you feel weightless for a few seconds and then it is such a satisfying feeling to catch the bar again.
Tell us something others might not know about you
Something many people do not know about me is that I love to wakeboard in the summer.
Related:
Watch Brechwald's Floor Routine