Oksana Chusovitina Elected To FIG Athletes Commission As Gymnastics Rep
Oksana Chusovitina Elected To FIG Athletes Commission As Gymnastics Rep
Oksana Chusovitina (UZB) was elected to the FIG Athletes Commission as the representative for Women's Artistic Gymnastics Thursday evening during the athletes' assembly at the World Championships in Montreal, Canada. She has been elected for a four-year
Oct 6, 2017
by Rebecca Johnson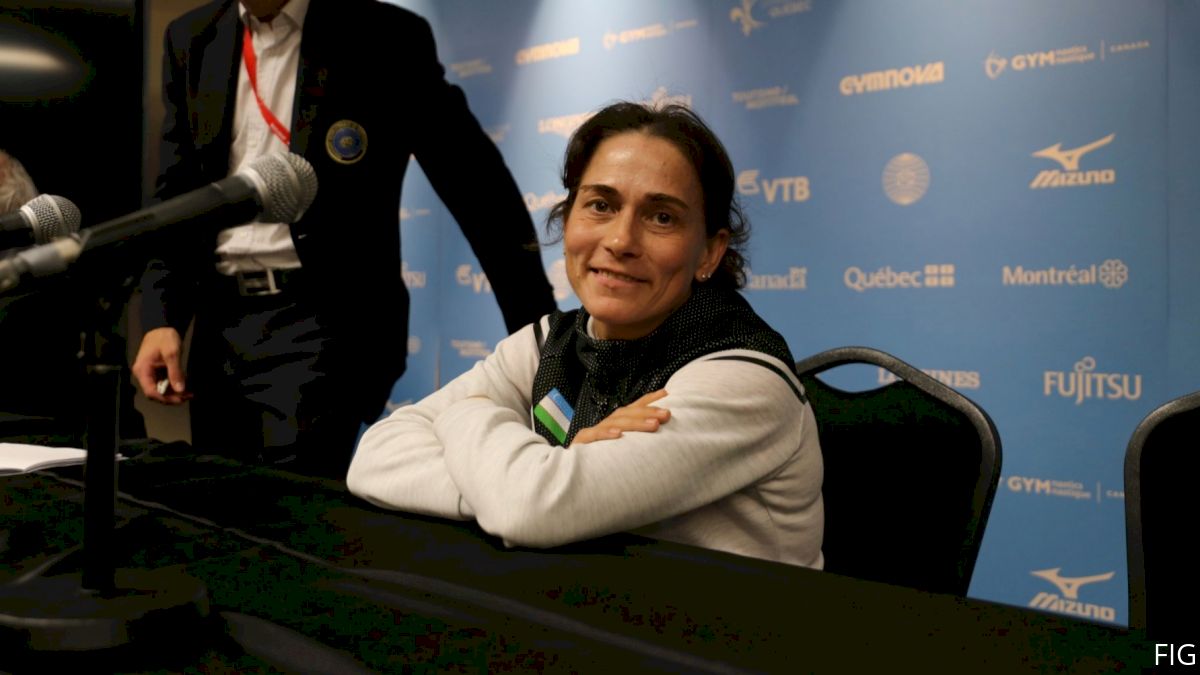 Release via
FIG
Oksana Chusovitina
(UZB) was elected to the FIG athletes commission as the representative for women's artistic gymnastics Thursday evening during the athletes' assembly at the 2017 World Championships in Montreal, Canada. She has been elected for a four-year term, succeeding Elizabeth Tweddle of Great Britain.
"I'd like to thank everyone. I will try to do my best to give you the best," said Chusovitina, who during her presentation to the assembled gymnasts highlighted her experience, which she says has taught her what is necessary to improve the comfort and well-being of the athletes.
Chusovitina, 42, has participated at seven Olympic Games, and is competing in her 16th world championships in Montreal. She began her career representing the USSR before being part of the Unified Team (EUN) that took team gold at the 1992 Olympics in Barcelona.
She competed for Uzbekistan, then Germany before returning to her native country. She has won two Olympic and 11 world medals, including three golds, in her illustrious career.
WORLD CHAMPIONSHIPS CENTRAL