Floor Breaks In Men's Qualifications, Nine Gymnasts Allowed In Floor Final
Floor Breaks In Men's Qualifications, Nine Gymnasts Allowed In Floor Final
During men's qualifications at the 2017 World Championships in Montreal, Canada, a fall on floor from Bart Deurloo of the Netherlands was a saving grace for every athlete that followed him. During his floor routine, he took a fall on one of his passes, an
Oct 4, 2017
by Rebecca Johnson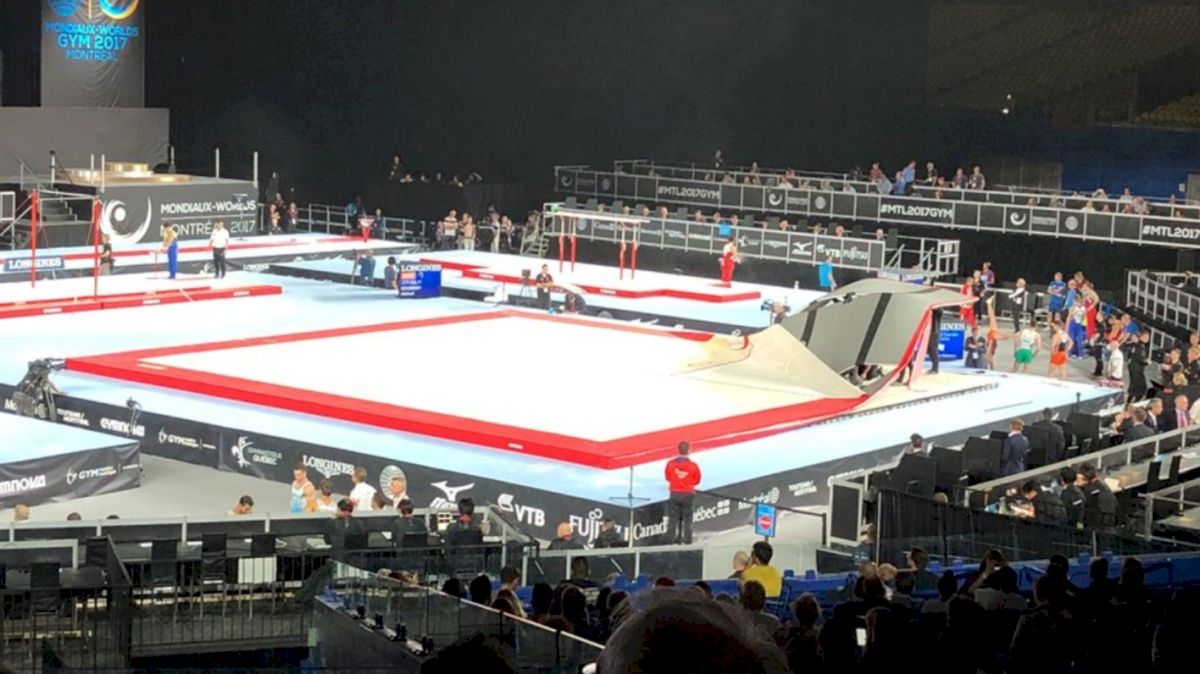 During men's qualifications at the 2017 World Championships in Montreal, a fall on floor from Bart Deurloo of the Netherlands was a saving grace for every athlete that followed him. During his floor routine, he took a fall on one of his passes, and after the set, he told his coach why he fell. There was a dead spot in the floor. The FIG confirmed after investigation that there was indeed a joining rail in the floor's structure that had come loose.
Consequently, the FIG gave all of the competitors who had already competed in that floor rotation the opportunity to redo their routines. While Deurloo didn't choose to go again due to a sore ankle, several gymnasts performed their sets again for new scores.
Bram Verhodstad of the Netherlands scored a 14.433 for his second attempt, which just bumped Chile's Tomas Gonzalez out of the final. Gonzalez had competed in the rotation right before and earned a 14.266. He became the first reserve after Verhodstad topped his score.
Following the competition, the Gymnastics Federation of Chile appealed and the FIG Jury of Appeal made the decision to allow Gonzalez to participate in the floor final. The final will be held on Saturday, October 7, and Gonzales will compete first.
Release via
FIG
Following an appeal by the Gymnastics Federation of Chile due to a problem with the structure of the competition floor that occurred during men's qualifications, the FIG Jury of Appeal has made the exceptional decision to allow Tomas Gonzalez (CHI) to participate in the floor final.
During the second day of men's qualifications on Tuesday, October 3, a joining rail of the floor's structure moved out of place, causing instability on a small part of the floor.
Therefore, nine gymnasts instead of eight will participate in the men's floor final on Saturday, October 7. Tomas Gonzalez will be the first to perform.