RECAP: A Dramatic Men's Qualification Round At 2017 World Championships
RECAP: A Dramatic Men's Qualification Round At 2017 World Championships
Men's qualifications finished up this afternoon at the 2017 World Championships in Montreal, Canada. Four subdivisions spanning over a day and half was not without drama. Kohei Uchimura, the six-time reigning World all-around champion, suffered an ankle i
Oct 3, 2017
by Rebecca Johnson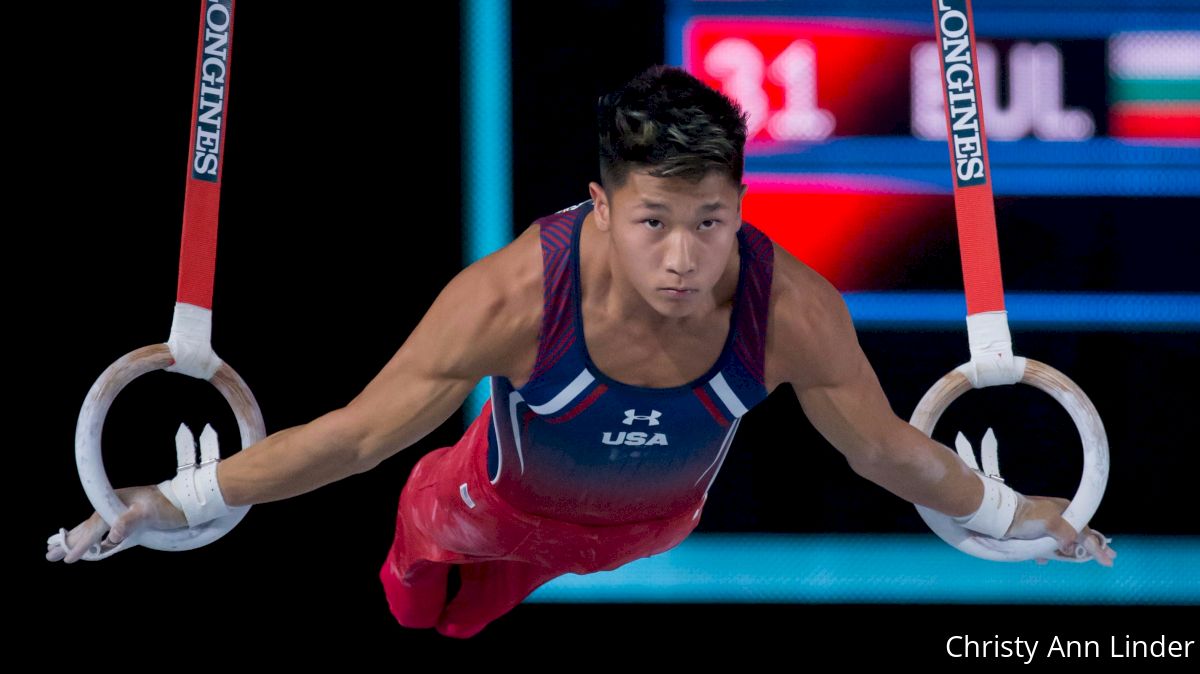 Recap
Men's qualifications finished this afternoon at the 2017 World Championships in Montreal. Four subdivisions spanning over a day and half went down in the Montreal Olympic Stadium with a hefty amount of drama. Kohei Uchimura, the six-time reigning world all-around champion,
suffered an ankle injury
on vault during subdivision three; the incident took him out of the competition, leaving the 2017 men's all-around title wide open.
Manrique Larduet of Cuba competed in the first subdivision and set the score to beat for the rest of the competition. His phenomenal performance earned him an 86.699 all-around score, which held up as the top score through all four subdivisions. He now leads the pack heading into the all-around final.
Also of interest in the first subdivision was Ukraine's Oleg Verniaiev, the men's all-around silver medalist at the 2016 Rio Olympics, who showed up strong with a 85.431 despite a couple mistakes. He has the difficulty level and clean execution to be a top contender for all-around gold.
Subdivision two included the USA men, and it was a mixed bag of performances. Yul Moldauer was the standout competitor, handling his nerves and the bright lights incredibly well, other than a fall on pommel horse. This is Moldauer's first world championships, but he looked a veteran out on the floor and finished with an 84.331 to secure a spot in the all-around final. Donnell Whittenburg nailed a huge floor routine with clean landings for a 15.033, which qualified him into the floor final along with Moldauer, who scored a 14.7. Unfortunately, the two-per-country rule kept Eddie Penev out of the floor final, even though his impressive routine earned him 14.633 (the sixth-highest floor score). Sam Mikulak took a fall on high bar -- his only competitive event -- to end his worlds competition in disappointing fashion. Alex Naddour and Whittenburg tied with a 14.633 on rings, but finished ninth and tenth respectively to just miss out on the final.
Great Britain's Max Whitlock, the reigning Olympic champion on floor and pommel horse, competed on just those two events. He's added quite a bit of difficulty to his floor routine and took a fall on his back 2.5 twist to front double twist, but came back on pommel horse to earn the top score of qualifications with a 15.3. Naddour also showed a clean and smooth pommel horse routine for a 14.966 -- the third-highest score -- to clinch a spot in the final.
Although Uchimura is normally Japan's top competitor, his injury put Kenzo Shirai in the spotlight during subdivision three. Shirai opened the competition with two incredible vaults that averaged a 15.233 for first in the vault standings. He is an absolute star on floor where he nailed his triple twisting double layout and quadruple twist, scoring an outstanding 15.766 to easily top the floor standings as well. He took a fall on high bar but totaled a 85.697 for fourth.
Also in subdivision three was China's Xiao Ruoteng and Russia's David Belyavskiy who finished third and fourth respectively after strong all-around performances.
In the final subdivision, the drama continued when a
rod came loose in the floor during rotation six
, causing a dead spot. After Bart Deurloo of the Netherlands fell on a tumbling pass because of the issue, he alerted his coach. The FIG investigated, confirmed the broken floor, and allowed all gymnasts who had already competed floor in rotation six to redo their routines. Deurloo ultimately chose not to redo his set due to a sore ankle, but others improved their scores with the second attempt.
FULL RESULTS |
INTERVIEWS | FINALS QUALIFIERS
Standout Routine
Watch Manrique Larduet floating through his parallel bar routine, which scored a 15.2 to earn him a spot in the event final.
Inside The Mixed Zone
In a post-meet interview, Alex Naddour said he is looking forward to a finals battle on pommel horse and talked about rooming with Yul Moldauer.
Favorite Photo
Check out this awesome photo of Yul Moldauer looking graceful on high bar.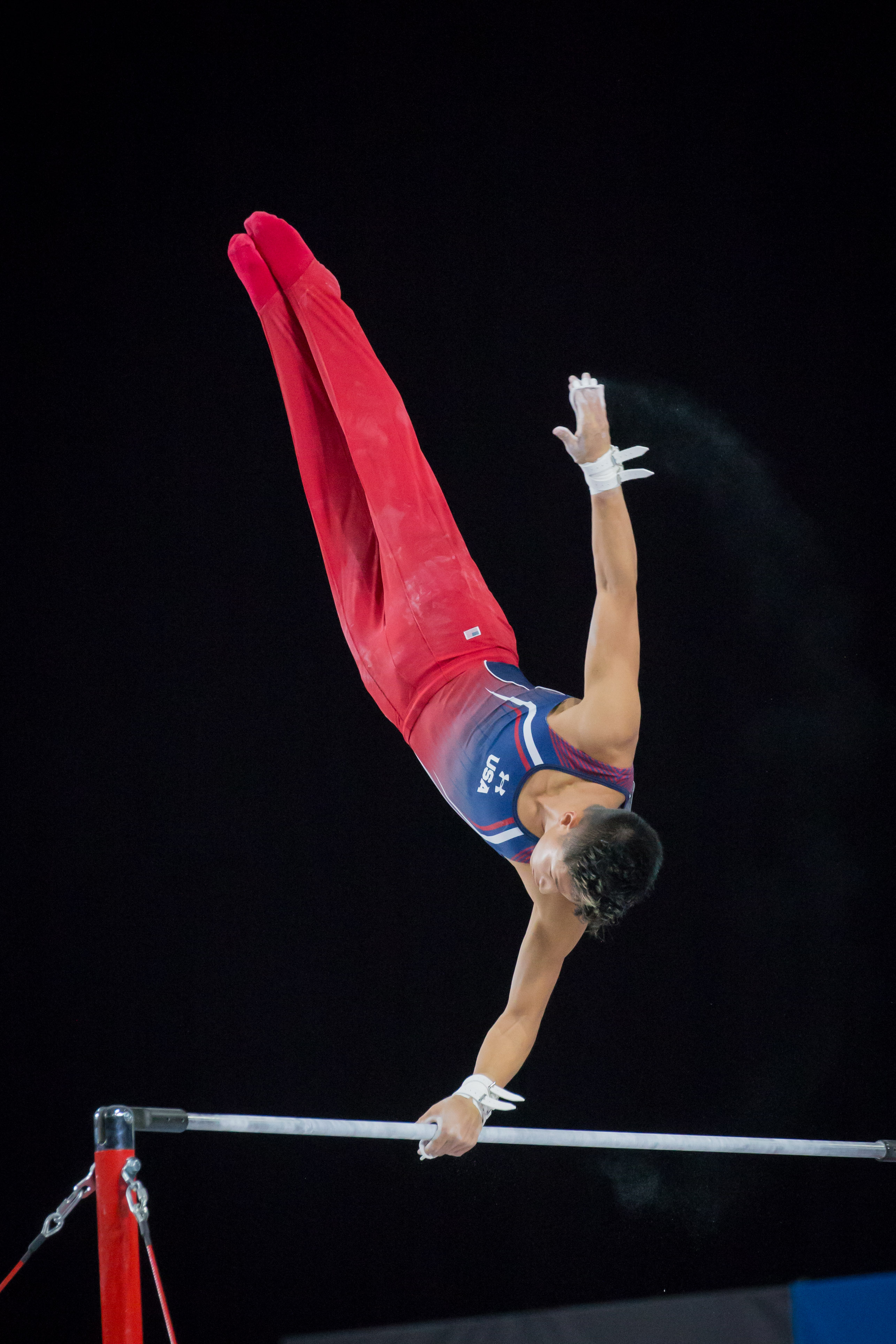 Top Tweet
Romania's Marian Dragulescu competed two impressive vaults (including an awesome Dragulescu) during qualifications to earn a spot in the vault final.
Sunt n final #Gymnastics #gymlife #dragulescu #MTL2017GYM #vault #final pic.twitter.com/kSdSdvbd3B

— Marian Dragulescu (@drmarian777) October 3, 2017
In a post-meet interview,
he talked about
what it was like down on the floor when Kohei had to pull out of the competition.
Related:
Final Qualifications Results
Men's Finals Qualifiers At The 2017 World Championships
Archived Updates from Men's Qualifications
WORLD CHAMPIONSHIPS CENTRAL