Montreal Olympic Stadium Sets Itself For Big Gymnastics 'Show'
Montreal Olympic Stadium Sets Itself For Big Gymnastics 'Show'
The Montreal Olympic Stadium has been transformed into a grand amphitheater to welcome the 47th Artistic Gymnastics World Championships, the biggest event of the competitive season, which begins Monday, October 2. For seven days, 400 gymnasts representing
Oct 1, 2017
by Rebecca Johnson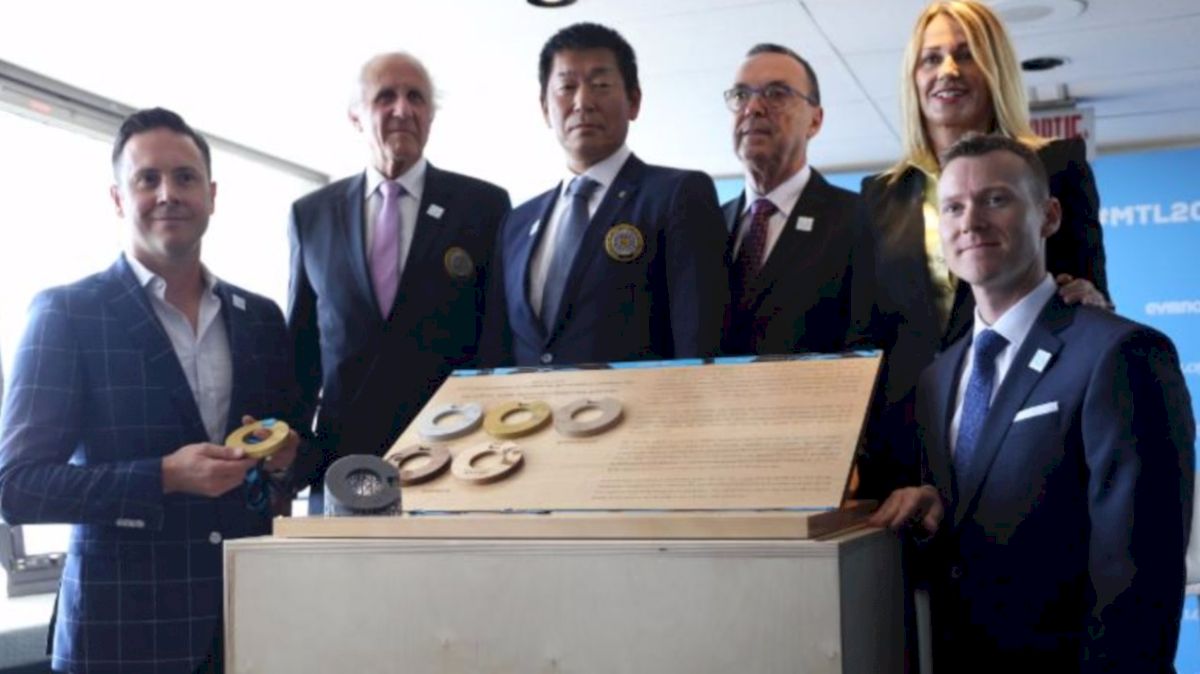 Release via
FIG
MONTREAL -- The Montreal Olympic Stadium has been transformed into a grand amphitheater to welcome the 47th Artistic Gymnastics World Championships, the biggest event of the competitive season, which begins Monday, October 2. For seven days, 400 gymnasts representing 71 nations -- 155 women and 245 men -- will take the stage for the first big test of the Olympic cycle that will culminate with the 2020 Tokyo Olympics.
FIG President Morinari Watanabe said:
The Artistic Gymnastics events were an enormous success at the Olympic Games in Rio, and we thank Montreal for providing such a magnificent setting for these first World Championships of the new Olympic cycle. This event will allow us to highlight all the beauty of the sport as well as the performances of our athletes.
The Olympic Stadium, A First-Class Venue...
In the creation of an experience for gymnasts and spectators worthy of the event, organizers have gone all out. The Olympic stadium, which has been configured to welcome 10,000 spectators per session, features a giant screen that will continually provide information and entertainment, putting the viewer at the heart of the action.
"For Montreal to hold a competition of this stature is even more proof that it has become a top city for international sporting events. In addition to promoting the culture of Canada and Québec around the globe, the Artistic Gymnastics World Championships will draw more than 50,000 visitors from 41 countries who have come to watch each athlete's incredible prowess. This is an event that has truly global reach as it will be broadcast the world over," said Richard Crépin, president of the organizing committee.
...With Nadia Comaneci And Kyle Shewfelt As Ambassadors
The city of Montreal evokes the defining moment in Gymnastics history when, in July 1976, Nadia Comaneci stunned the world by obtaining the first perfect 10 in Olympic history. More than 40 years later, it is as official spokesperson and Women's Artistic Gymnastics Ambassador for the event that Nadia continues to inspire new generations of gymnasts.
"Gymnastics has brought me almost everything that I have today. Coming back to Monteral for these World Championships is a highlight for me," enthused the queen of the 1976 Olympics.
Kyle Shewfelt, another big name in the sport, has been entrusted with the role of men's Artistic Gymnastics Ambassador for these worlds.
"I'm sure that there is a future champion among the kids who will come and see this World Championships. To see the making of champions at a big event like this can only be a source of inspiration for future generations," underlined the man who himself inspired youth across the country to try gymnastics following his Olympic title on floor in 2004.