Top Contenders For USA's Worlds Team Based On Difficulty
Top Contenders For USA's Worlds Team Based On Difficulty
The USA's Selection Camp for the 2017 World Championships in Montreal will be taking place September 18th-21st. Following that, the team selected will have a prep camp from the 21st-25th before departing for Montreal. World Championships take place Octobe
Sep 5, 2017
by Justine Kelly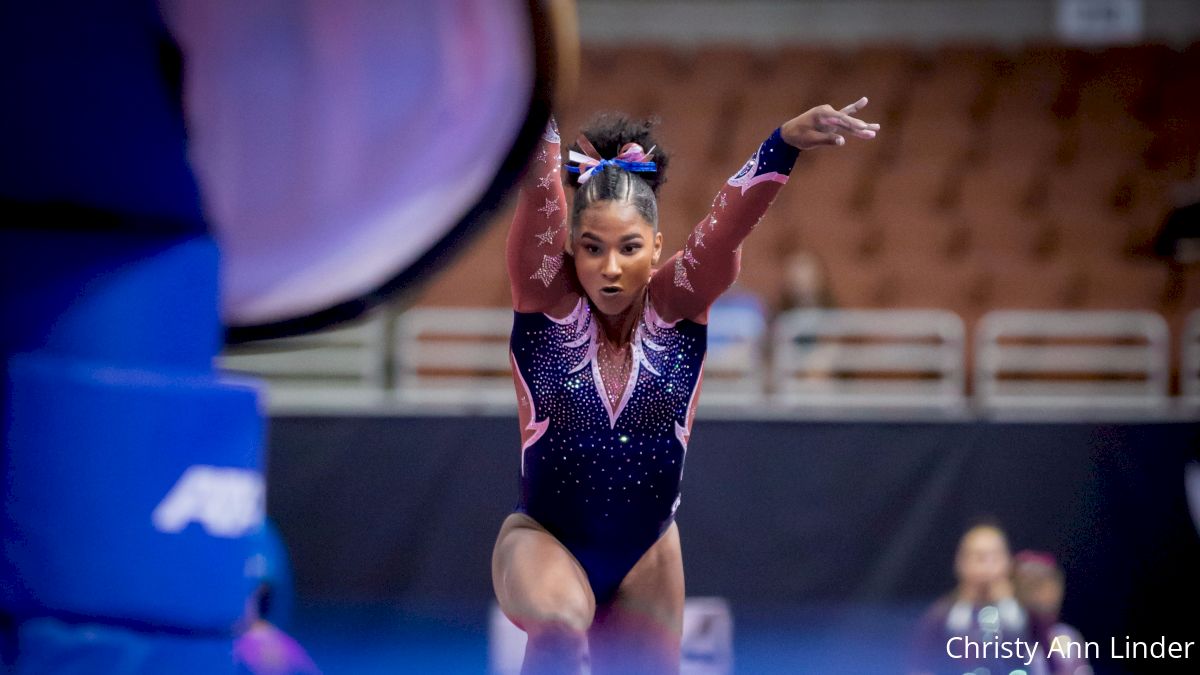 The USA's selection camp for the 2017 World Championships in Montreal occurs September 18-21. Following that, the team will have a prep camp from the following week before departing for the competition. The worlds take place October 2-8.
The gymnasts attending the selection camp are the National Team (
Jade Carey
,
Jordan Chiles
,
Margzetta Frazier
,
Morgan Hurd
,
Ashton Locklear
,
Riley McCusker
,
Ragan Smith
and
Trinity Thomas
) plus
Emily Gaskins
and
Alyona Shchennikova
, who received invitations to the camp from
Valeri Liukin
. These gymnasts will need to put up their best performances at the camp in order to be selected for the worlds team.
There is no team competition at this year's World Championships, as was the case in 2013. This means that the selection will be based on who can bring home individual medals in the all-around and event finals. Each country is allowed to bring four gymnasts to Worlds.
Who are the top contenders for the USA team? Difficulty level will no doubt play a huge part in the selection committee's decision, so we have taken a look at the top contenders by difficulty level.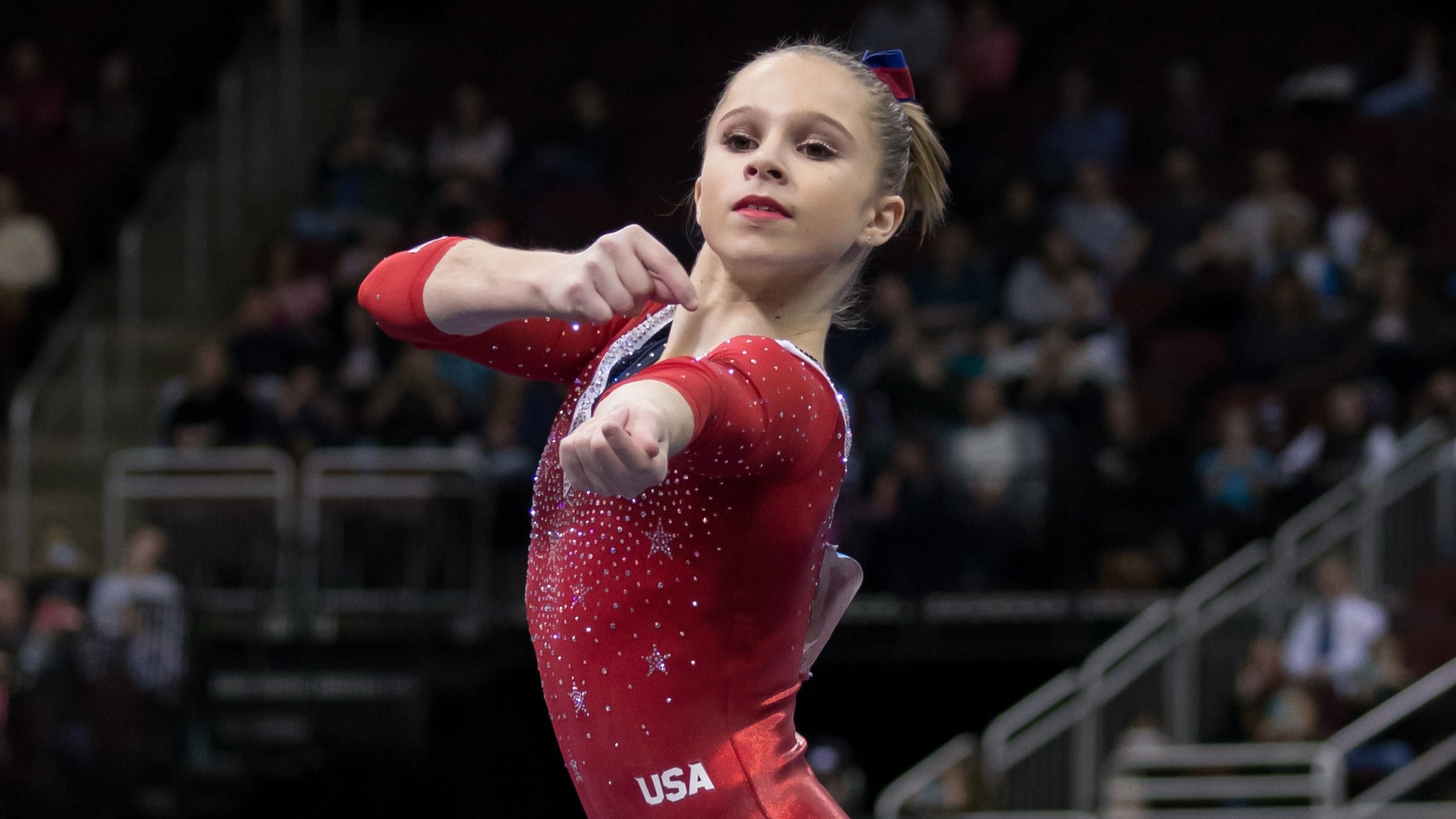 THE ALL-AROUND
One of the most coveted medals is the all-around gold medal. There is a lot of international competition this year, so the USA will likely want to bring at least two solid all-around performers. This is similar to what they have done in the past -- in 2013, Simone Biles and Kyla Ross medaled in the all-around.
The top all-arounders at the moment are arguably the three who made the podium during P&Gs:
Ragan Smith
,
Jordan Chiles,
and
Riley McCusker
. All three have high difficulty on more than one event. Smith is almost certainly a lock -- assuming she does well at the camp -- given her solid performances in every competition this year, from winning American Cup in March to being crowned the national all-around champion a few weeks ago. McCusker also has a very good chance of being selected to compete all-around. She had an excellent performance in Jesolo earlier this year, and she did well at Classics and P&Gs, even though she was just coming back from injury. Given another few weeks, she should be in top form on all of her events. We can't count out Chiles either, particularly given that she placed above McCusker in the all-around at P&Gs.
The question here is likely to be McCusker or Chiles for the second all-around spot, and in all probability it depends on how much McCusker can progress by the time selection camp rolls around. Going by total difficulty potential, Chiles has the upper hand at the moment, although this flips around if McCusker is able to get her Yurchenko double back in time.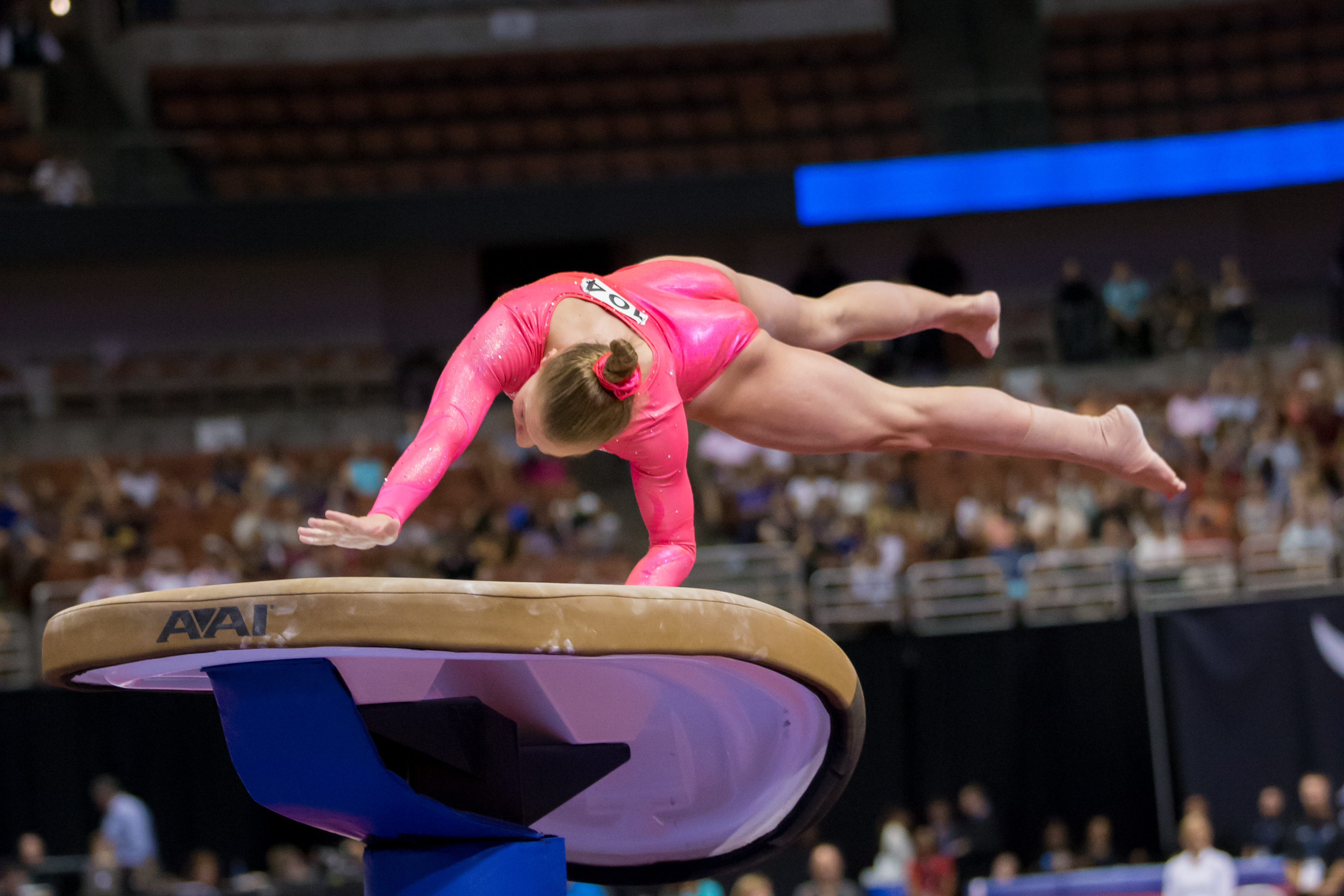 VAULT
Vault is more straightforward than the other events, because a gymnast must have two different vaults to compete in order to qualify for the event final. Until recently, we thought
Jade Carey
was the only U.S. gymnast to fit this category. At P&Gs, however,
Jordan Chiles
revealed she has also been training a second vault -- a Lopez.
Carey's two vaults are an Amanar (5.8 D) and a Kasamatsu full (5.6 D), while Chiles' vaults are an Amanar (5.8 D) and a Lopez (5.2 D). Carey has the edge on total difficulty, so she will want to show that she can execute well on these vaults in order to be considered for the team.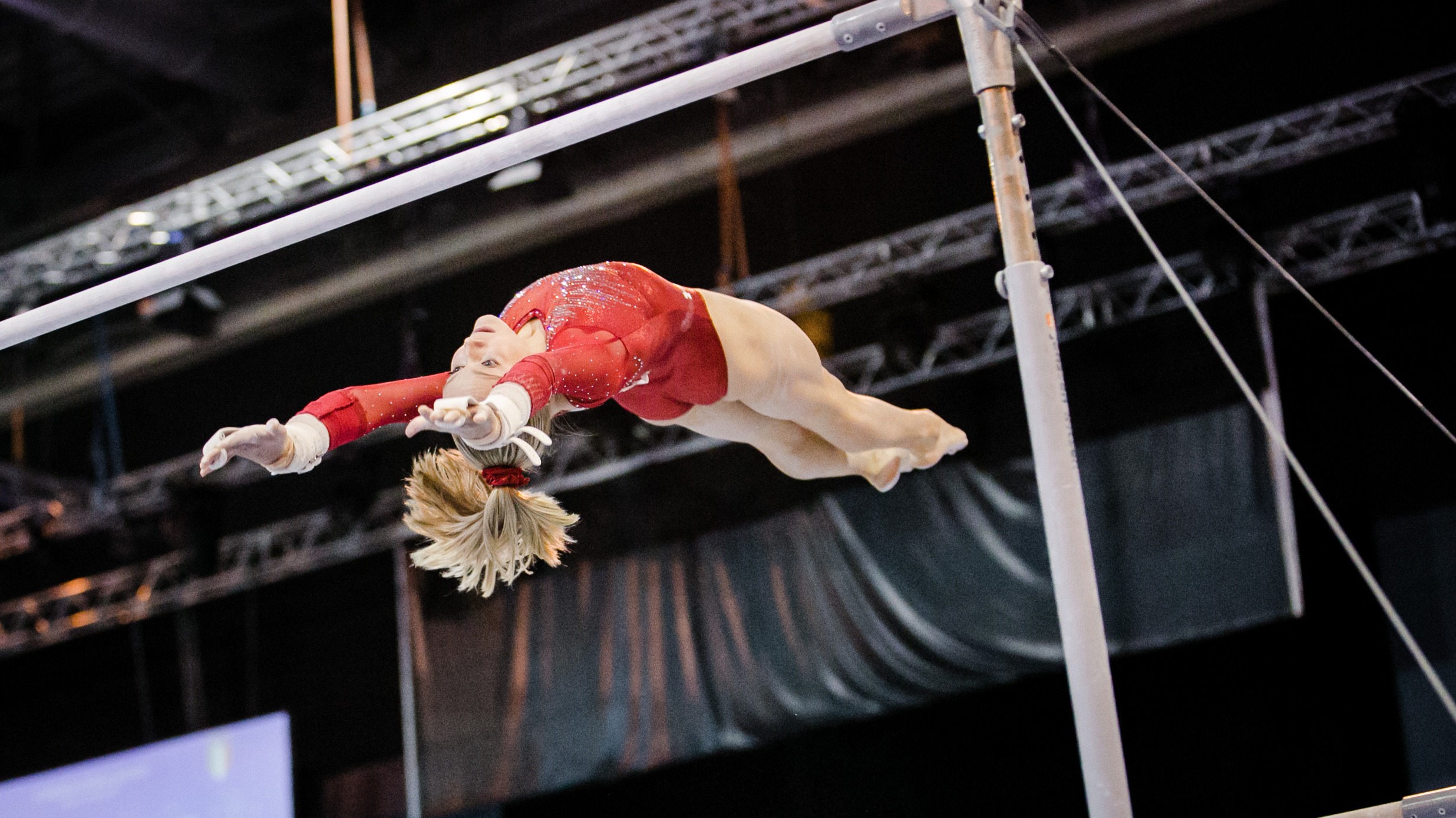 BARS
The top contenders on bars in terms of difficulty at the moment are
Alyona Shchennikova
,
Riley McCusker,
and
Ragan Smith
. Shchennikova had the highest difficulty recorded at P&Gs on bars with a 6.2, and McCusker also hit this number during the Jesolo competition. Smith is not far behind with her new bar routine, where she is capable of a 6.0 D-score. Given Smith and McCusker will likely compete as all-arounders, the question is whether the U.S. will choose to bring a bars specialist also. In addition to Shchennikova there is also
Ashton Locklear
, whose difficulty is not as high at the moment, but the potential is there. The key to Locklear being considered for this spot is whether she can get her inbar stalders back into her routine. It's worth noting, however, that even without her inbars, Locklear's highest score at P&Gs was actually only a tenth lower than Shchennikova's highest score, because Locklear's execution is so good, which indicates Shchennikova's high difficulty may not help her unless she can clean up the execution before selection camp.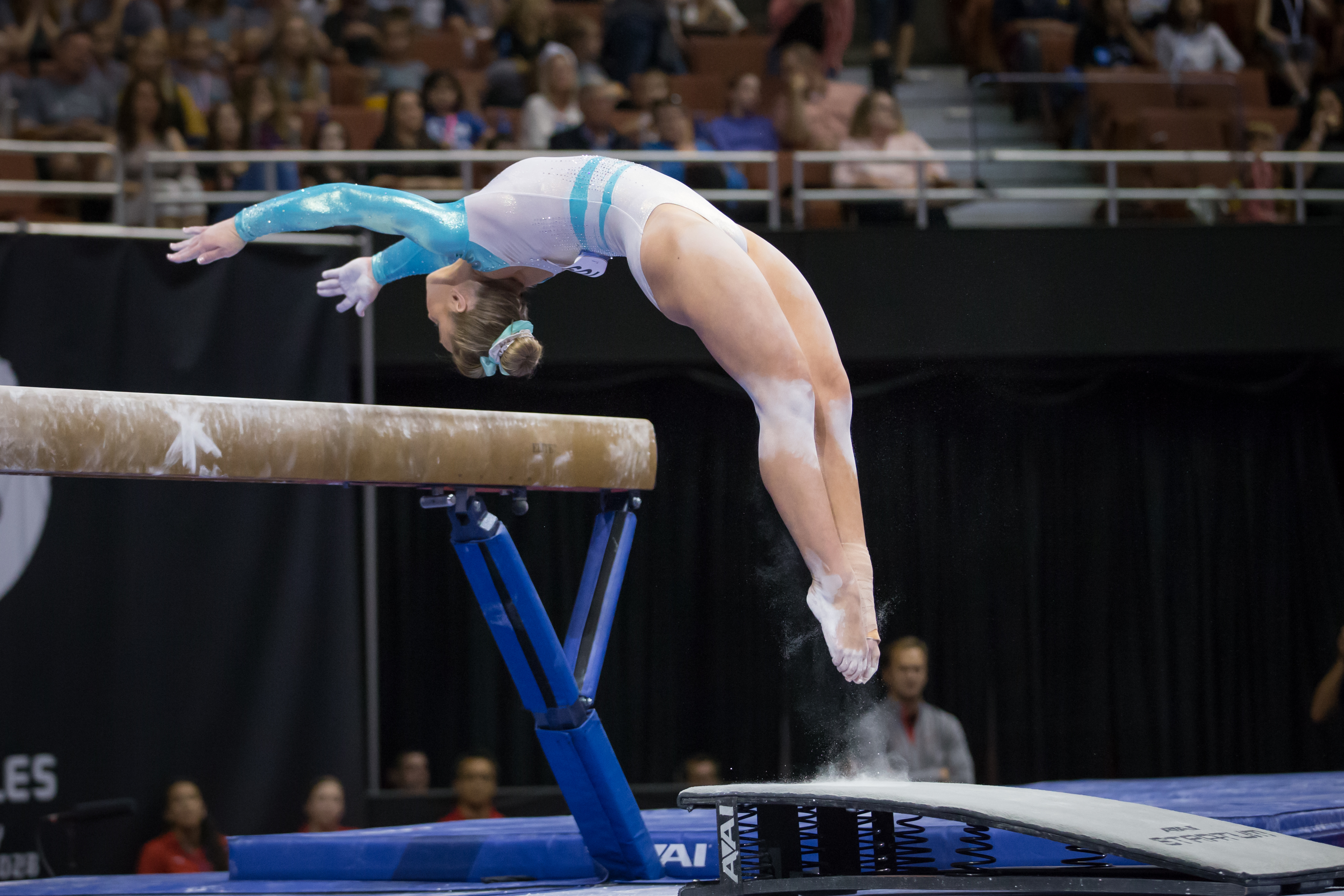 BEAM
On beam,
Ragan Smith
is the top contender with the highest difficulty in the senior field on the U.S. team. She hit a 6.2 D-score at U.S. Classic and is potentially capable of more if she includes her Patterson dismount. It's questionable whether any of the other U.S. gymnasts would be capable of making an event final based on the international competition out there at the moment, and the likelihood is that the U.S. will be relying on Smith to be their sole competitor in the beam final. Based on scores at P&Gs, the gymnasts with the highest difficulty behind Smith are
Riley McCusker
,
Trinity Thomas,
and
Emily Gaskins
, who all hit a 5.6 D-score at P&Gs.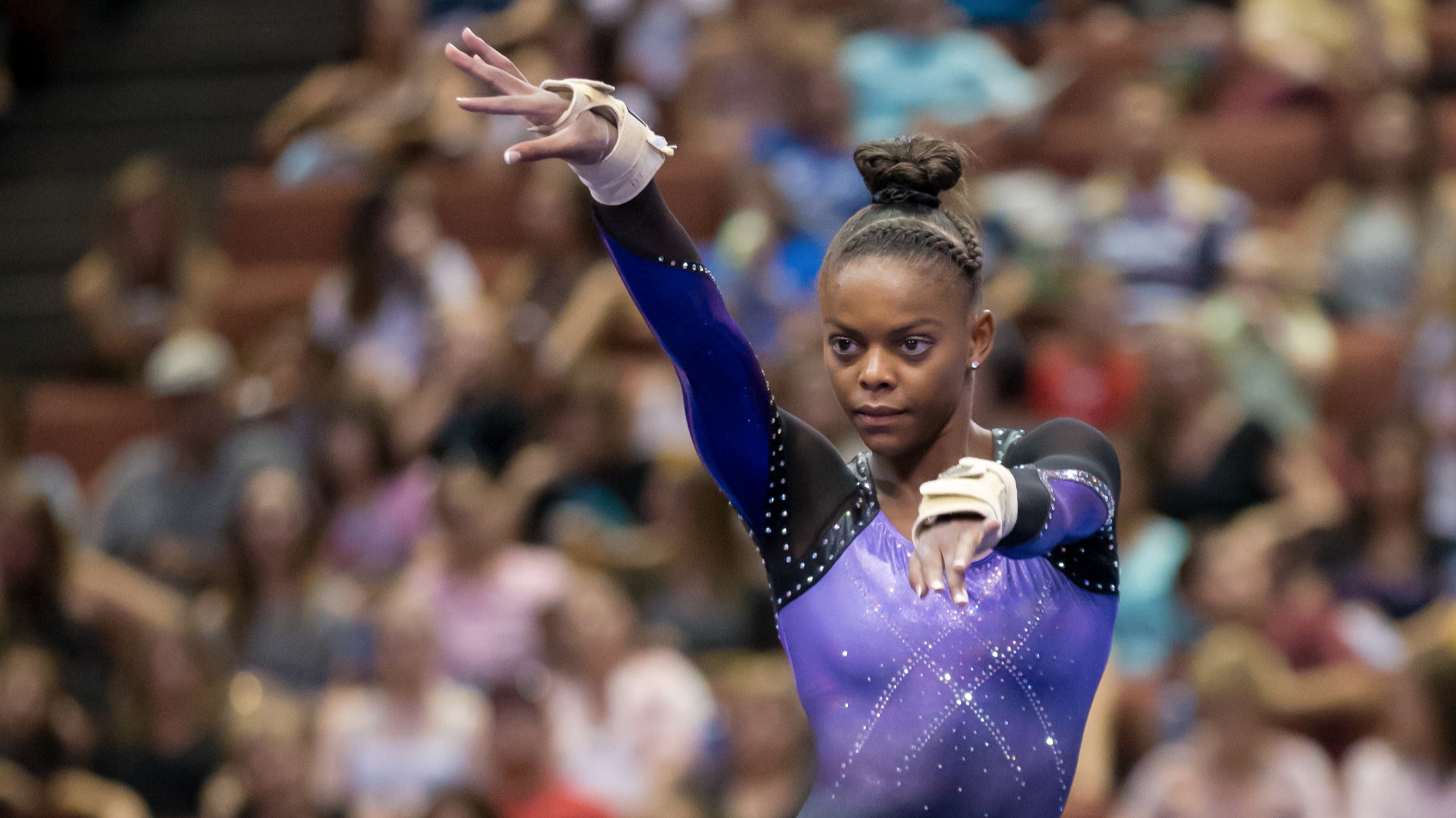 FLOOR
If
Jade Carey
makes the Worlds team, it would be not only for vault but also for floor. Carey currently has the highest difficulty out of all the U.S. gymnasts on floor with a 5.8 D-score -- this puts her up there with the best in the world at the moment. There are two other U.S. gymnasts who come close to Carey:
Ragan Smith
and
Trinity Thomas
, who both notched a 5.7 at P&Gs. Again, given Smith will likely compete all-around for the team in qualifications, she will be considered one of the two to go for the floor final, and so Carey will be hoping to make the team for that second spot.
Related:
Poll: Pick The 2017 U.S. World Championships Team
Stay up-to-date in the gymnastics world!
Sign up below for the FloGymnastics Newsletter and get updates on news, videos, results, rankings, live events, and more.