Gymnastics Canada Names Men's & Women's Teams For 2017 World Championships
Gymnastics Canada Names Men's & Women's Teams For 2017 World Championships
Gymnastics Canada is pleased to announce the names of the athletes who have been selected to compete at the 2017 FIG World Artistic Gymnastics Championships in Montreal from October 2nd to 8th. Official nominations for the Canadian Team that will compete
Jul 20, 2017
by Rebecca Johnson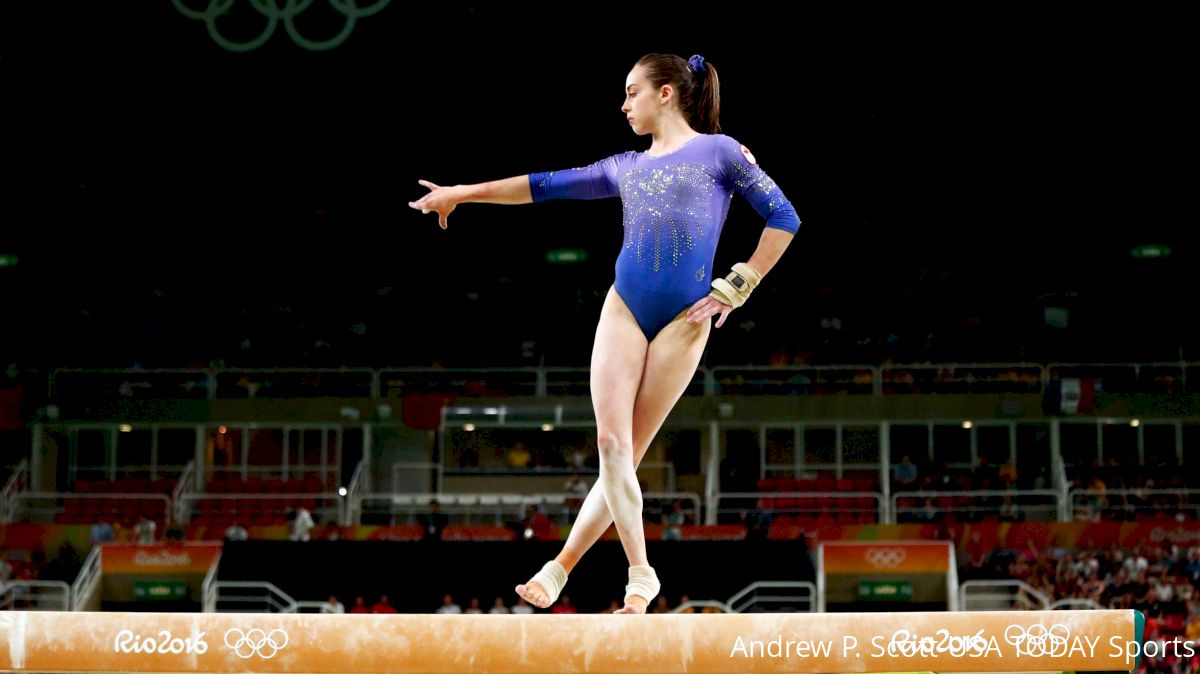 Gymnastics Canada has selected four men and four women to represent Team Canada at the 2017 World Championships taking place in Montreal, October 2-8.
WOMEN
Ellie Black
, Halifax, NS -- Halifax Alta Gymnastics Club
Brooklyn Moors
, Cambridge, ON -- Dynamo Gymnastics
Shallon Olsen
, Surrey, BC -- Omega Sports Centre
I
sabela Onyshko
, Brandon, MB -- Brandon Eagles Gymnastics
Reserves:Brittany Rogers
, Calgary, AB -- Calgary Gymnastics Centre
Rose Kaying Woo
, Brossard, QC -- Gym-Richelieu
MEN
Zachary Clay,
Chilliwack, BC -- Twisters Gymnastics Club
Scott Morgan
, Vancouver, BC -- Flicka Gymnastics
Jackson Payne
, Calgary, AB -- Calgary Gymnastics Centre
Thierry Pellerin
, Lévis, QC - Gymnamic
Under consideration:
Rene Cournoyer
, Repentigny, QC -- Club Gymnika
Kevin Lytwyn
, Stoney Creek, ON -- Burlington BG's
Samuel Paquin
, Saint-Jérome, QC -- Centre Père Sablon
Release via
Gymnastics Canada
OTTAWA, ON (July 20, 2017) -- Gymnastics Canada is pleased to announce the names of the athletes who have been selected to compete at the 2017 FIG World Artistic Gymnastics Championships in Montreal from October 2nd to 8th. Official nominations for the Canadian Team that will compete at the World Championships will be made by September 4th, 2017.
"The six athletes verified during the model training at our camp all did very, very well so we're pleased knowing that we're on target to meet our objectives at the World Championships," said National Team Director for women's artistic gymnastics, Dave Brubaker. "I think the key aspect of the process going forward is the ongoing verification."
The athletes that seem to have the best chance to achieve the objectives were named by the process and we have two very strong alternates that could step in as well depending on how the ongoing verification goes between now and the final camp in Sarnia.
"It feels great (to be named to the team)," said Isabela Onyshko of Brandon, MB, a member of Canada's 2016 Olympic team.
It hasn't been easy to come back from a significant amount of time off after the Olympics so it's gratifying to know that I'm back in the Game.
"It's also really nice to have the opportunity to compete at home, it's always great to have a home crowd and the energy is so much fun."
On the men's side, the selection process identified four athletes who will be nominated to the delegation and a process of ongoing verification and competition through the summer will be used to finalize the remaining athletes who will compete in Montreal.
"I really see this team coming together. We had some outstanding performances at the camp, and the boys have really raised the bar. The depth of our team is creating some strong internal competition, and I foresee it to be a real challenge to make this team in the future," said Tony Smith, National Team Director for men's artistic gymnastics.
"From what I saw at this camp, it's the best gymnastics I have ever seen from Team Canada as a whole. We have lot of talented gymnasts and are looking so promising for the upcoming cycle. The atmosphere and friendly competition that goes on during these camps only makes me want to be better and stronger. I have never been so excited and motivated to be part of this team and I want to be a strong veteran leader and lead this team all the way to Tokyo," said Jackson Payne from Calgary, AB who will be attending his fourth World Championships.


COMPETITION SCHEDULE:
Oct. 2: MAG Qualifications
Oct. 3: MAG & WAG Qualifications
Oct. 4: WAG Qualifications
Oct. 5: MAG Individual All-around Final
Oct. 6: WAG Individual All-around Final
Oct. 7: Apparatus Finals (MAG: Floor, Pommel Horse, Rings. WAG: Vault, Uneven Bars)
Oct. 8: Apparatus Finals (MAG: Vault, Parallel Bars, Horizontal Bar. WAG: Balance Beam, Floor)