Courtney Kupets Carter Interview: Living The Dream As New UGA Head Coach
Courtney Kupets Carter Interview: Living The Dream As New UGA Head Coach
We caught up with Georgia Head Coach Courtney Kupets Carter as she begins her NCAA coaching journey. She took us inside her first few weeks on the job, sharing about her coaching selections, goals, challenges, summer camp, and so much more. Check out the
Jul 12, 2017
by Rebecca Johnson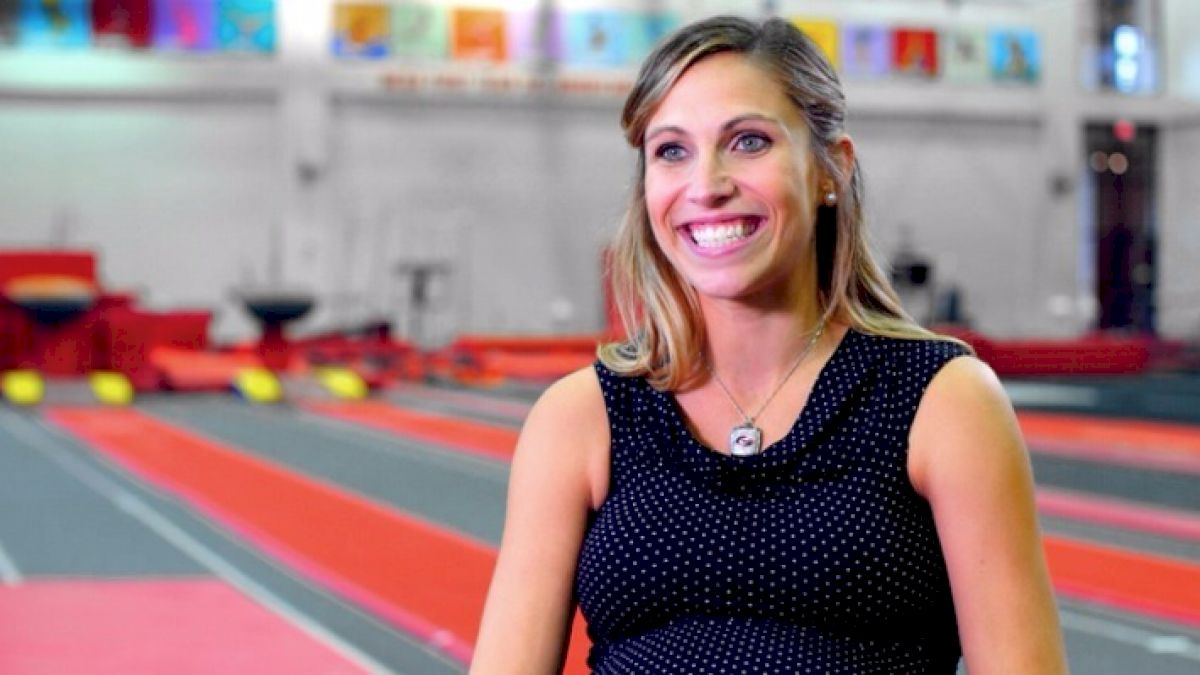 We caught up with Georgia Head Coach
Courtney Kupets Carter
as she begins her NCAA coaching journey. She took us inside her first few weeks on the job, sharing about her coaching selections, goals, challenges, summer camp, and so much more. Check out the six segments below.
Selection Of Coaches
In this segment, hear from Kupets about her selection of assistant coaches
Charlie Tamayo
and
Josh Overton
, along with
volunteer assistant Suzanne Yoculan
.
Dreaming Of NCAA Coaching After Storied Career
In this segment, Kupets talks about what led her to NCAA coaching and what she's looking forward to as she steps into this new role.
Main Goal For First Season & Advice For Freshmen
In this segment, Kupets speaks to her main goals for her first year as an NCAA head coach and gives advice to freshmen who are beginning their college careers.
Biggest Challenges
In this segment, she shares about some of the challenges she's facing as she takes on the weighty and prestigious role of leading the Gym Dogs.
The Courtney Kupets Carter Camp
In this segment, she talks about being part of UGA gymnastics camp, which is now called the Courtney Kupets Carter Camp.
Go-To Karaoke Song
You know she was a superstar gymnast but you might not know she used to be a karaoke queen. In this segment, Kupets shares her favorite artists for a good ol' karaoke night!
Related:
Courtney Kupets Carter Named UGA Head Coach, Yoculan To Be Volunteer Coach
Charlie Tamayo Added As UGA Assistant Gymnastics Coach
Josh Overton Joins UGA Gymnastics Staff As Assistant Coach