2017 NCAA Regionals
Social Blast: NCAA Regionals Final Prep
Social Blast: NCAA Regionals Final Prep
The wait is over and the NCAA squads are back. Many of the teams have wrapped up final practices and hit the road for NCAA Regionals. We've rounded up some of the final updates in case you missed any or if you needed some last minute boosts of excitement
Mar 30, 2017
by Lauren Capone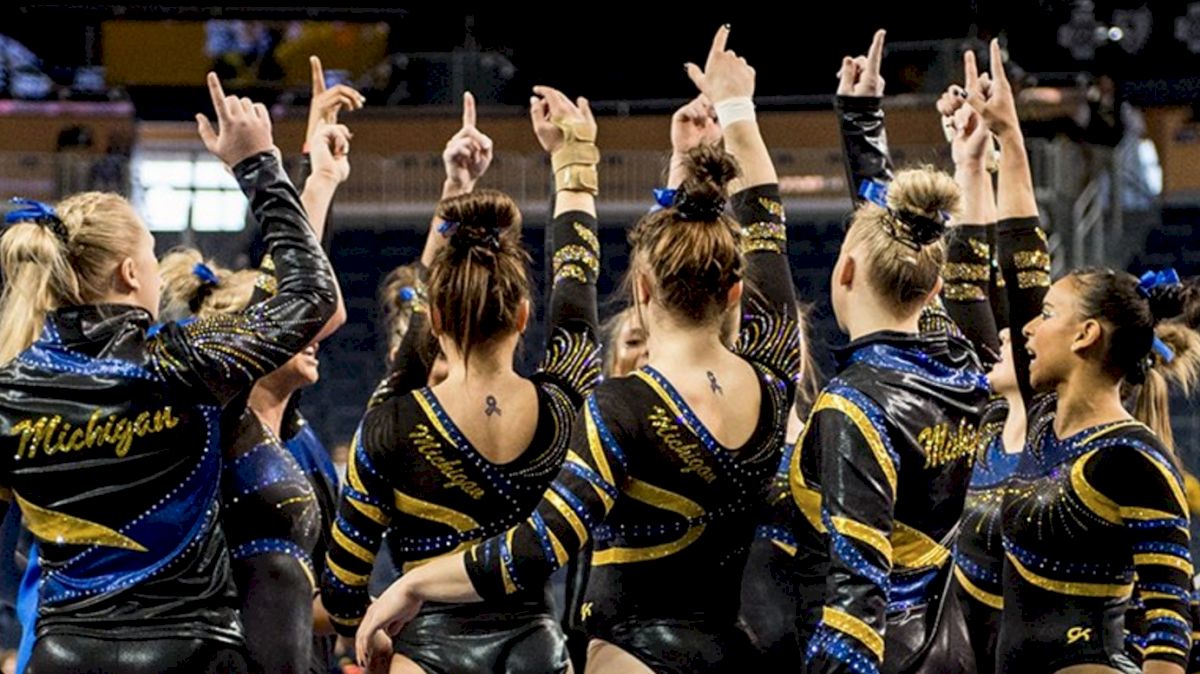 The wait is over, and the NCAA postseason is back. Many of the top college teams in country have wrapped up their final practices and have hit the road for NCAA Regionals. We've rounded up some of the updates in case you need a last-minute boost of excitement before one of the wildest NCAA days of the year!
Auburn head coach Jeff Graba giving all the feels heading into the weekend.
Regional host West Virginia knows the excitement will be at an all-time high inside the Coliseum!
The Mountaineers appreciate every chance they get to compete in front of the WVU faithful! #HailWV pic.twitter.com/kcQmsfcUag

— WVU Gymnastics (@WVUGymnastics) March 30, 2017
.....that feeling you get when you remember there's ONE MORE meet inside the WVU Coliseum this season! Saturday, April 1, 4 p.m. - be there! pic.twitter.com/VWVIbgRypi

— WVU Gymnastics (@WVUGymnastics) March 28, 2017
Oklahoma fueling up for a big trip ahead!
@OU_WGymnastics is fuelin' up for a great trip! Seattle bound for NCAA Regionals. #CommitTo3 #FuelinOU pic.twitter.com/LfZbWdBLjN

— Tiffany Byrd (@TiffanyAByrd) March 30, 2017
UNH has already put wheels down in the Sunshine State!
Welcome to Florida! #wildcats pic.twitter.com/R4Kxwj9vNV

— UNH Gymnastics (@UNHGymnastics) March 30, 2017
Travel days really are the best days.
Travel day complete...time to make Fayetteville #BearTerritory! pic.twitter.com/aLsHQ3AdOi

— Cal Gymnastics (@CalWGym) March 30, 2017
GIF game is strong from Oregon State.
We're flippin' out, we're so excited to be headed to regionals in the morning! #GoBeavs pic.twitter.com/ivXqIP6EUA

— Oregon State Gym (@BeaverGym) March 30, 2017
Pre-weekend media is also a must!
Nichelle Christopherson off to Fayetteville, Ark. tomorrow for #NCAAGym regionals. She'll represent #ASU and compete on beam this Saturday. pic.twitter.com/0UlXyZiXDc

— Tyler Paley (@TylerPaley) March 30, 2017
Head Coach Guard Young is on Sports Nation today talking about NCAA Regionals coming up this weekend!#BYUgym #GoCougs pic.twitter.com/WCpbTtS88n

— BYU Gymnastics (@BYUgymnastics) March 29, 2017
Minnesota, Iowa State, and more... all practiced out!
Fun and loud last practice at Peik Gym before Lincoln! #AlwaysGolden pic.twitter.com/Ph1KEyEjkX

— Minnesota W Gym (@GopherWGym) March 29, 2017
Stretching out for the last day of practice before heading to the Lincoln NCAA Regional! pic.twitter.com/m36l8PiVqG

— Cyclone Gymnastics (@CycloneGYM) March 29, 2017
Check out this clip to get a peek at Missouri's Regional leotard!
Check out the newest episode of MGNN, which includes the debut of our new regional leo!https://t.co/NDVd4tvDsu

— Mizzou Gymnastics (@MizzouGym) March 29, 2017
Just a few more days! Get your multiple screens ready to go!