Kaytianna McMillan Notches Perfect 10 On Senior Night
Kaytianna McMillan Notches Perfect 10 On Senior Night
Oregon State senior Kaytianna McMillian notched her first perfect 10 on the uneven bars in her final home meet as a Beaver.
Mar 12, 2017
by Lauren Green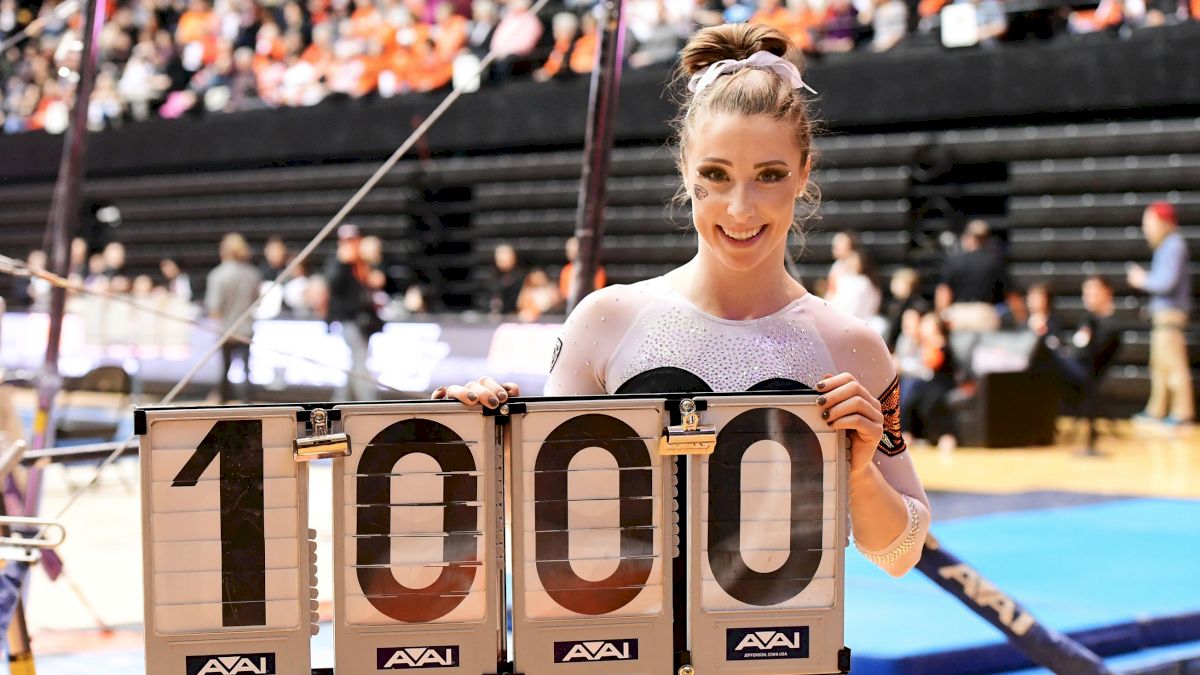 Kaytianna McMillan nabbed her first career 10.0 in Saturday's meet against Illinois-Chicago. McMillian, who was honored for the Beavers' Senior Day festivities, picked up the perfect score in the fifth spot in the lineup.

[tweet url="https://twitter.com/Pac12Network/status/840700995499839492" hide_media="0" hide_thread="1"]

Oregon State finished the rotation with a big 49.500. McMillan scored a 39.650 all-around total in her final home meet for the Beavers.

The Beavers came out on top, 197.475 to 193.550.