Peyton Ernst Given Medical Scholarship, Release from Florida
Peyton Ernst Given Medical Scholarship, Release from Florida
Florida's Peyton Ernst has been given a medical release from the gymnastics team with the option to explore opportunities at other schools.While she will no
Jul 20, 2016
by Rebecca Johnson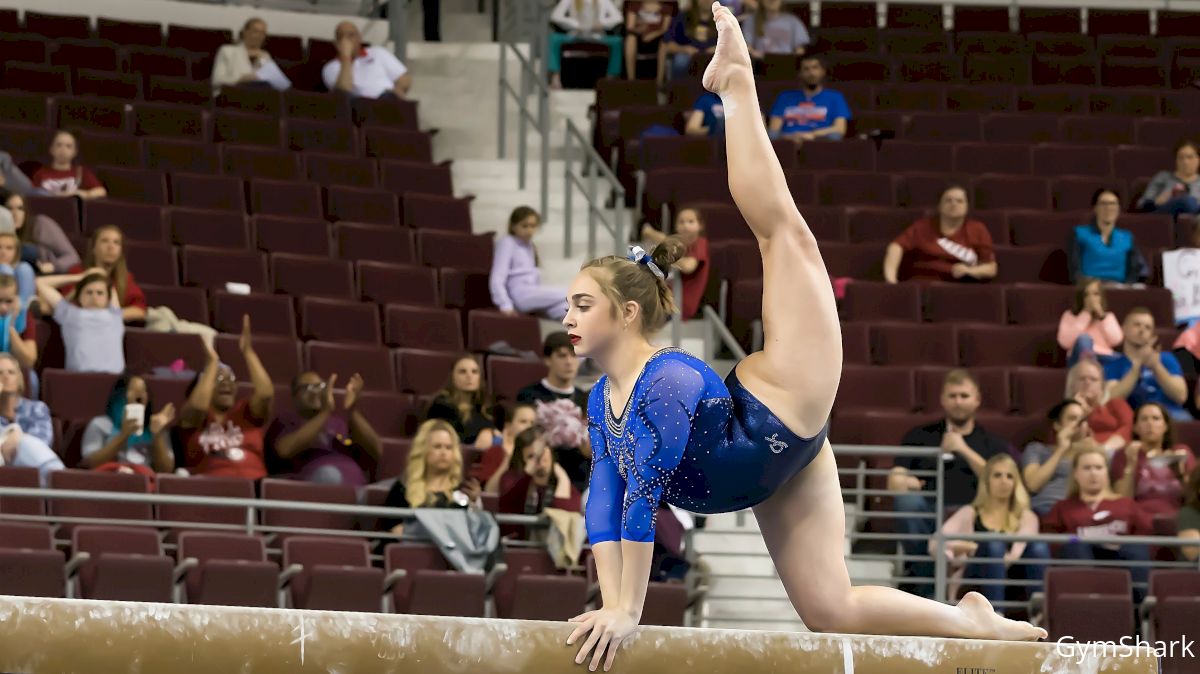 Florida's
Peyton Ernst
has been given a medical release from the gymnastics team with the option to explore opportunities at other schools.
While she will no longer be a competitor, this may not be the end of Ernst's time as a Gator as she has the opportunity to stay at Florida on a medical exemption scholarship, according to Florida Head Coach
Jenny Rowland
.
We are requesting a medical exemption for Peyton. She will not compete again at the University Florida, but we hope she will continue to be involved with the team.
Ernst has battled shoulder issues for several years, and has fought tenaciously through pain to continue the sport she loves.
She is a former senior National Team member and was in the hunt for a spot on the 2014 Worlds team when she was sidelined by a devastating shoulder injury. She had surgery in the summer of 2014, but came back strong with hopes for a solid NCAA career. Unfortunately, she continued to experience dislocation in her shoulder and underwent another surgery this summer.
For most of her freshman season, Ernst was not allowed to use her arm at all to protect her shoulder, but that didn't stop her from making an impact on the team. At a few competitions, she performed a creatively crafted beam routine that required no hands at all.
Ernst has been an inspiration to those fighting through injury by the way she has handled her own.
While this is surely a difficult situation, Ernst continues to smile. She spent some much-needed quality time with her former Texas Dreams teammate and best friend
Bailie Key,
who is slated to compete for the Gators in 2017.
No matter what Ernst chooses, her smile and strength will continue to inspire those who have watched her shine.
Related:
Peyton Ernst Takes The NCAA Salute To A New Level