2016 U.S. Women's Olympic Gymnastics Team Named
2016 U.S. Women's Olympic Gymnastics Team Named
Simone Biles, Aly Raisman, Gabby Douglas, Laurie Hernandez, and Madison Kocian have been named to the 2016 women's U.S. Olympic Gymnastics Team following th
Jul 11, 2016
by Rebecca Johnson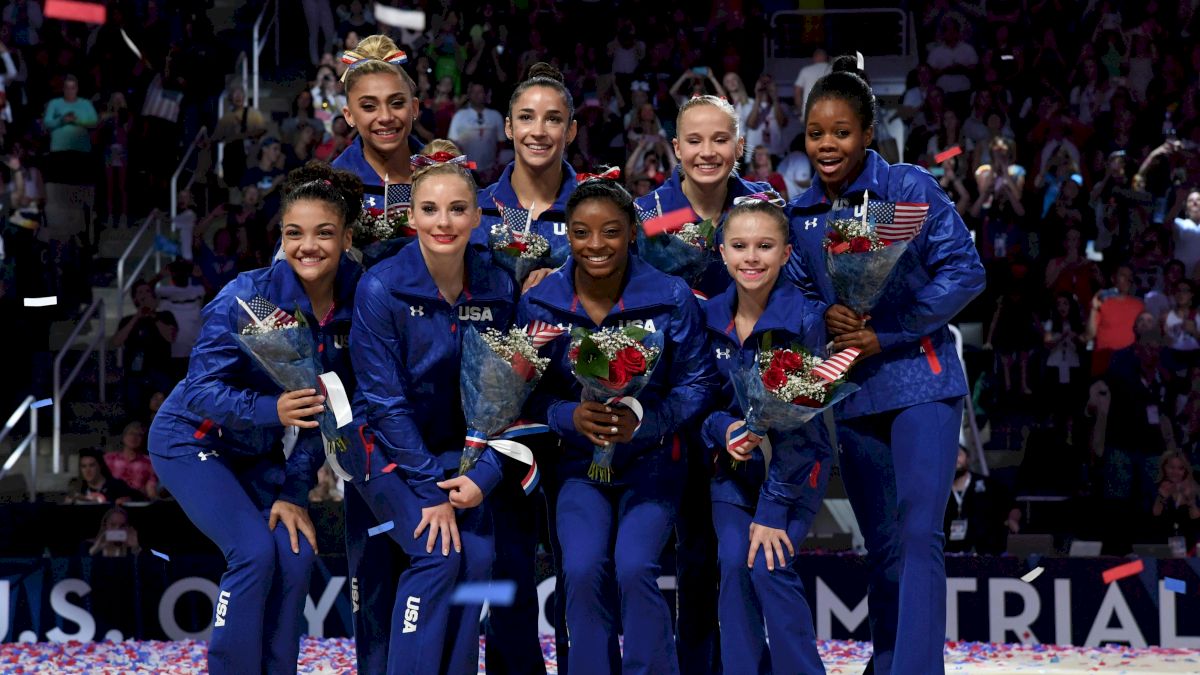 Simone Biles
,
Aly Raisman
,
Gabby Douglas
,
Laurie Hernandez
, and
Madison Kocian
have been named to the 2016 women's U.S. Olympic Gymnastics Team following the conclusion of the Olympic Team Trials in San Jose, California.
The alternates are
MyKayla Skinner
,
Ragan Smith
, and
Ashton Locklear
.
Simone Biles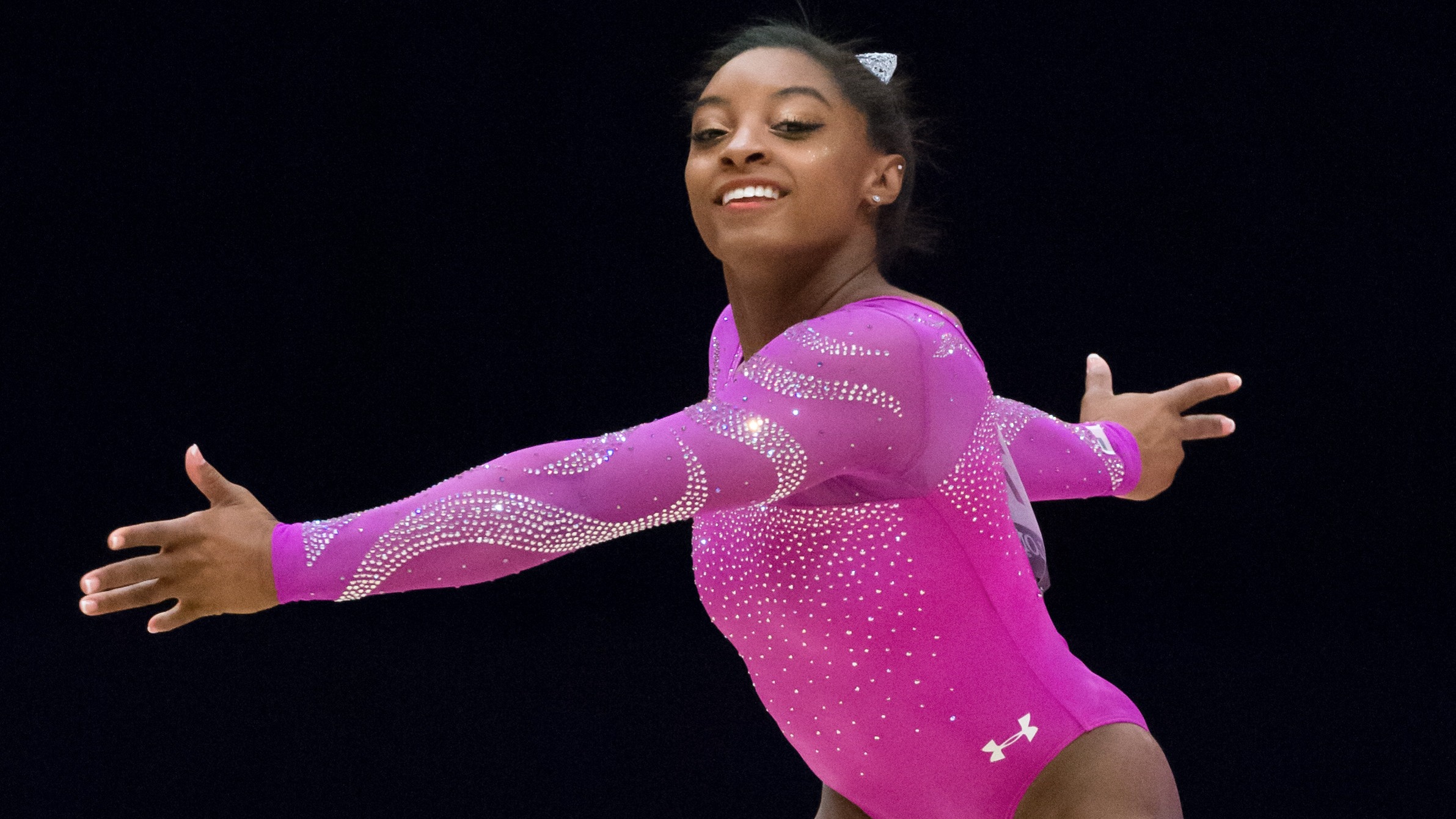 Club:
World Champions Centre
Hometown:
Spring, Texas
Birthdate:
March 4, 1997
Biles secured an automatic berth to Rio by winning the all-around title at Olympic Trials. Biles packs more difficulty into her routines than any other gymnast in the field. As the three-time reigning world champion, she will look to close out an incredibly dominant quad with all-around gold in Rio.
Aly Raisman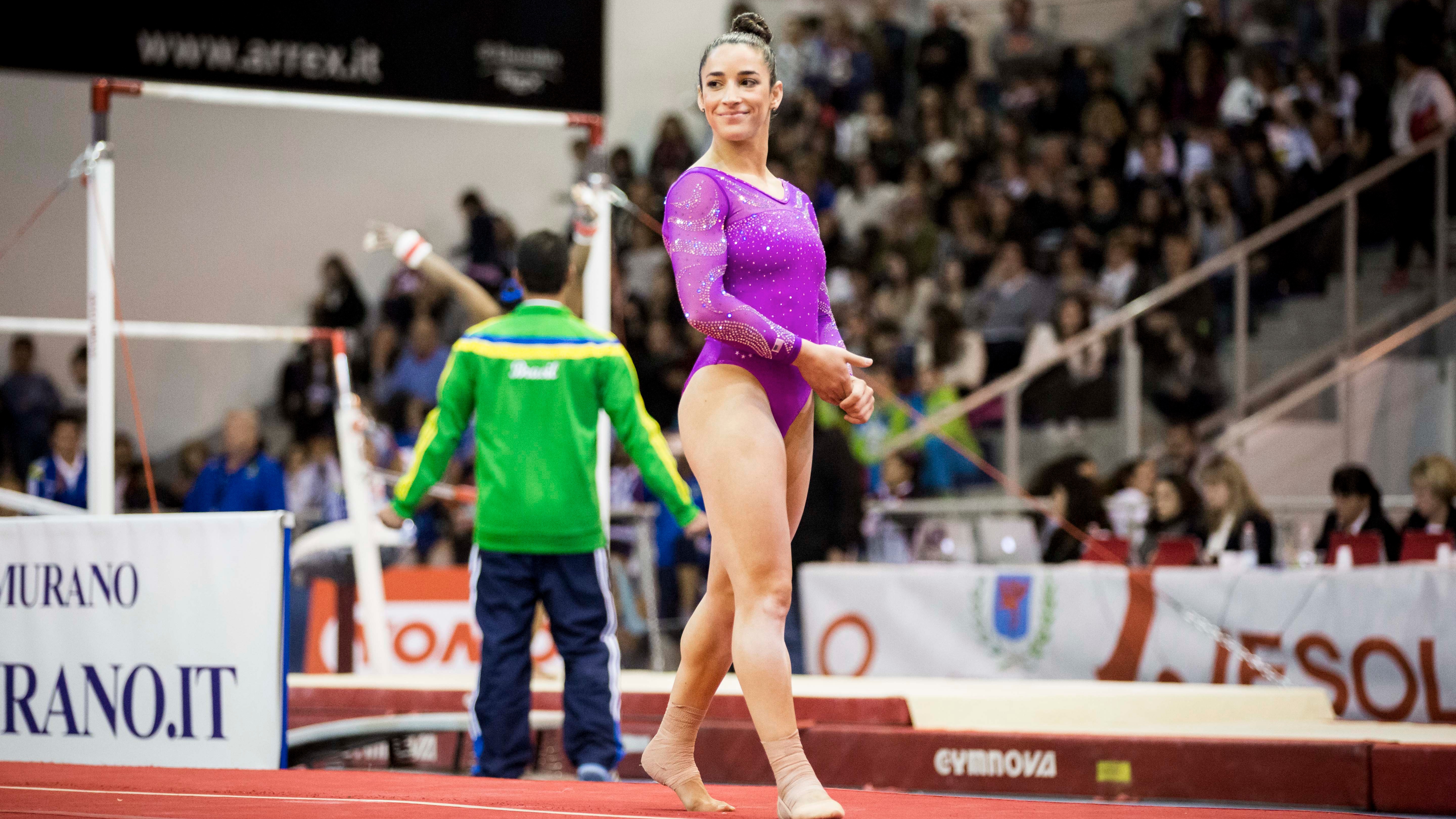 Club:
Brestyan's American Gymnastics
Hometown:
Needham, Massachusetts
Birthdate:
May 25, 1994
Raisman, known by the team as "Mama Aly" is a huge leader on Team USA, as she was in 2012 when she helped the Fierce Five to team gold. She is the reigning Olympic floor champion and has returned to top form. Raisman has matured greatly in skill, style, and confidence over the last few years, which makes her an important member of this Rio Olympic team.
Gabby Douglas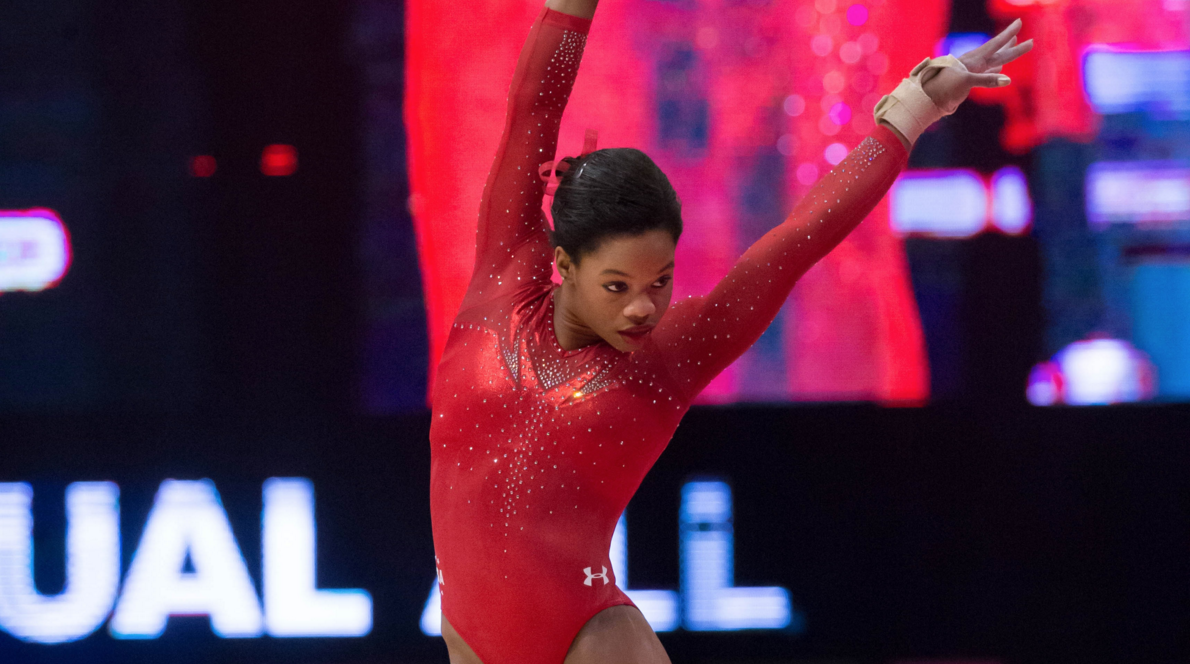 Club:
Buckeye Gymnastics
Hometown:
Virginia Beach, Virginia
Birthdate:
December 31, 1995
Douglas will return to Olympic competition as the reigning all-around champion. Since returning to the sport after London, she became the 2015 world silver medalist and took home two all-around titles in 2016. Douglas will add strong Olympic experience to the team.
Laurie Hernandez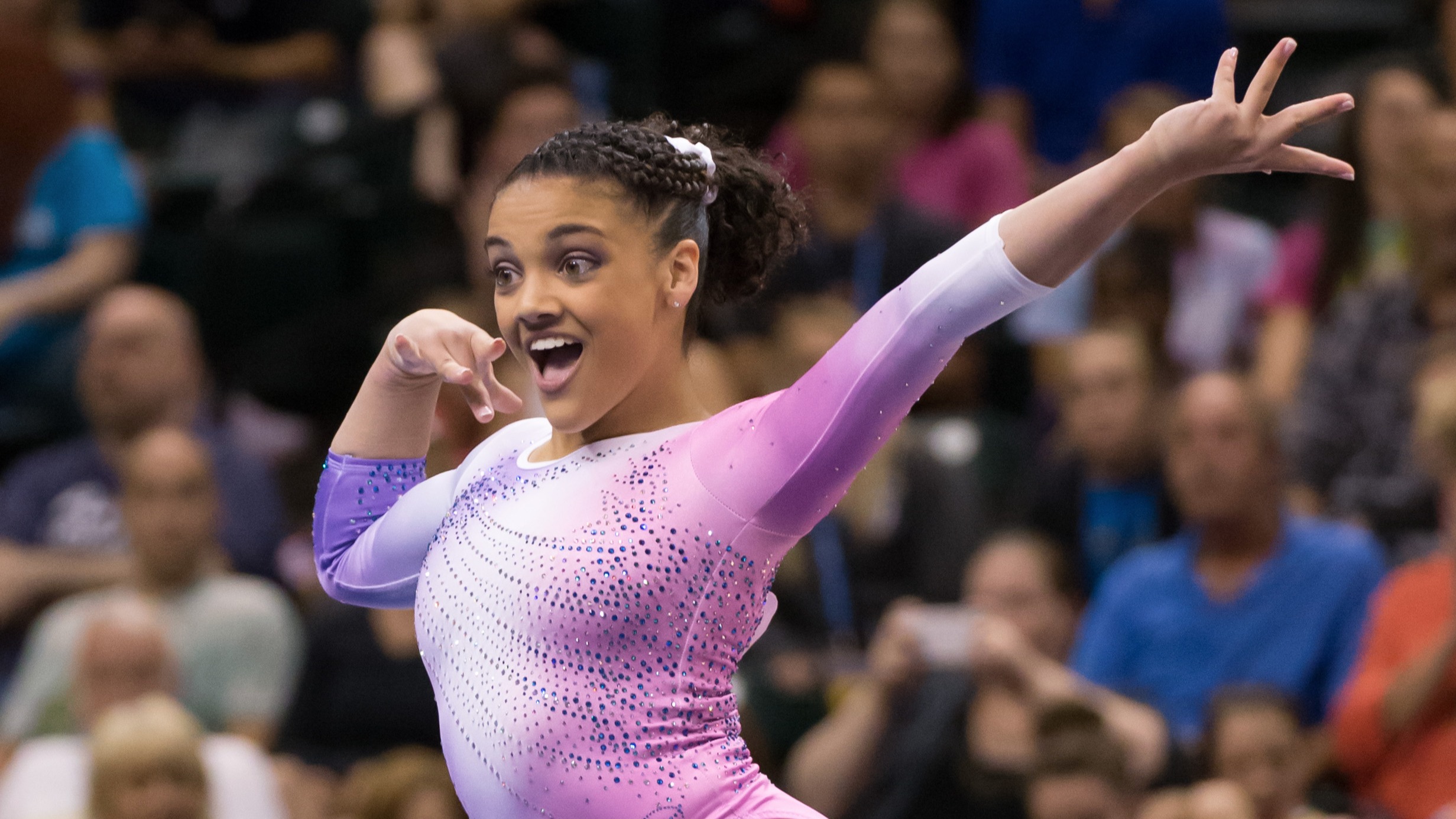 Club:
MG Elite
Hometown:
Old Bridge, New Jersey
Birthdate:
June 9, 2000
Hernandez, the youngest member of the team at 16 years old, had a breakout 2016. She pairs increased difficulty with impressive consistency to command the attention of the crowd, and has done the same with the selection committee by posting phenomenal performances all year.
Madison Kocian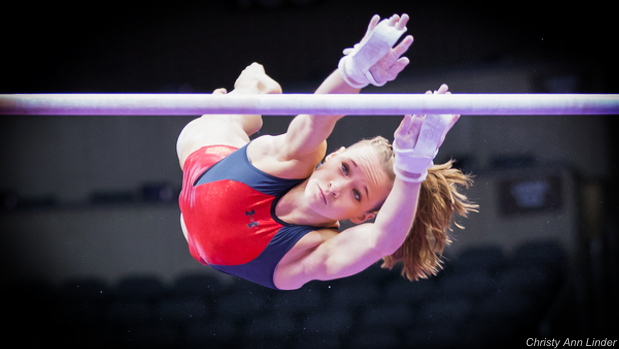 Club:
WOGA Gymnastics
Hometown:
Dallas, Texas
Birthdate:
June 15, 1997
Kocian is the reigning world champion on bars, and has been showing impressive routines all season. Despite an ankle injury earlier this year, she came back with a vengeance to compete in the all-around at P&G Championships and Trials. She will look to help Team USA win gold with her bar routine and battle for an individual gold, as well.
The men's Olympic team
was named
after the men's Trials were held in St. Louis in conjunction with women's P&G Championships. The members of the men's team are
Sam Mikulak
,
Jake Dalton
,
Chris Brooks
,
Alex Naddour
, and
John Orozco
. The alternates are
Danell Leyva
,
Donnell Whittenburg
, and
Akash Modi
.
Related:

ARCHIVED UPDATES: 2016 Women's Olympic Trials, Day 2
Highs and Lows from Olympic Trials, Day 1