Meet Preview: Florida Gators Take On UNC Tar Heels
Meet Preview: Florida Gators Take On UNC Tar Heels
The SEC regular season came to an end for the Florida Gators last Friday at Kentucky with a 197.525-196.65 win. The Gators swept event titles including Brid
Mar 10, 2016
by Lauren Lowitt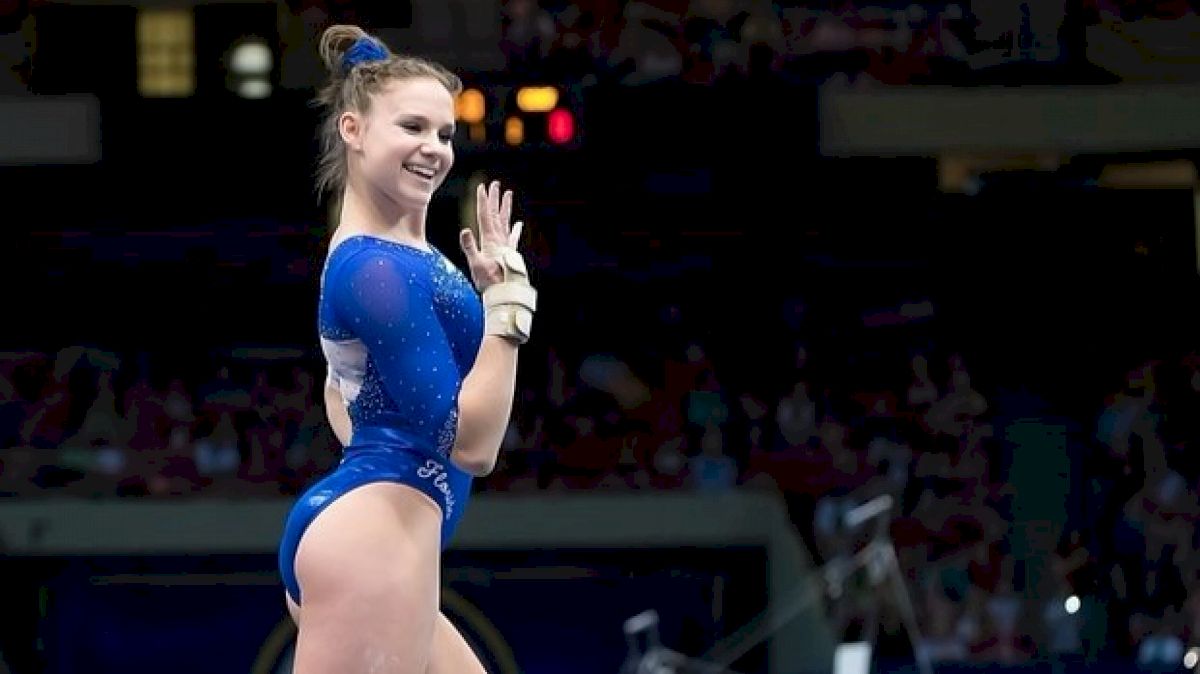 The SEC regular season came to an end for the Florida Gators last Friday at Kentucky with a 197.525-196.65 win. The Gators swept event titles including
Bridget Sloan
's second 10.0 of the season on beam.
Alicia Boren
won vault with a 9.95,
Bridgette Caquatto
won floor exercise with a 9.95, and Sloan won uneven bars with a 9.95. Sloan achieved all-around as well as the title SEC Gymnast of the Week for the fifth time in 2016--making it a solid 12 for her collegiate career at Florida.
The Gators are looking forward to Senior Night on Friday, March 11th at 6:45 p.m. at the Stephen C. O'Connell Center. It will be a night to highlight the careers of Caquatto, Sloan,
Bianca Dancose-Giambattisto
, and
Morgan Frazier
. Since coming to Gainesville as freshmen, these four seniors don't know what it feels like to not win a National Championship, and they are looking to finish their senior season as back-to-back-to-back-to-back champions.
Sloan reflects back on her first meet as a Gator, and her time at the University of Florida:
For the Tar Heels, definitely watch out for
Morgan Lane
, who owns the Tar Heels' top all-around total of season of 39.30.
Kaitlynn Hedelund
has also been an incredible asset to the team--rock solid on bars and beam--with a season-best 39.15 in the all around. North Carolina posted their season-best 194.275 on Jan. 30 against George Washington and will look to finish off the regular season strong in Gainesville.
Live Updates will be featured
right here on FloGymnastics
. You don't want to miss these Gator seniors' last meet in the O'Dome!