2012 London Olympics
Don't Call It A Comeback: Aliya Mustafina
Don't Call It A Comeback: Aliya Mustafina
Don't Call It A Comeback: Aliya Mustafina
Aug 9, 2012
by Danny Sierra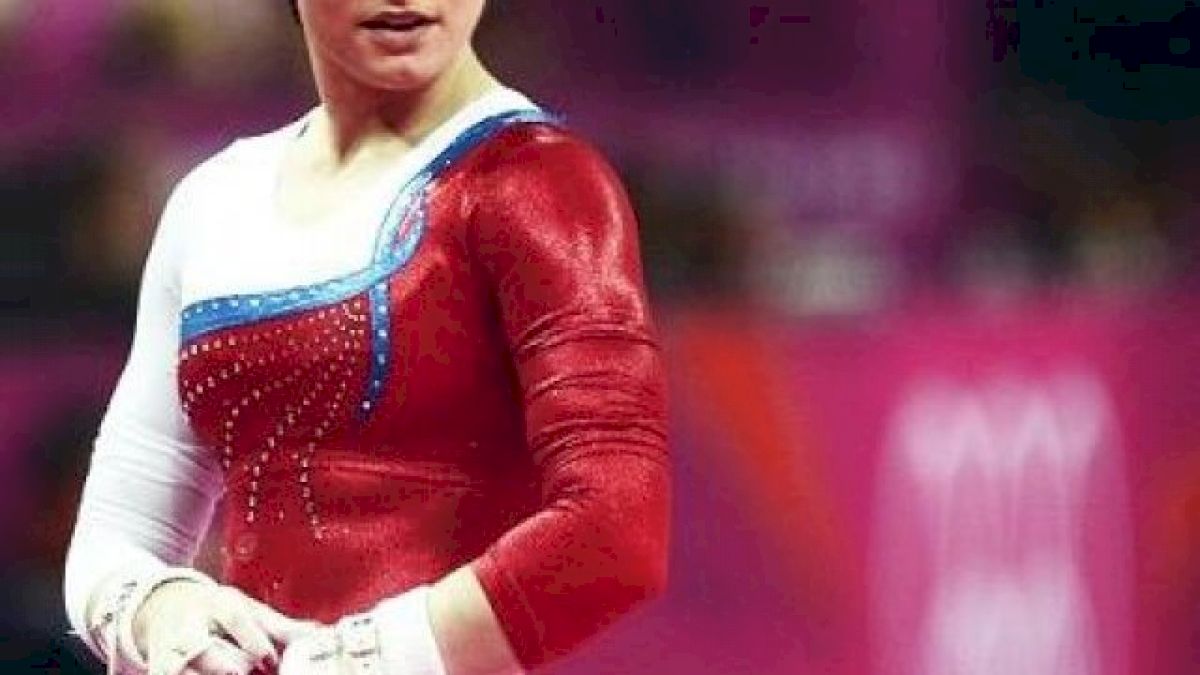 Experience and an iron will helped Russia's Aliya Mustafina become an unlikely star of the 2012 Olympics. Her defiant personality and intensity in competition have earned her the title of "diva" - but a more realistic depiction of Mustafina may be that she is one of the most passionate gymnasts to ever grace the Olympic stage.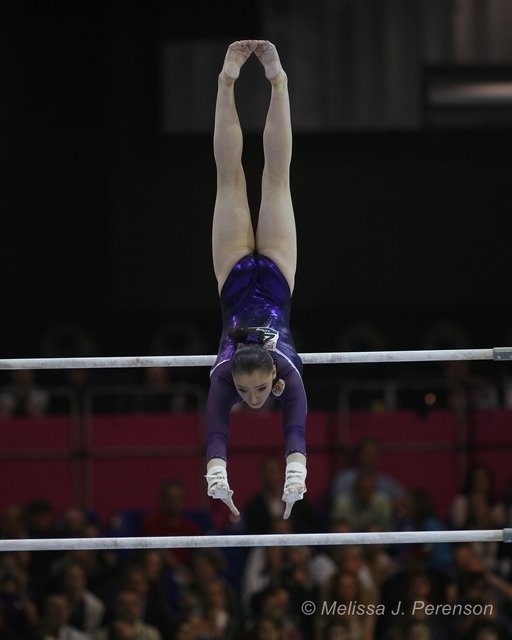 She began her career as a wondrously talented junior gymnast - a plot line that often fizzles in the demanding sport of gymnastics. In 2009, she won the all around title at both the Russian Championships and Russian Cup, beating her country's best senior competitors.
As a first-year senior in 2010, Mustafina didn't show any signs of fizzling. At the World Championships in Rotterdam (now referred to as the "Mustafina Cup"), she led a resurgent Russian team to its first team gold since the Unified Team won in 1992. She also dominated the all around competition, beating out Jiang Yuyuan and Rebecca Bross by over a point. Qualifying to all four event finals, she would be expected to show signs of exhaustion at this point, after competing the all around in every round. If we learned one thing in 2010, however, it is that Aliya Mustafina never lets up.

Russia's brightest star managed to win silver medals on vault, bars and floor exercise. A fall in beam finals would be her only mistake in Rotterdam, out of 18 routines (including two vaults in qualifying and event finals).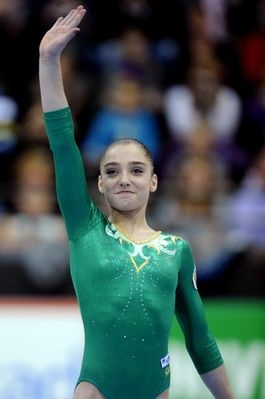 Not surprisingly, Mustafina didn't let up in 2011 either. She showed up at the American Cup working new skills and difficult combinations. Not expected to peak at that meet, Mustafina made mistakes, showing rare glimpses of fatigue. In hindsight, perhaps it would've been wise to let up at that point. But that's not what happened.
Just one month later, Mustafina was set to dominate the European Championships in Berlin. En route to her first European all around crown, she destroyed her knee performing the infamous "Amanar" vault: a 2 1/2-twisting Yurchenko flip. It is worth noting that Mustafina did not crash the vault; in fact, she nearly stuck it. But an awkward landing coming out of the twist was all that it took to change the young star's trajectory. Her score of 15.375, the highest of the night, stood as a bizarre tribute to her talent.
With little over a year until the Olympics, Mustafina had torn her ACL, reminding us how difficult it is to stay on top in this sport. If growth spurts, burnout or consistency don't get you, injuries certainly will. Like a flash of lightning, the Mustafina era of gymnastics appeared to be over.
But naturally, she did not let up after her injury. After surgery, the determined young gymnast was frustrated with having to sit out of the World Championships. She begged to compete in Tokyo, but the Russian coaches would not allow it.


She insisted on making her comeback at the Stuttgart World Cup in November. Mustafina felt ready, but withdrew after her knee began swelling in warmups. For the time being, she was forced to let up.
Mustafina successfully returned to competition at the 2011 Voronin Cup in December, where she competed all four events. Wearing no brace on her knee, she vaulted a full-twisting Yurchenko and tumbled a double back and triple twist. She also placed first on uneven bars, dismounting with a full-twisting double to score 15.475.
Fast forward seven months, to the qualifying round of the 2012 Olympics. Mustafina is again relied on to lead the Russians with performances on all four events. Still regarded as an all around threat, she is no longer the top dog. Throughout the games, she will have to play catchup to the sport's newest stars - Americans Jordyn Wieber, Gabby Douglas and Aly Raisman, as well as her young teammate, Viktoria Komova.
Mustafina's comeback was never perfect. Though she vowed to bring back her Amanar vault, she had not been successful in that endeavor. Her weakest event, balance beam, was still giving her trouble, which was magnified by the fact that she could no longer deliver a sky-high vault score. And her twisting form on floor exercise had become somewhat nightmarish to behold.
Despite her flaws and her critics, Mustafina quietly did her job in London, hitting all eight of her routines for the Russian team to help them earn silver. Individually, she qualified to the finals in the all around, uneven bars and floor exercise.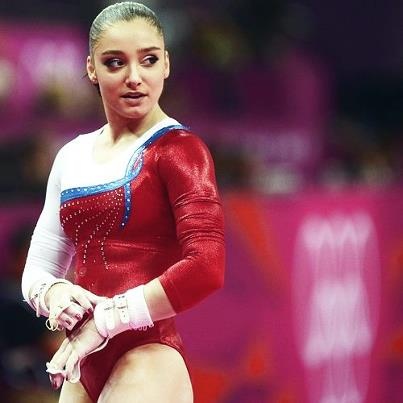 In the all around final, an event which Mustafina once owned, she would now only win bronze - a huge accomplishment considering her lower difficulty vault and a fall on beam. For Mustafina, the bronze medal came as a blessing. She was tied with Aly Raisman, who also struggled on beam, before it was broken in her favor by adding together each gymnast's three highest scores. Always a fighter, Mustafina's ability to maximize her strengths earned her a spot on the Olympic all around podium.
Never one to crumble under pressure, Mustafina took full advantage of a mistake from favorite Beth Tweddle in the uneven bars final. She would have to score a 16.0 to win gold and once again, Mustafina was able to maximize her strengths, sticking her signature 1 1/2-twisting double back dismount to win Olympic gold. It was the first gold medal for Russia since 2000.
Already exceeding expectations, Mustafina went in to the floor final as the lowest qualifier. As others faltered, she delivered yet another clutch routine, earning a score of 14.9 to tie with Italy's Vanessa Ferrari. With a bronze medal again on the line, this time the tie was broken based on execution. Despite performing less difficulty, Mustafina's clean landings gave her the edge. Amazingly, she had seized another opportunity, walking away with an unlikely floor exercise medal.
Mustafina's four medals was the most of any gymnast, male or female, in London. Remarkably, she medaled in every event in which she competed. While she may never return to her 2010 form and dominance, her experience and tenacity allowed her to give another commanding performance in London. Despite massive obstacles, some things never change for the greatest in sport.
With no plans to let up after her first Olympics, fans look forward to seeing Mustafina continue to mature and grow in her gymnastics. If her performance in London proved one thing, it is that Aliya Mustafina did not just come back. She IS back.