2013 World Championships
Favorite Team USA Leotard from 2013 World Championships
Favorite Team USA Leotard from 2013 World Championships
Favorite Team USA Leotard from 2013 World Championships
Oct 10, 2013
by Anne Phillips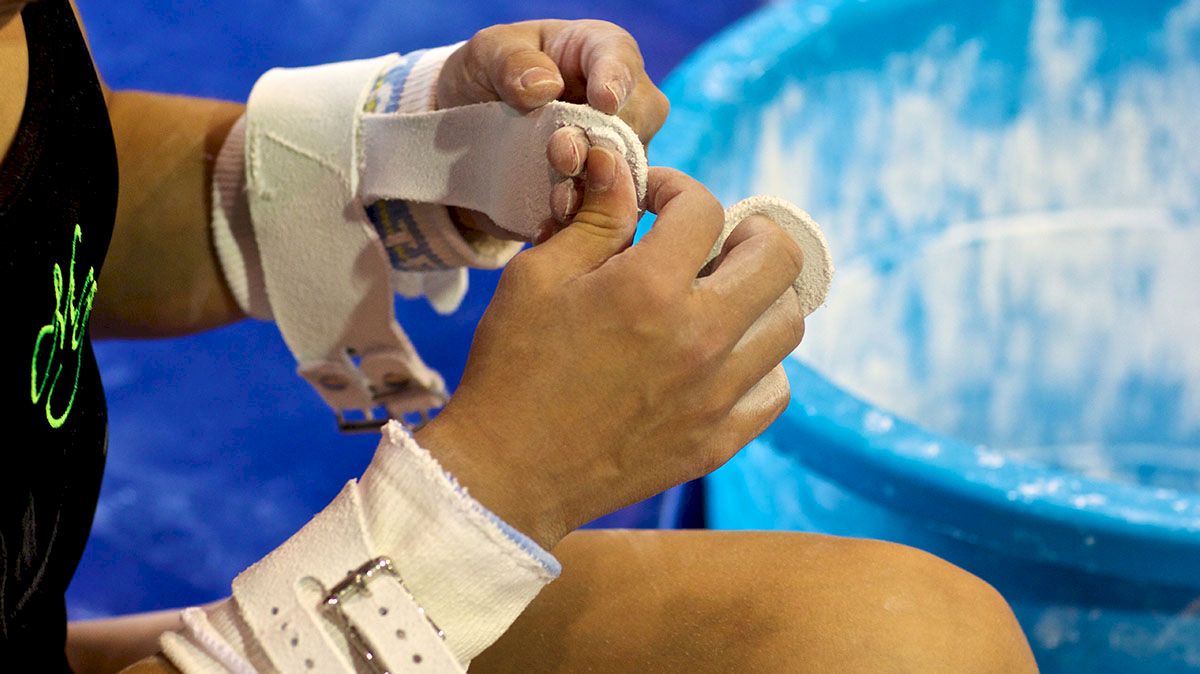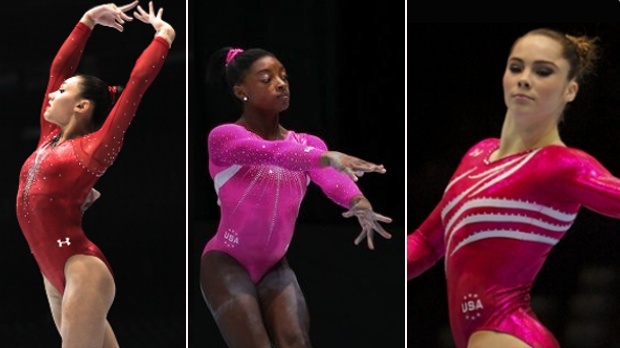 The USA women's gymnasts truly dazzled during their time in Antwerp at the 2013 World Gymnastics Championships. The three competitive athletes - Simone Biles, Kyla Ross, and McKayla Maroney - impressively compiled eight medals during the individual Championships. Biles won two golds, one silver and a bronze. Ross tallied three silvers while Maroney claimed vault gold.

During their stellar performances, the girls were outfitted with sparkly new apparel provided by Under Armour and GK Elite. We caught up with Executive Vice President of Design and Corporate Relations at GK, Kelly McKeown, during our coverage of the Secret U.S. Classic to get the scoop on the Team USA leotard design process for Worlds.

McKeown explained that the design and style selection process for World leotards began as early as January in the form of leotard sketches sent to U.S. National Team Coordinator Martha Karolyi. From there, the designs get narrowed down, and leotard prototypes are created. The next step is for National Team gymnasts at the Ranch to try on the designs. Once the prototype leotards are on the athletes, they analyze the designs and, accoring to McKeown, "Martha makes refinements and changes."

McKeown and her team met with Karolyi in Chicago during the Classic to make the final selections. The 2013 World Championship athletes received a line of seven competitive leotards which are shown below.

"There are certain colors that Martha loves so we continue to do a range of shades of certain colors because they look good on the girls," McKeown explained. "They look light and bright; they pop."

Every gymnastics fan can guess Karolyi's favorite shade of National Team leotards. McKeown confirmed, "Martha loves shades of pink and red, berry and cherry, and purples. That range is really what looks great on the girls. They look feminine and elegant. It's good on a lot of skin tones, and they pop when they're on the floor."


Now, take a look at the final product! Which 2013 USA leotard design was your personal favorite? Check out the photos below and let us know in the poll.
1) All eyes on McKayla Maroney during podium training: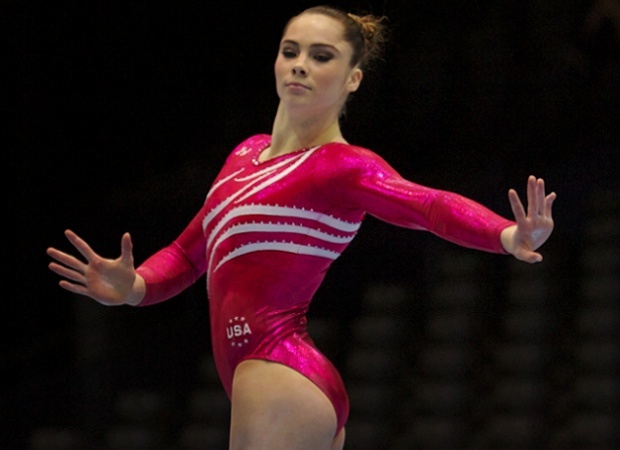 2) Biles and Ross were stunning in this red, sparkly number: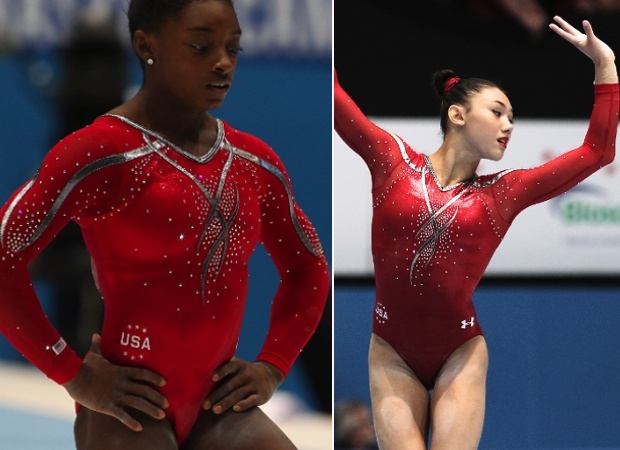 3) Biles and Ross rocked hot pink while finishing 1-2 in the All Around final, a nod to Nastia Liukin's trademark Beijing look: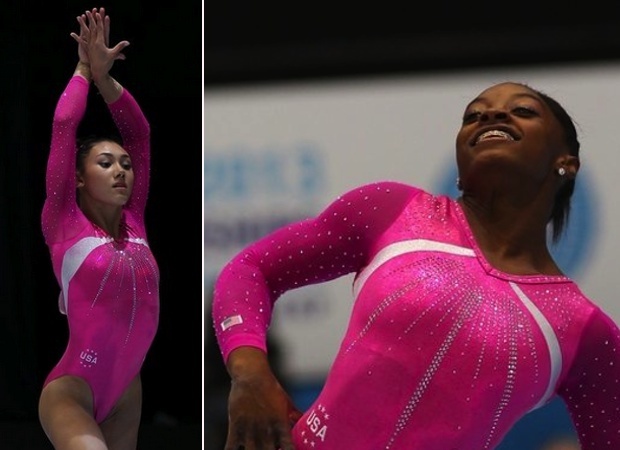 4) The ladies chose purple for the first day of event finals in Antwerp while Maroney claimed her second consecutive World Vault Title: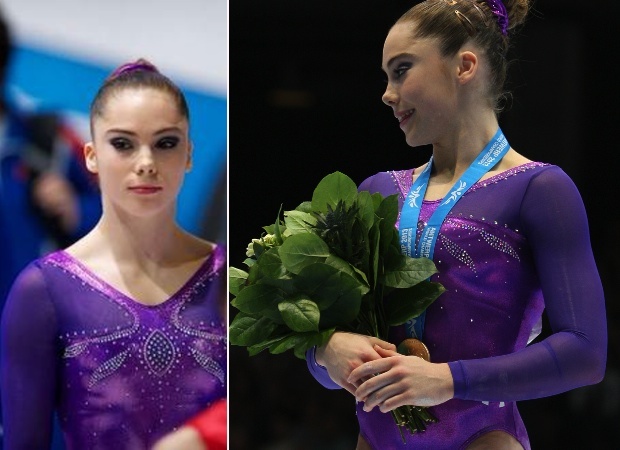 5) Kyla Ross chose this bold bright and white leo for beam and floor event finals. Ross was the only team member to sport this lovely leo in Antwerp: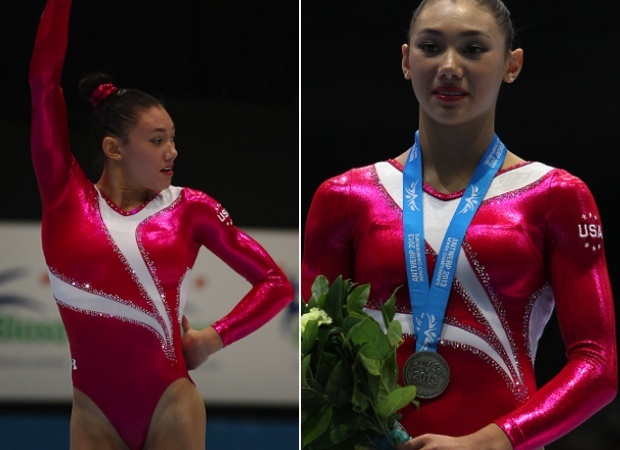 6) Biles brought back her 2013 AT&T American Cup pink leotard for the beam and floor finals. And it worked; she won two medals that day.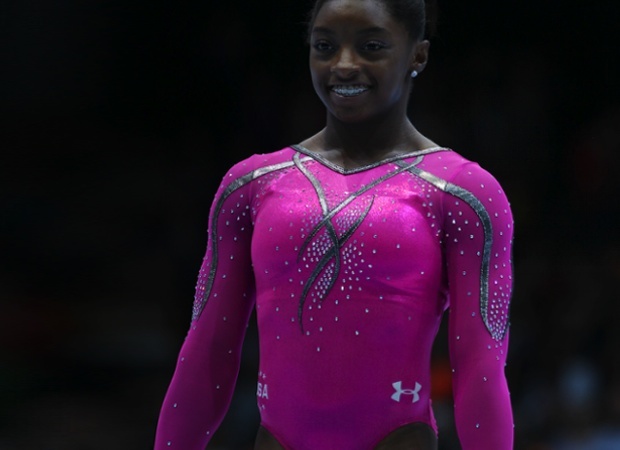 Now, you be the judge! Which leotard is your favorite? Take the poll below.