Norah Flatley
has verbally committed to UCLA and announced her decision tonight on social media. Flatley is 15 years old and graduates from high school in 2018. She trains with
Liang Chow
and
Liwen Zhaung
at Chow's Gymnastics and Dance in Des Moines, IA.
See Flatley's instagram post below:

So excited to announce that I have verbally committed to UCLA on a full ride scholarship! Thank you to everyone that has been so supportive in this process! I absolutely can't wait to be a UCLA Bruin ðŸÂÂÂÂÂÂÂÂÂ'›ðŸÂÂÂÂÂÂÂÂÂ'™ðŸ»ðŸÂÂÂÂÂÂÂÂÂ'™ðŸÂÂÂÂÂÂÂÂÂ'›

A photo posted by Norah Flatley (@norah_flatley) on
Flatley is an elegant gymnast and is especially known for her difficult and unique beam work.
Watch Flatley's beam routine from this year's Jesolo Trophy here
.
Flatley was on the U.S. Junior National Team from 2013 through 2015. She competed internationally for team USA at the City of Jesolo Trophy in 2014 and 2015 and the Pacific Rim Championships in 2014. At this year's City of Jesolo Trophy, Flatley placed second all-around, first on beam, and second on bars. Due to injury, Flatley missed out on this year's Secret U.S. Classic and P&G Championships.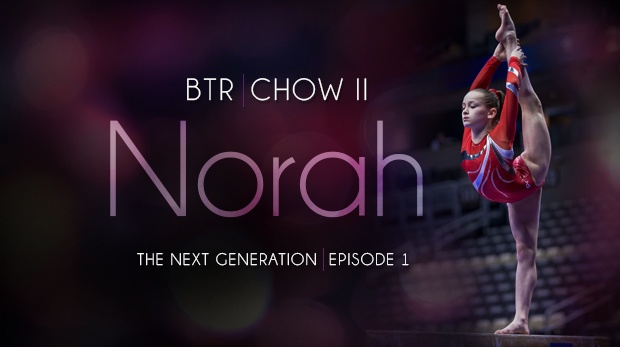 Gymnastike got an exclusive look inside Chow's Gymnastics in our Beyond the Routine series.
Watch an episode all about Flatley here
. We give you a behind the scenes look at her training regimen as well a taste of her sweet and goofy personality outside of the gym.
Related:

Watch Videos of Norah Flatley Here
Beyond the Routine: Norah Flatley, Beaming Bright
Christina Desiderio Commits to LSU