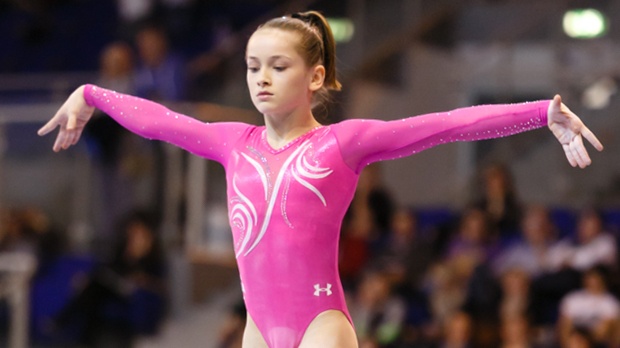 Junior National Team Member
Norah Flately
from Chow's Gymnastics and Dance has been removed from the roster for the 2015 P&G Championships.
Flatley suffered a stress fracture in her foot earlier this year. The pain in her foot flared up recently and she scratched from the Secret U.S. Classic. She was hoping to be healed enough to compete at P&G Championships and was on the initial roster but has since been removed.

In March of this year, she competed successfully at the City of Jesolo Trophy in Italy. She helped the team win gold and, as an individual, she won gold on beam, silver all-around, and silver on bars.
Flatley has been on the national team the past two years and has competed in three international meets representing Team USA. Flatley will become a senior next year and will therefore be elligible to compete at the 2016 Rio Olympics.
Related:
Updated P&G Championships Roster