2019 World Championships To Be Held In Stuttgart, Germany
2019 World Championships To Be Held In Stuttgart, Germany
May 16, 2015
by Keri Monstrola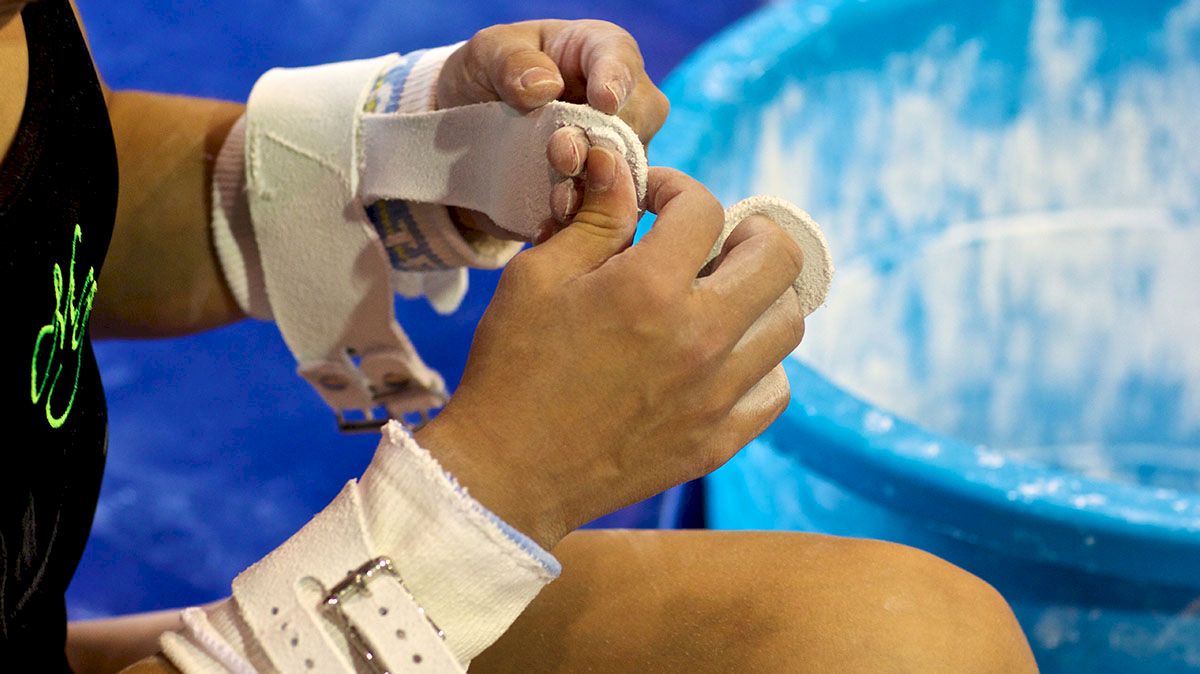 The FIG Council has assigned the 2019 Artistic Gymnastics World Championships to Stuttgart (GER)-
via press release by FIG
. Stuttgart also held the World Championships in 1989 and 2007. The Championships will take place October 4 – October 13, 2019 in the capital of Stuttgart. There are 80,000 spectators expected to attend over a ten day event. This event will also feature 600 gymnasts from 80 different countries. Stuttgart will also hold the 2015 World Rhythmic Gymnastics Championships this July.
The 2019 World Championships will begin the official start towards the 2020 Olympic Games. The 2020 Olympic Games will be help in Tokyo, Japan. The gymnasts in Stuttgart will begin the battle for a place on the 2020 Olympic Team. The Stuttgart Worlds will be pivotal in determining teams that will compete in Tokyo. Under the new Olympic qualification system accepted by the FIG Council at its meeting this past weekend in Melbourne (AUS), the top three men's and women's teams from the 2018 World Championships will qualify for the 2020 Games, while the top nine teams from the 2019 Worlds (not including teams already qualified in 2018) will also advance to the Games.
The 2007 World Championships were also held in Stuttgart, Germany. Let's take a look at the winners from those World Championships. In 2007 Team USA won their first team gold medal on international soil, second gold ever. Team USA won in dramatic fashion with Alicia Sacramone completing her floor routine. Team USA rebounded very strong after struggling on beam to bring home the gold. The 2007 team consisted of;
Shawn Johnson
,
Alicia Sacramone
,
Nastia Liukin
,
Sam Peszek
,
Ivana Hong
,
Shayla Worley
and
Bridget Sloan
(alternate). This 2007 gold medal team was inducted into the USA Gymnastics Hall of Fame in 2013. The success continued for Team USA in the all-around where Shawn Johnson won gold. Nastia Liukin won gold on the beam and Shawn Johnson won gold on floor. Team China brought home the most medals of eight from the 2007 World Championships and Team USA was second with seven medals.
Image Via- Shawn Johnson Instagram
The 1989 World Gymnastics Championships were also held in Stuttgart, Germany. At the 25th World Championships the scoring rule New Life was introduced. This meant that gymnasts' scores were not carried over to the all-around and the event finals from the team competition. The Soviet Union won team gold, while Team USA took fourth. Team USA was made up of Sandy Woolsey, Wendy Bruce, Brandy Johnson, Christy Henrich, Chelle Stack and Kim Kelly. Svetlana Boginskaya (URS) was the winner of the all-around gold medal. Team USSR dominated the World Championships bringing home a total of 18 medals.