Top 10 College Recruiting Tips
Top 10 College Recruiting Tips
Nov 15, 2014
by Dani from Gymnastike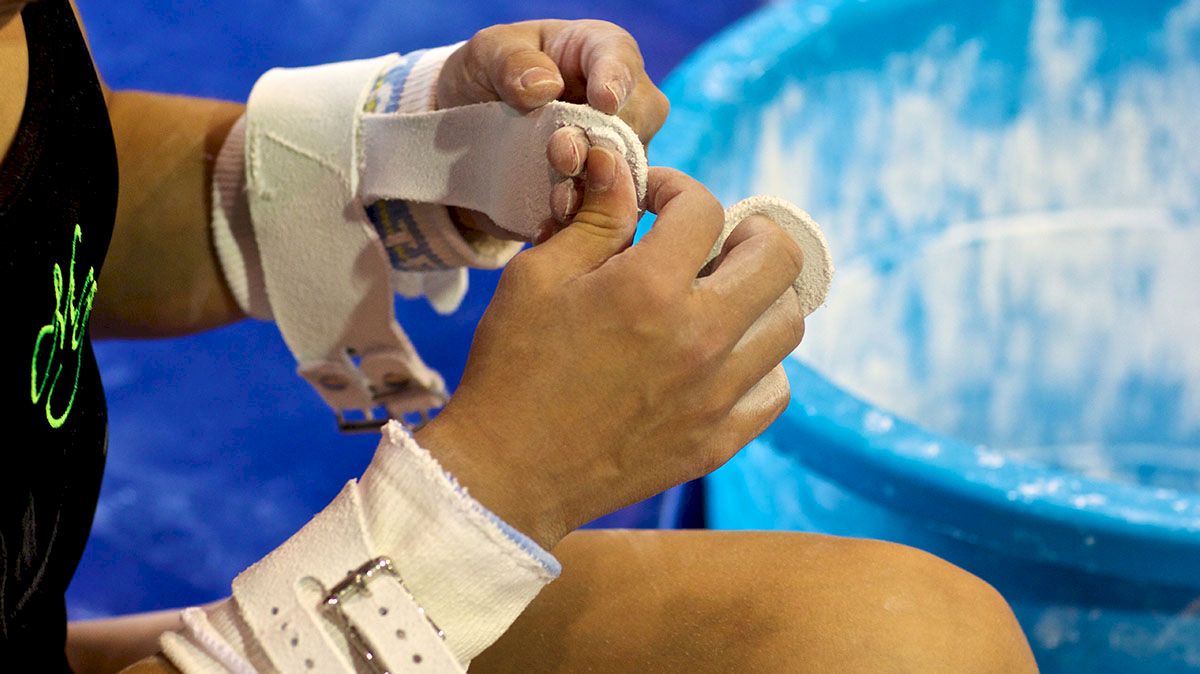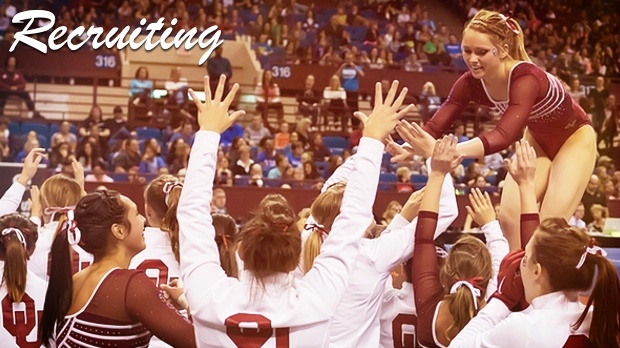 On the heels of the Fall National Signing Day, it's only appropriate that our "Top 10" list this week offers a review of important things to know during the college recruiting process. We can't promise these tips will land you a spot on the roster. And, we definitely can't guarantee you'll get that coveted scholarship offer. But, we can easily assure you that you will be among the most well-informed recruits in the entire world.

It's called "STUDENT-athlete"
This one is pretty straightforward. In order to compete at the collegiate level, you have to take care of business in high school. Hit the books.
*It is important to note that your Junior year of high school is when you must register with the NCAA Clearinghouse*


What values are important to you?
Would you consent to marry someone if the only thing you knew about them was their name, favorite colors and where they lived? Highly Doubtful.
Similar to the dating and courtship model, you have a set of characteristics you look for in your ideal "bae." Before even looking at a college you should have a predetermined list of what you exactly you are looking for in a school. You're looking to engage in a long-term relationship of at least four years with your intended school, so you want to be able enjoy your entire college experience, outside of the gym. Things like climate, distance/proximity from your hometown, college rankings, school size, rigor of academic programs, campus size, class size, and prominence of the athletic program could all potentially factor into your decision.
Do the DUE. Due diligence that is.
Do your research! If you don't already know, find out which colleges and universities have gymnastics. Know the rankings. Research the programs. What's the team/coaching staff like? Does your personality fit? More importantly, find out about the schools themselves. Does it offer majors/academic programs that appeal to you? What's the campus culture like?
Make multiple lists
On the safe side, you should never have just one list of potential schools. We suggest you have at least five. It may sound like a lot of work, but they can be as short or as long, and as simple or elaborate as you'd like. Here are our college list theme suggestions:

- List 1: "My Dream School(s)"
- List 2: "MY Top 10 Schools With Gymnastics"
- List 3: "If I Didn't Do Gymnastics" Schools (e.g. colleges/universities that you'd like to attend even if you weren't on the team, or possibly even schools without gymnastics)
- List 4: "Schools I Could Realistically Get Into" (i.e. both athletically and academically. Be honest with yourself!)
- List 5: Overlap of 1-4

Ideallly, you should end up with a few choices that survived the cross-check. List 5 will give you the schools that are most likely to provide you with a "win-win" college experience. Definitely a good place to start.


Be Proactive
No, we aren't talking about acne treatment. We're talking about being someone who takes initiative. There are no NCAA rules preventing you, the athlete, from contacting schools to let them know you're interested.
Make your presence known
Long-gone are the days when college coaches had to physically attend club meets to watch prospects. More recently gone are the days when you had to send in a video or even a DVD. Coaches still want to see your gymnastics, they just want to be able to access it anytime, anywhere. How do you assist them, you ask? Two words: Social. Media. Create a YouTube Channel and put your best meets up. It would also be to your benefit if you made a highlight reel, or a single video that showcases your best routines on each event, as well as the upgrades you're working.
Another great way to get on the radar is to attend camps during the summer. Many schools host multi-day gymnastics camps in the offseason that grant prospects not only the chance to showcase their skill, but to work with college coaches and interact with team members on a more personal basis.
Each NCAA prospect is allowed up to five (5) "official" -expense paid visits to schools their senior year. Way before you get to that point, you should take as many unofficial visits as you are physically and financially capable of. You can only learn but so much about a person or place on the phone or internet. Contact the coaches, and let them know you're coming. Also, schedule an appointment with an academic advisor. Be sure to ask lots of questions!
Be prepared for rejection
We all want to get into our "dream" school, but what happens when too many of those dreams overlap? Everyone wants to go to a school that wins conference and championship titles, but realistically there are few who qualify at that caliber of gymnast. There are only but so many spots on the roster and even fewer open scholarships. Be prepared for the possibility that you may not get in to not only your dream school but potentially any of your Top 5 schools.
Be open to all possibilities
There's this thing called life, and it happens. Whether it's rejection from your favorite schools or an unforeseen injury, you don't want to "put all your eggs in one basket." Don't plan your life around one school until the ink is completely dry on your National Letter of Intent, or until you open the thick letter with the "ACCEPTED" sticker on it. You'll end up empty-handed, broken-hearted and panicked.
Remember those values that were important to you when it came to choosing a school? Your contingency plan will be to explore options that don't have all, but a majority of the characteristics you're looking for. You never know! You may find that little something that wins you over on a school you weren't even considering.
Patience is a virtue
The recruiting process usually takes place over a number of months, even years. There's a million moving parts to every single spot on a roster.It requires extreme patience to survive the painfully long procedure especially due to NCAA restrictions on the number of times and methods of contact a coach can have with a prospect.
If you're getting offers or interest early, chances are, there will be more to come. Be patient until the right school for you comes along.
USE THEM AS MUCH AS THEY WILL USE YOU
Enough said. College athletics is a billion dollar industry and they make their money off of your blood, sweat and tears. Use the information and contacts you've gained throughout the process to get you where you want to be life.
A special thanks to my former coach, teammates and friends for helping me compile this list: Amy Martelli, Rachel Edelson, Alix Croop, Andrea Arlotta, Georgina Nembhard, Jaleesa Rhoden