Chalk It Up!
Chalk It Up!
Jul 2, 2014
by Keri Monstrola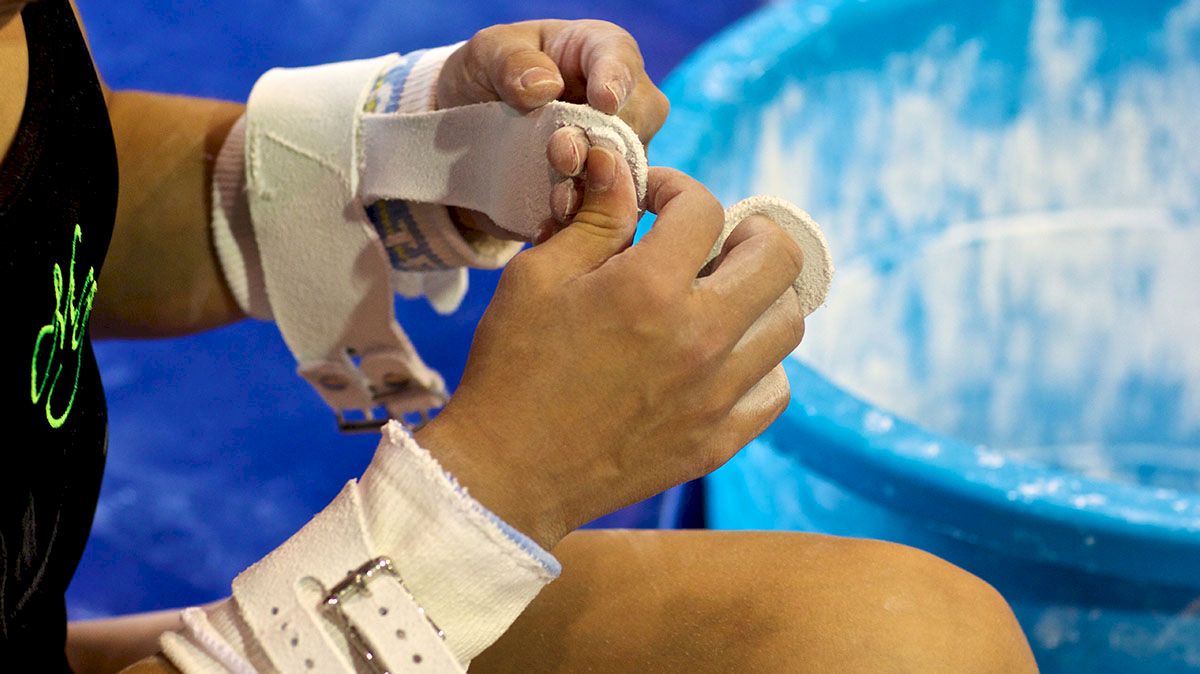 Chalk It Up
Another gymnastics movie is being made, "Chalk It Up!" This movie will be a follow up to the movie "Stick It" which was released in 2006. Filming begins in September! "Chalk It Up" is a family friendly gymnastics film about a girl, who overcomes her past to build a very unlikely team of misfit gymnasts at Harvard University. The concept of this movie hinges on the notion that the fine folks at Harvard never really heard much about Title IX.
Chalk It Up is written by two former University of North Carolina gymnasts, Maddy Curley, who played Mina in "Stick It" and Brooke Wilson Buffington. "Chalk It Up" is being directed by award winning director and former gymnast, Hisonni Johnson.
Prior to college, Maddy Curley competed as a National Elite, won Elite Nationals her senior year of high school, and continued on to earn a full scholarship to the University of North Carolina. As a sophomore Maddy received the Coaches' Award for floor exercise. She had top-10 finishes in every meet of her junior year and was balance beam champion twice that year. Maddy competed for the Tar Heels from 2000-2004 and was a four time All-American.
Brooke Wilson Buffington also competed for the University of North Carolina from 1998-2001 and was a four-year athletic scholarship member. Brooke was named "Most Outstanding Gymnast" three consecutive years and was a team captain. She earned a spot on the Conference All-Academic Team and was Conference Co-Gymnast of the Year in 2000. Brooke received the first perfect 10 in UNC gymnastics history with her beam performance at the Governor's Cup.
"Chalk It Up" is being directed by award winning director and former gymnast, Hisonni Johnson. This will be a great combination of experience and talent behind the camera to direct "Chalk It Up". Johnson trained as an elite Olympic hopeful in gymnastics where he competed against international Olympic champions. An injury short circuited his pursuit of a gold medal. Undeterred by the disappointment that befell him as an aspiring gymnast, Johnson went on to become an all-conference athlete in football as well as track and field.
"Chalk It Up" is working with International Gymnastics Camp (IGC), not only as an investor, but also as one of their filming locations. This great location and partnership should allow for some amazing gymnastics to be performed! "Chalk It Up" will also be working with Dreamlight Activewear to design a competition leotard specifically for the film.
Will "Chalk It Up" feature past or present NCAA or elite gymnasts? The movie "Stick It"featured several top ranked gymnasts,
Nastia Liukin
,
Carly Patterson
,
Courtney Kupets
,
Calli Ryals
, and
Mohini Bhardwaj
.
Shawn Johnson
is set to be a part of the "Chalk It Up" cast, according to her Instagram from 2013.