New Elites- National Elite Qualifier
New Elites- National Elite Qualifier
May 19, 2014
by Becca Reed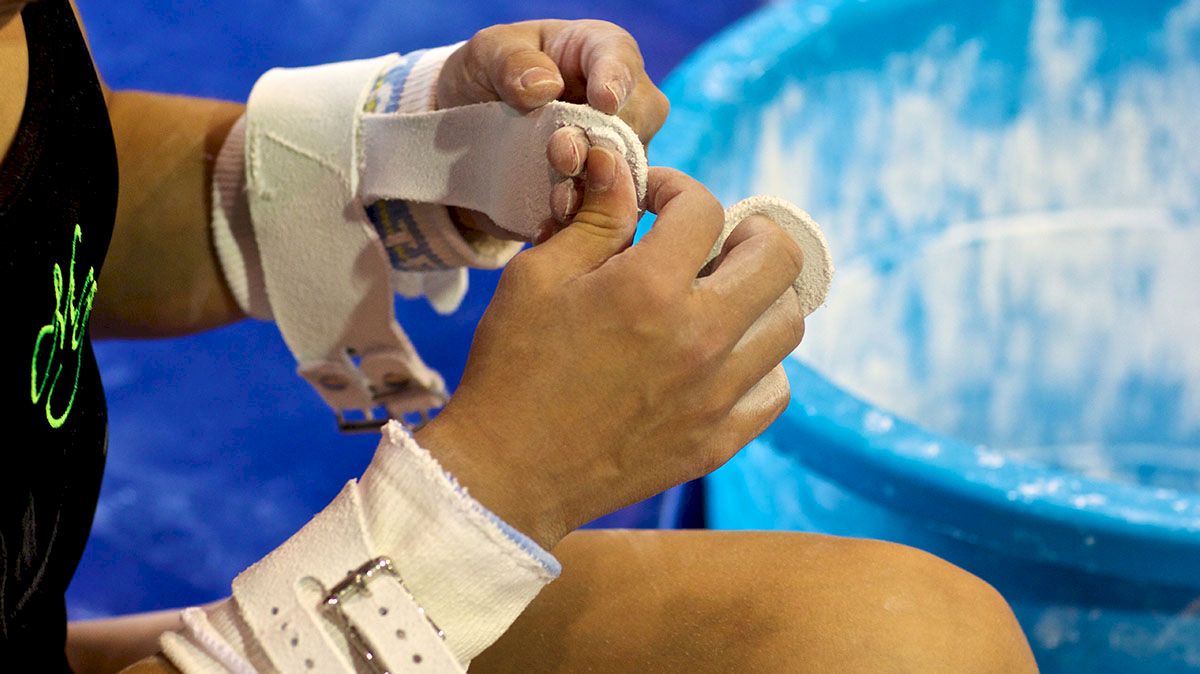 This weekend the 2014 National Qualifier was held at the Karolyi Ranch in Huntsville, Texas.
The competition consisted of a compulsory session on Saturday and two optional sessions on Sunday. A new elite gymnast must score a 35 in the compulsory session and a 51 for juniors and 53 for seniors in the optional session to qualify for elite.
Below is the list of gymnasts who were scheduled to compete via USAG. Results coming soon.
Elite Qualifier Competitors
Abigail Johnstone
Abigail Matthews
Adeline Kenlin
Adrianna Popp
Alexandria Ruiz
Alissa Bonsall
Alyona Shchennikova
Alyssa Prichett
Amanda Stelea
Avril Hayes
Cameron Machado
Elena Arenas
Emily Muhlenhaupt
Hannah Joyner
Kailey Gillings
Kaitlin DeGuzman
Karrie Thomas
McKenna Kelley
Megan Thompson
Mia Sundstrom
Missy Reinstadler
Morgan Hurd
Samantha Durante
Shania Adams
Hopes Competitors
Abby Thomson
Adeline Sabados
Alexandra Theldorou
Alonna Kratzer
Amoree Lockhart
Anyssa Alvardo
Arden Elterich
Aubrey Zazula
Autumn Lull
Baleigh Garcia
Brooke Butler
Brooke Irwin
Cael Bixler
Caitlin Smith
Carley Beeman
Eliza Greco
Emma Pritchard
Hollyn Patrick
Isabella Lahmidi
Isabella Martin
Jasmine Harris
Jillian Hoffman
Kalyany Steele
Katelyn Searle
Kristen Quick
Lauren Letzsch
Leilani Zander
Madelynn Lacoe
Maeve Hahn
Makenzie Barile
Meleah Bell
Mikayla Hotaling
Nikki Beckwith
Reilly Jones
Ruby Hernandez
Savannah Miller
Shealyn Luksik
Sontage Turnage
Sophia McClelland
Tara Walsh
Tienna Nguyen
Tori Tatum
Below are the list of gymnasts who got their compulsory score to qualify elite
Hopes 12-13 (needs a 33.000)
Sontage Turnage - Legacy Elite - 34.750
Madelynn LaCoe - Girls CO-OP - 34.350
Adeline Sabados - Colorado Aerials - 34.100
Brooke Irwin - Xtreme Altitude - 34.100
Isabella Martin - Paramount Elite - 33.100
Junior Elite (needs a 35.000)
Kaitlin DeGuzman - Metroplex - 36.475
Rachel Flam - Stars - 36.475
Mia Sundstrom - Xtreme Altitude - 35.200
Below are the list of gymnasts who got their optional score to qualify elite
Hopes 10-11 (needs a 47.000)
Baleigh Garcia - American Twisters - 52.750
Nikki Beckwith - Buckeye - 49.350
Hopes 12-13 (needs a 48.000)
Adeline Sabados - Colorado Aerials - 50.950
Mackenzie Barile - Desert Lights - 50.200
Jillian Hoffman - SCEGA - 49.500
Madelynn LaCoe - Girls CO-OP- 49.200
Amoree Lockhart - Empire - 49.150
Mikayla Hotaling - American Twisters - 49.050
Kalyany Steele - Colorado Aerials - 48.050
Tienna Nguyen - Zenith - 48.100
Junior Elite (needs a 51.000)
Kailey Gillings - Stars - 52.250
Hannah Joyner - First In Flight - 51.550
Abigail Matthews - Cincinnati - 51.500
Kaitlin DeGuzman - Metroplex - 51.100