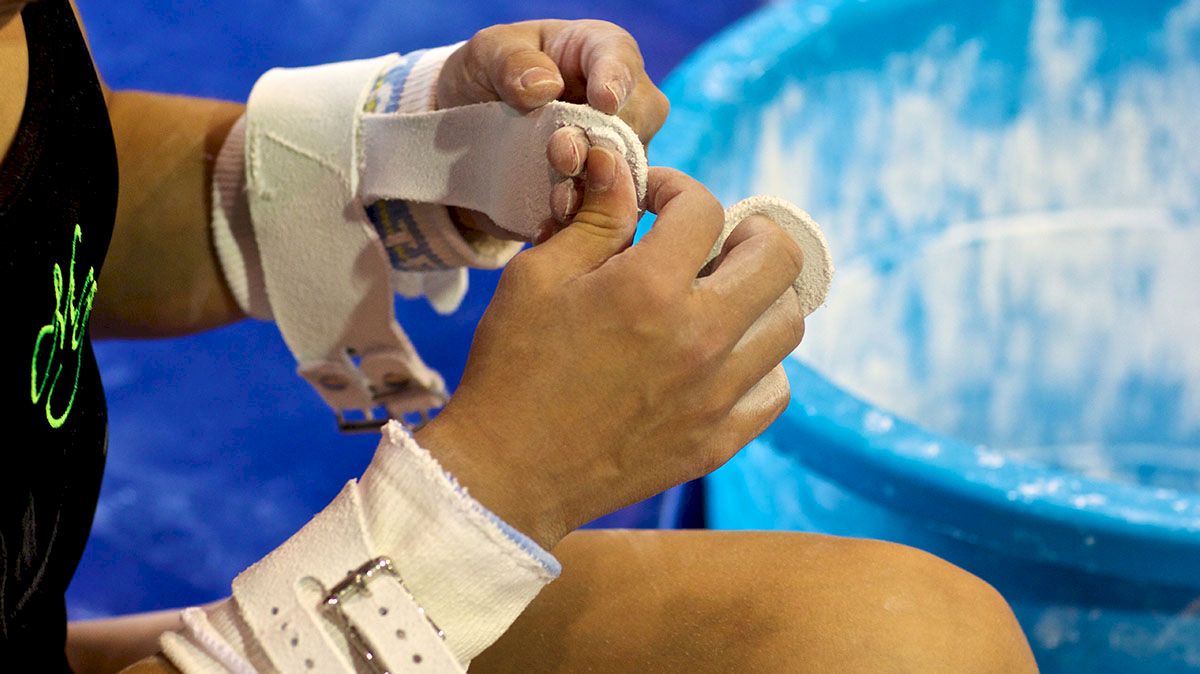 "Sarah & Suzanne," will premiere Wednesday, April 30, at 7 p.m. ET on ESPNU.


Exciting news gymnastics fans! Emmy award winning director Joie Jacoby brings a stunning feature to ESPN in a new documentary on two legendary NCAA coaches Sarah Patterson and Suzanne Yoculan, appropriately entitled "Sarah and Suzanne." Gymnastike had the opportunity to preview this incredible documentary that highlights the history of these two coaches, their similarities and differences and their battle to win NCAA championships.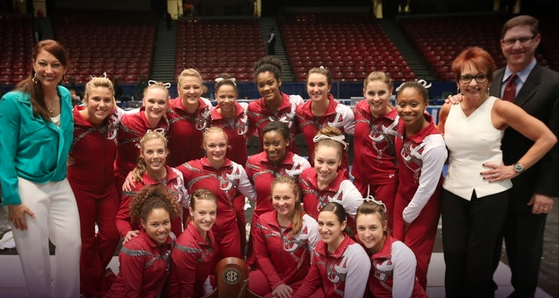 Sarah Patterson won her eighth conference title at the 2014 SEC Championships

Both Patterson and Yoculan took programs that were on the brink of extinction to the pinnacle of college sports and created one of the most heated rivalries in NCAA history. Patterson's accolades include leading the Alabama Crimson Tide to an astonishing 6 national titles, 8 SEC titles and an NCAA-best 29 regional titles.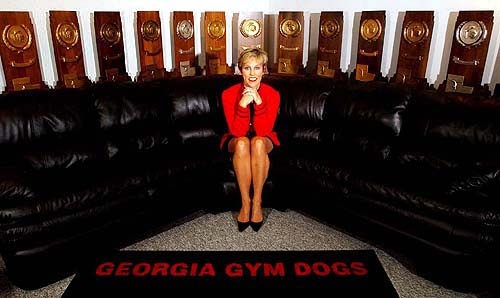 ©online athens

Yoculan's accolades include coaching the Georgia Gym Dogs for 26 years and leading them to an unbelievable 10 National Championships, 16 SEC titles, and 22 Regional titles. Combined, these two women established two legendary programs and brought the national spotlight to the world of college gymnastics.


In an exclusive interview with Gymnastike, Jacoby reveals that the initial plan for this documentary was to focus on the mighty rivalry between the two schools, Georgia and Alabama, not the coaches.

"When we first started, we didn't know that our title of the documentary would be "Sarah & Suzanne." As Jacoby became more involved, she realized this rivalry was not created just by the schools, the gymnasts, but by the expertise and competitive spirit of these two women.

"I don't think this strong rivalry would exist had Sarah Patterson and Suzanne Yoculan not gotten hired at the time they did, at the place they did, and been able to do all of the wonderful things that they accomplished. It was an opportunity to tell a story about two great women." It seems like these two great coaches fostered immense talent, remarkable competition and a strong desire to win, instituting this SEC rivalry.


Patterson looks back at her first NCAA Championship win in this 2014 Gymnastike interview

"Sarah & Suzanne" details the humble beginnings to Patterson and Yoculan's dynasties. "I didn't know what college gymnastics was about and even who was the National Champion when I started", Youculan said in the film. With similarities, Patterson reveals her only pre-coaching experience was working at McDonalds in high school. "This is the only real job I ever had", Patterson said.

While Georgia and Alabama have first class facilities to train in today, that was not always the case when these two coaches began their career. Patterson's first gymnasts had to share the gym with the volleyball team. The floor exercise consisted of unimpressive worn out wrestling mats. Patterson's gymnasts trained at the same time as the volleyball team and gymnasts had to avoid getting hit by volleyballs while tumbling. Yoculan's gym was also small, dark and dingy compared to current standards. Jacoby said, "To know that both of them had these crummy gyms and very limited resources to get to 15,000 people cheering in front of their gymnasts is just incredible."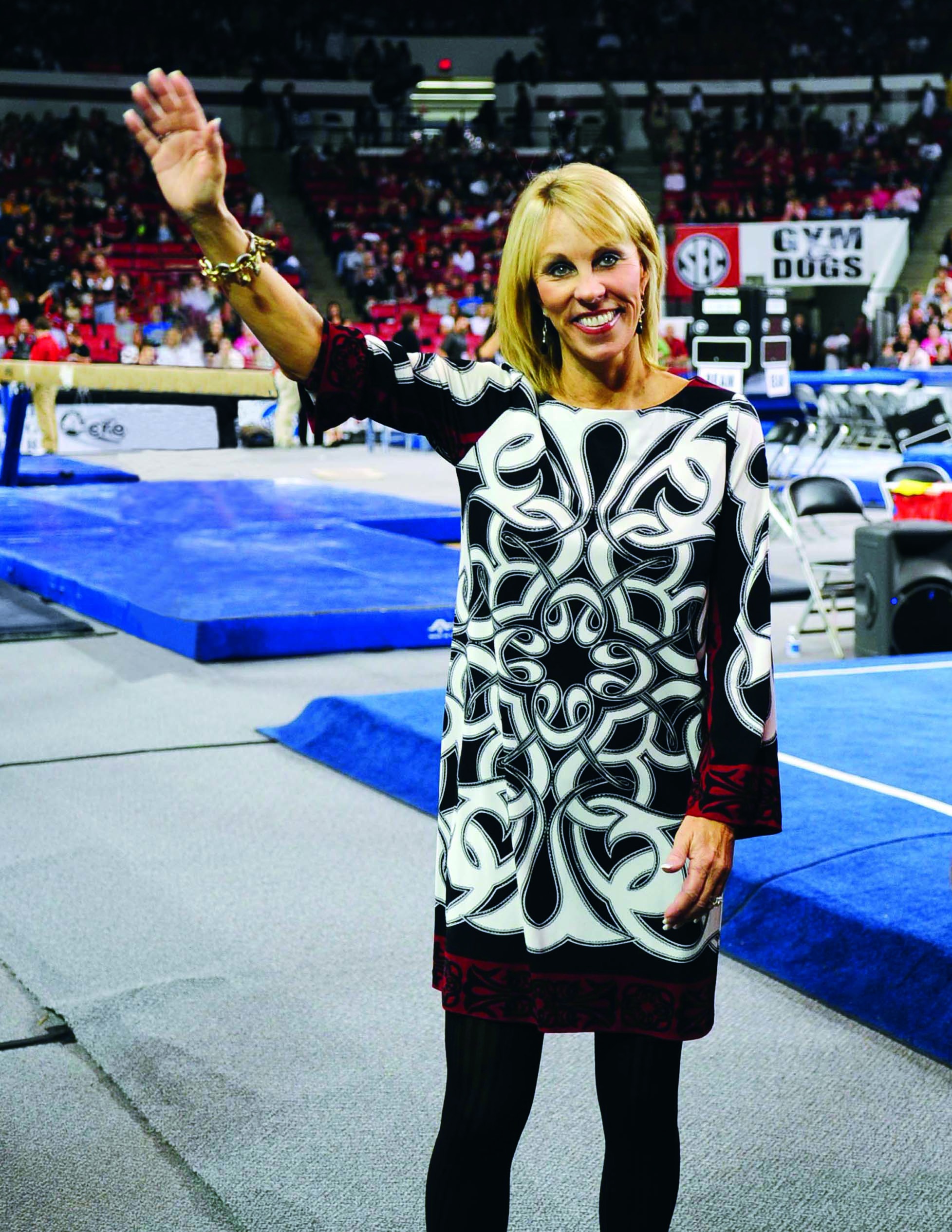 ©UGA Communications

Sparked by drastically different personalities and coaching styles, Jacoby responded "What I found so interesting is that they were both so successful but had really different approaches to coaching. Sarah had a very strategic coaching style." Alabama gymnasts are known for their clean gymnastics and high execution. Patterson's gymnasts were her "ladies" and expected to act in the appropriate manner. Suzanne was very outspoken and her athletes were known for their high degree of difficulty.

Recently, Patterson and Yoculan reunited for a promotional shoot and the atmosphere was very different than their previous coaching interactions. Jacoby commented "They were both really kind and warm to each other. I think they both have so much respect for each other and what they each accomplished. In the end, it is about respect."

Jacoby's documentary takes us back in time and explores the fierce rivalry that brought Alabama and Georgia Gymnastics to the National Stage then and now. Make sure to tune in as "Sarah & Suzanne," will premiere Wednesday, April 30, at 7 p.m. ET on ESPNU.


Related content:
Watch videos of Sarah Patterson

Watch v
ideos of Suzanne Yoculan
2014 Workout with Alabama
2014 Workout with Georgia