2013 NCAA Season
Georigia Wins On The Road
Georigia Wins On The Road
Jan 12, 2013
by Jennifer Teitell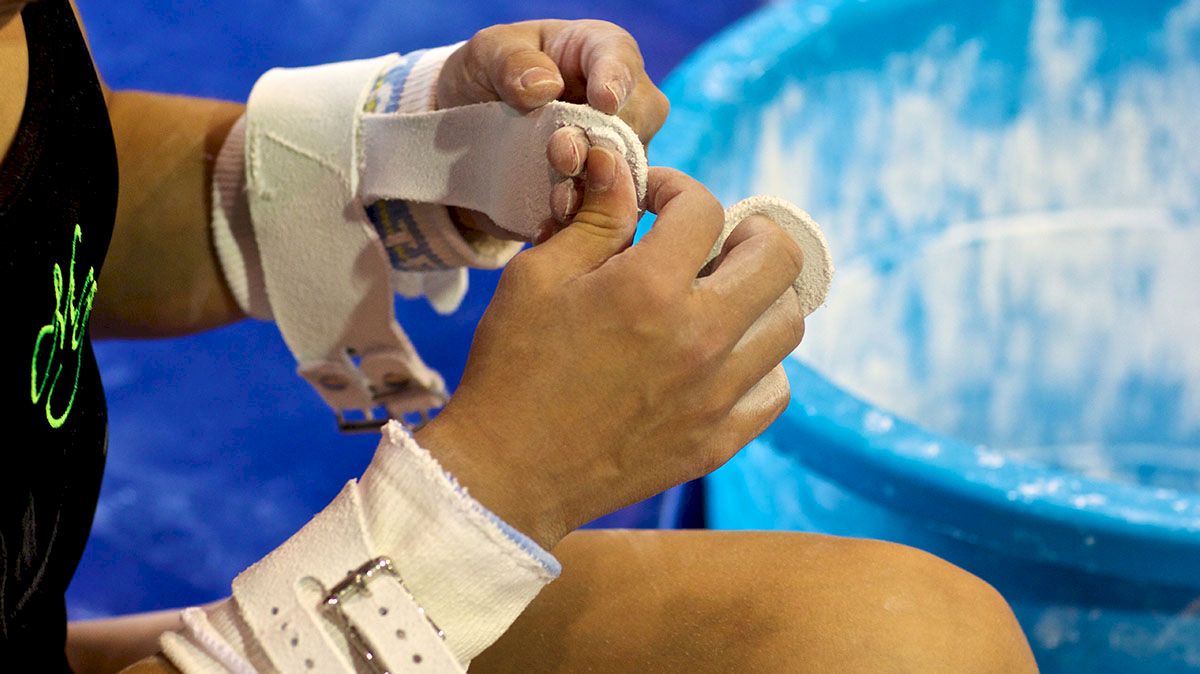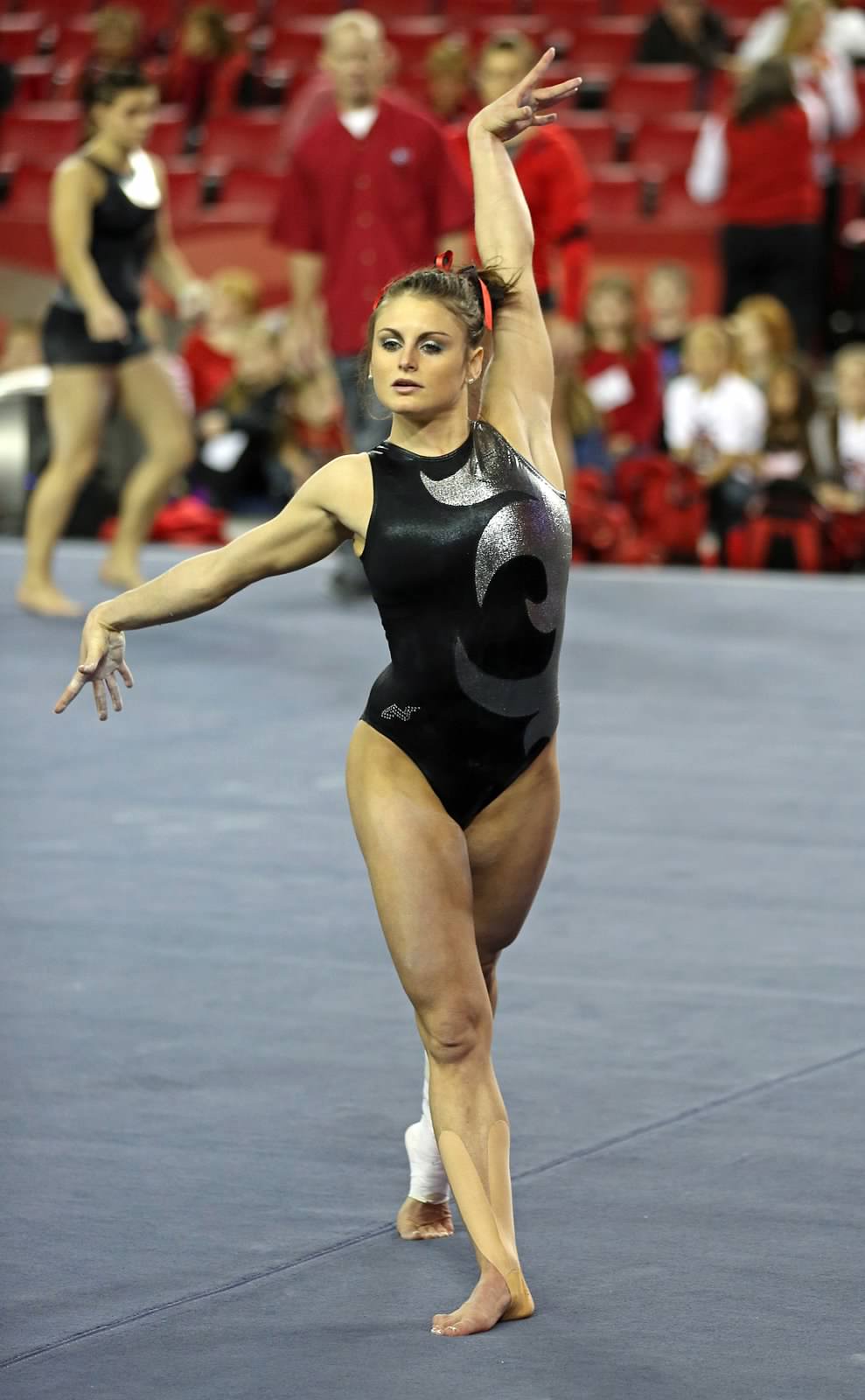 Shayla Worley and Kaylan Earls closed the meet for Georgia with a 9.9 and 9.875 on beam, respectively, to help 11th-ranked Georgia beat No. 12 Arkansas, 196.200-195.775 Friday night at Barnhill Arena.
The Gym Dogs (1-1, 1-0 SEC) posted the high score on vault, bars and beam, and a Georgia gymnast turned in the meet's best score in each of those three events. It was the first win at Georgia for first-year head coach Danna Durante.
"It means a great deal," Durante said. "We struggled at the end of the meet last week and we had some goals this week. The major goal was to trust each other and we did that. It was a good finish to the week and a good starting point on the road."
Arkansas took the early lead after one rotation with a 49.1 on vault, while Georgia posted a 49.025 on bars. Christa Tanella and Chelsea Davis led the team with a pair of 9.85s, while Brittany Rogers turned in a 9.825.
Georgia then went to vault and topped the 49.3 in last week's opener with a 49.325 behind two 9.9s byCat Hires and Lindsey Cheek. Arkansas scored a 48.725 on bars, and the Gym Dogs took the lead at the halfway point 98.35-97.825.
The Razorbacks (0-1, 0-1 SEC) cut into the lead in the third rotation, but Georgia still maintained a four-tenths lead with a 48.825 on floor. Tanella had a career-high 9.875 in the No. 2 position.
Georgia sealed the win by outscoring the Razorbacks 49.025-49.0 in the final rotation. Cheek led off with a 9.85, and after a fall in the No. 4 spot, Worley and Earls clinched the win by going 9.9 and 9.875 at Nos. 5 and 6.
"Our first home meet we made a few mistakes, but to bounce back tonight was great." Earls said. "I know my team had trust in me at the end. We have to use this momentum going into next week."
Up next, Georgia will return home to face 13th-ranked Auburn Friday at 7:30 p.m., then the Gym Dogs welcome Stanford to Stegeman Coliseum on Monday, Jan. 21.
Team Results
1. Georgia - 196.200 (Vault - 49.325, Bars - 49.025, Beam - 49.025, Floor - 48.825)
2. Arkansas - 195.775 (Vault - 49.1, Bars - 48.725, Beam - 48.95, Floor - 49.0)
Georgia's Individual Results
Vault
Chelsea Davis - 9.8; Sarah Persinger - 9.8; Lindsey Cheek - 9.9; Brittany Rogers - 9.875; Cat Hires - 9.9;Brandie Jay - 9.85
Bars
Lindsey Cheek - 9.7; Cat Hires - 9.725; Christa Tanella - 9.85; Brittany Rogers - 9.825; Shayla Worley - 9.775; Chelsea Davis - 9.85;
Beam
Lindsey Cheek - 9.85; Sarah Persinger - 9.775; Brittany Rogers - 9.625; Christa Tanella - 9.275; Shayla Worley - 9.9; Kaylan Earls - 9.875
Floor
Kaylan Earls - 9.7; Christa Tanella - 9.875; Cat Hires - 9.7; Sarah Persinger - 9.75; Brandie Jay - 9.6;Shayla Worley - 9.8