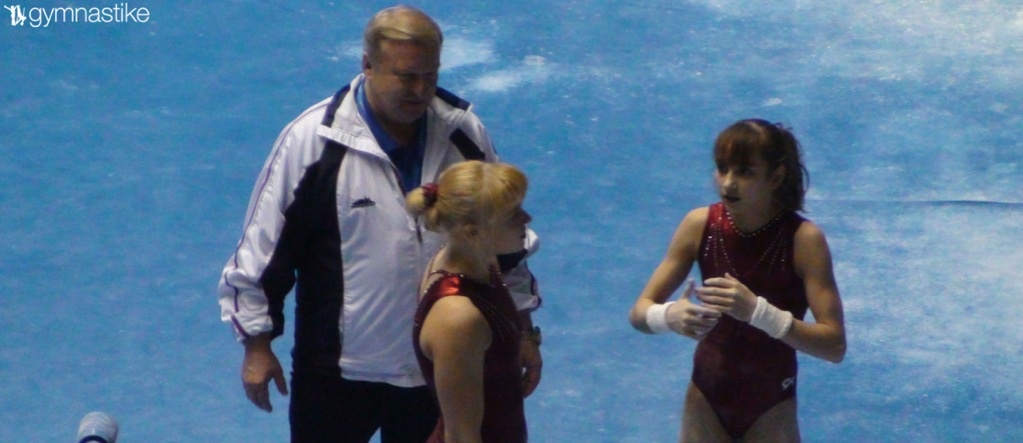 Alexander Alexandrov has been dismissed as Head Coach of the Russian women's gymnastics team. The decision was made on Monday by a vote of the board of the Russian Gymnastics Federation. The decision was influenced by some of the coaches of gymnasts who performed poorly in London, according to the Russian site Sport Express.
Alexandrov is a fantastic technical coach and saw much success in his time at the helm of the Russian team. He led the women to their first major team title in 19 years by decisively claiming the 2010 World Team title in Rotterdam. In addition to his position as national team head coach, he also served as the personal coach to 2012 Olympic uneven bars champion and 2010 World all around champion Aliya Mustafina.
Alexandrov revealed to
Soviet Sport
that he felt there were personal motives behind his firing, namely stemming from
Sergey Zelikson
, personal coach to Olympic team member
Anastasia Grishina
who made costly mistakes in the London team final.

What's next for the 60-year-old legendary coach? He told Soviet Sport that he does not know what his future will hold after the end of the year. He stated in the interview that he plans to stay in Russia at least until December 30 when his coaching contract with Russian star Mustafina is due to expire.
It's possible the renowned coach could return to the U.S. where he spent some time coaching before moving back to accept the position as Russian head coach.
Alexandrov has an astonishing coaching resume. He served as head coach of the former Soviet women's team before moving to the USA to coach for many years. He has immense experience training some of the World's best gymnasts including: Svetlana Boguinskaya, Oksana Chusovitina, Tatiana Gutsu, Dimitry Bilozerchev, and Valentin Mogilny to name a few.

While in the U.S. he resided in Houston, Texas and coached some of the top elites in the world including: Carly Patterson, Dominique Moceanu, Kim Zmeskal, and Mohini Bhardwaj. He was the head women's coach at the Houston Gymnastics Club when he got the call to return to Russia and take over the national program. Click here to watch Alexandrov coaching at HGC in 2009.

Who will succeed Alexandrov as head coach of the Russian women's team? Rsport reports that it will be Evgeny Grebenkin. According to the All Around, Grebenkin
has worked as the Russian womens' bars coach for the past years.

Watch Coach Alexandrov in action during a training session at the 2011 World Championships in Tokyo: