2012 London Olympics
Catalina Ponor Says Farewell One Final Time
Catalina Ponor Says Farewell One Final Time
Aug 8, 2012
by Anne Phillips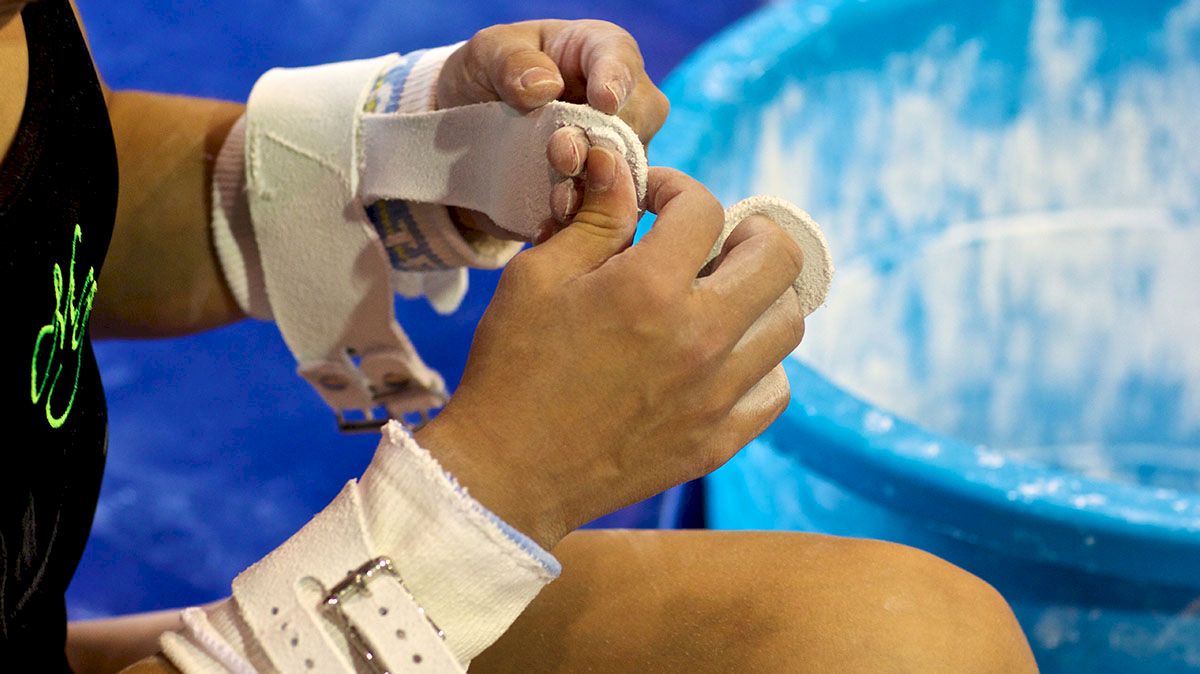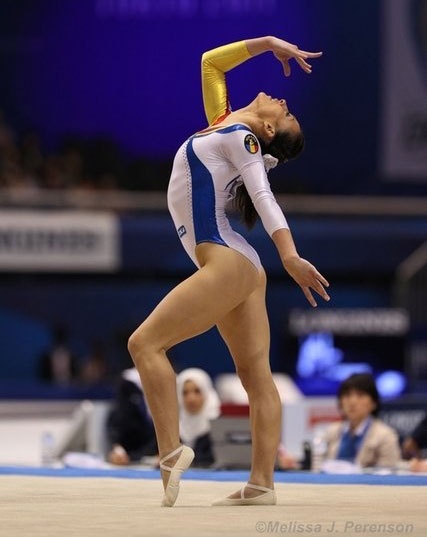 Catalina Ponor retires as a 5-time Olympic medalist.
Romanian gymnastics legend
Catalina Ponor
confirmed her retirement at the conclusion of her second Olympic Games in London. The triple gold medalist from Athens 2004 made a remarkable comeback to gymnastics just before the 2011 World Championships to ultimately lead the Romanian team into the 2012 Olympic Games.
Ponor looked fantastic during her time in London, showing a full twisting double layout tumbling line in podium training, throwing difficult full twisting double back beam dismounts with ease, and returning to her former world class form on balance beam and floor.
Ponor led the Romanians to the Team Bronze medal, an improvement after coming in 4th place at the past two World Championship team finals.

Ponor respresented Romania one final time on Tuesday during the beam and floor finals where a score inquiry and ultimate tie break knocked her out of bronze medal position.
Then, in her final competitive routine, Ponor clinched a silver medal with confident choreography, stuck landings, and a surprise back tuck connected at the end of her second tumbling pass (2 whips+back handspring+full in).
In total, Ponor will conclude her storied career with five Olympic medals.
The 24-year-old says she is ready for a vacation, and then thinks she would like to get into coaching.

Catalina Ponor spoke to the media at the conclusion of the Games:
On her feelings after her second place finish on the floor exercise and her fourth place finish on the balance beam:
"It has been good and it has been disappointing. The beam was disappointing."
On the women's beam final, where she missed out on a medal because of a tie-break:
"I could have done more work - but I felt the pressure and I was nervous."
On completing her final competitive appearance before retiring:
"I will say it again, I want everyone to know, I will quit without regrets. I have worked every second for my team, I have worked every second for myself, I have worked every second for everybody. I have already been an Olympic champion, I will quit gymnastics with my chin up."
Message to her fans:
"I want to thank everybody for their support. I am sorry I have disappointed them."
On her future plans:
"For now, I want to have a vacation so I can relax my mind. Afterwards, I want to try to do something like coaching."


A closer look at Catalina Ponor before the 2012 Olympics: