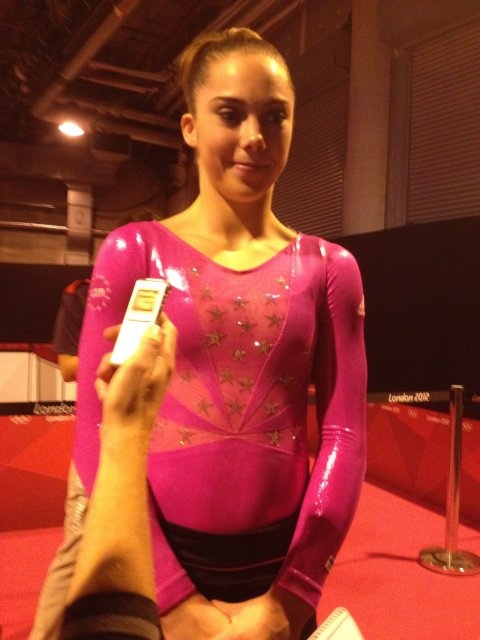 McKayla Maroney in the mixed zone after Olympic podium training

Reigning World Vault Champion McKayla Maroney of Team USA was injured in training upon arrival to London and has been extremely limited in training since then. Her status was qustionable until today when Maroney showed up to Olympic podium training looking completely unfazed, just as she did after her concussion before the Olympic Trials.

Maroney only practiced vault in today's training. Orignally the plan was to use her on floor as well. Maroney looks more than ready to claim Olympic Gold on the vault. She threw a few effortless Amanar vaults, and looked strong in her upgraded second vault, a Mustafina.

Maroney confirmed that it was a toe injury which occured while training her beam dismount her first day in London. The MRI revealed it was an old break. It still causes some pain but she says it will not hold her back here in London.


Click here to watch the video interview with McKayla Maroney talking about her injury, and more!