2012 London Olympics
Maroney Stumbles; Izbasa Wins Vault Gold
Maroney Stumbles; Izbasa Wins Vault Gold
Jul 18, 2012
by Anne Phillips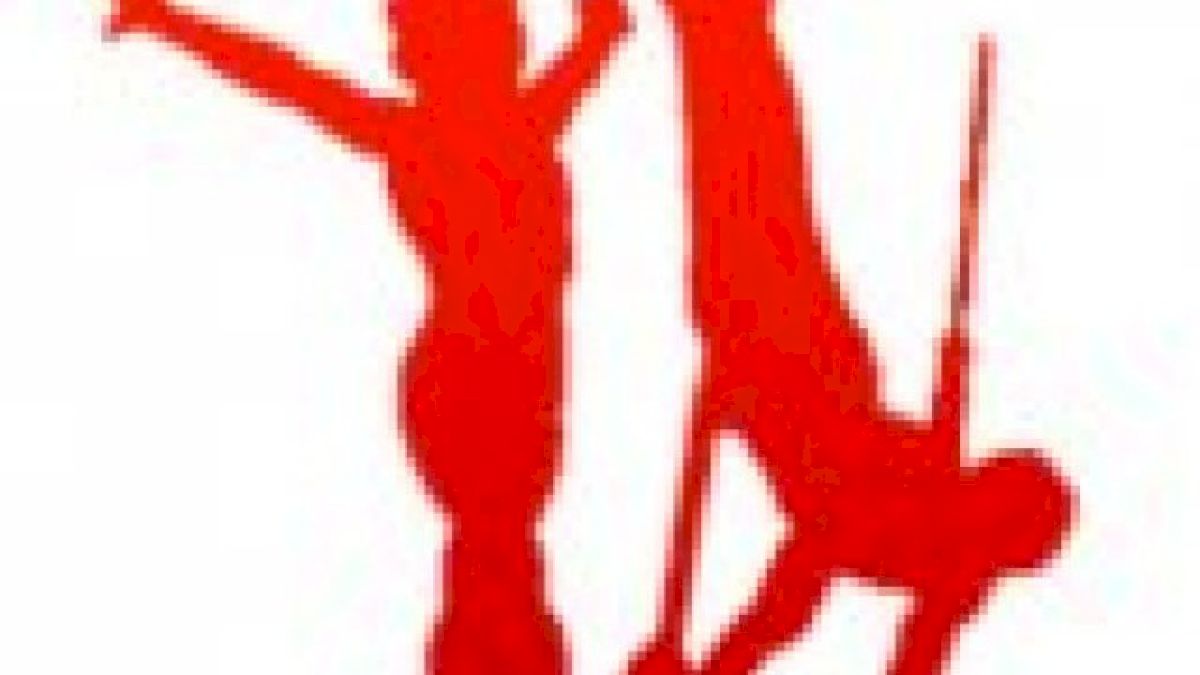 IZBASA WINS VAULT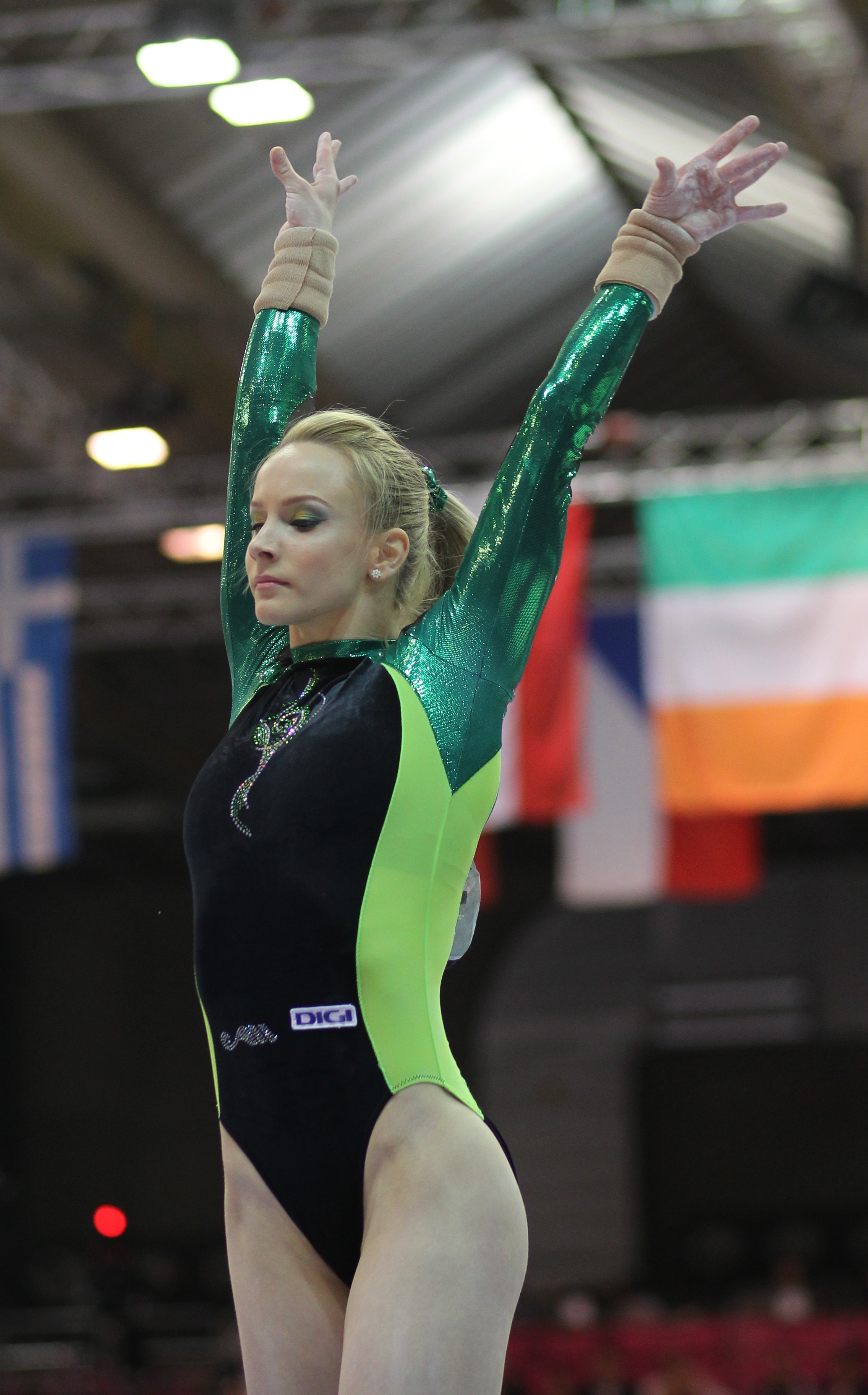 Largely considered a lock for the vault gold medal, American McKayla Maroney gave away the Olympic title when she sat down a Mustafina (half on, layout full off), allowing Romania's Sandra Izbasa to narrowly surpass her. Russia's Maria Paseka won the bronze.
Maroney's first vault was a dynamic Amanar with just a small hop and an out of bounds deduction (15.866), but that number was neutralized by the 14.3 score given for her failed Mustafina. Maroney's average of 15.083 put her in first place, with only Izbasa still to vault.
The veteran Izbasa took advantage of Maroney's mistake, performing a clean Mustafina vault in her first attempt (15.383; slight knee bend). She followed with a lofty double-twisting Yurchenko, which she landed with a hop. The score of 15.0 for her second effort gave her just enough to squeak past Maroney.

Despite showing obvious defeat, Maroney says she was still proud to come away with an individual Olympic medal. "It's not the silver medal that I'm disappointed about. It's my performance that I'm disappointed about."
Third-place Paseka was not without her own errors, as she again stepped off the side after an Amanar attempt. A clean second vault (half on, layout 1/2 off; 15.05 average) helped her overtake fourth-place Janine Berger.
Berger took several steps following her Rudi, but improved on the landing of her double-twisting Tsukahara second vault (15.016).
Berger's German teammate, Oksana Chusovitina, failed to win a vault medal in her final Olympics, giving away too many marks in execution on her vaults. The first, a Rudi, she performed with loose leg form and chest down on the landing. Her 1 1/2-twisting Tsukahara was clean in the air, but an uncontrolled step forward kept her down in fifth place (14.783). When asked if she would continue onto Rio 2016, she laughed and said that she would not.
Yamilet Peña sat down her handspring-double front to kill her medal chances, while Canada's Brittany Rogers didn't have enough difficulty in her vaults to contend.
Ellie Black had a rough go, crashing her Rudi vault for a score of zero before opting to forego a second effort, nursing a sore ankle.

Quotes:

"I felt it right away when I didn't get my full block. I don't think that has to do with anyone feeling like I was the one to get the gold medal. That's how it was at worlds; everyone thought that I was going to be able to to get gold and I did. It doesn't have anything to do with that (people's expectations). It happens, it's gymnastics, and you can't be perfect. And sometimes things don't go as you planned, but I wouldn't blame it on anything else other than, just... I messed up."
- McKayla Maroney


"After I knew that I was pretty much going to get the silver medal. I don't deserve to get a gold medal if I fall on my butt."
- McKayla Maroney
"Honestly, the vault final is a war of the nerves and it showed. I just wished I could do two vaults as clean as possible. I didn't think about the scores, I only wished I could do the exercises as I trained for them at home."
- Sandra Izbasa


"Of course it is an amazing feeling to represent your country and I hope there will be many more occasions to come because I really love the tune of our national anthem. It's your national anthem and it's impossible to describe in words."
- Sandra Izbasa
"I'm happy with my competition. Now the normal life will start. I want to thank everybody for watching the competition and all the support I got."
- Oksana Chusovitina


On her pending retirement:
"I will find out what the normal life is like. I will be a coach. I have achieved everything I could achieve in gymnastics."
- Oksana Chusovitina

On Ellie Black's injury
"She came into it very excited, but on the first vault she came in too high and she didn't have the power she needed. There was no time for a warm-up which didn't help. It was sore already, but everything's intact."
- David Kikuchi, personal coach to Ellie Black
On how Black is feeling:
"She's disappointed, but we were not in the top contenders, and it's a big thing to be at the Olympic Games. When you have a crash landing, it's tough. What I'll be telling her in the days, weeks and months ahead is that just to get the opportunity to be at the Olympics was a big deal. This Olympics was so amazing for her. If you're going to hurt yourself, you may as well hurt yourself in the last event you're doing to do, rather than the first."
- David Kikuchi
More with McKayla Maroney:
On what she''ll do now and if she'll go professional
I'm already pro right now. As of right now I'm going to go home and rest a little bit and hopefully get back into gymnastics after that.
When's the next time you think you'll be on a vault?
Umm, proboably tomorrow. (laughs)
Is there a safer vault that you could've done?
There are a lot of vaults that I could have done, but I wouldn't have. I've hit that vault every single time. It was never me going the harder route or the safer route. That's my vault. And that's the vault that I was going to compete. It just happened that I messed up on it.
Do you think you'll eventually appreciate the silver?
"I do appreciate the silver medal. It's been a lot of hard work and dedication. And silver is that much closer to gold.
It's not the silver medal that I'm disappointed about. It's my performance that I'm disappointed about."
WOMEN'S 2012 OLYMPIC VAULT FINAL RESULTS
1. Sandra Izbasa (ROU)- 15.191
2. McKayla Maroney (USA)- 15.083
3. Maria Paseka (RUS)- 15.050
4. Janine Berger (GER)- 15.016
5. Oksana Chusovitina (UZB)- 14.783
6. Yamilet Peña (DOM)- 14.516
7. Brittany Rogers (CAN)- 14.483
8. Ellie Black (CAN)- 0.000
---------------------------------------------------------------------------------------------------------------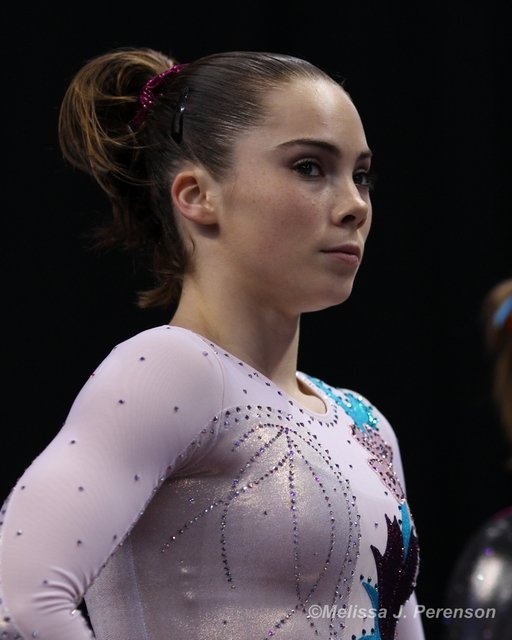 The 2012 Olympic Vault FINALISTS with their qualification scores:


1. McKayla Maroney (USA) - 15.80
15.90 (6.50/9.40), 15.70 (6.10/9.60)

2. Sandra Izbasa (ROM) - 15.316
15.50 (6.10/9.40), 15.133 (5.80/9.333)

3. Maria Paseka (RUS) - 15.049
15.533 (6.50/9.033), 14.566 (5.60/8.966)

4. Oksana Chusovitina (GER) - 14.808
15.033 (6.30/8.833), 14.583 (5.50/9.083)
5. Yamilet Peña (DOM) - 14.699
14.933 (7.10/7.833), 14.466 (5.80/8.666)

6. Janine Berger (GER)- 14.483
14.133 (6.30/7.833), 14.833 (6.0/8.833)

7. Brittany Rogers (CAN)- 14.483
14.666 (5.80/8.866), 14.30 (5.60/8/70)

8. Ellie Black (CAN)- 14.366
14.80 (6.30/8.50), 13.933 (5.20/8.733)


Reserves: Giulia Steingruber (SUI), Nastassia Marachkouskaya (BLR), Phan Thi Ha Thanh (VIE)
------------------------------------------------------------------------------------------------------------------


How to advance to event finals
The top eight gymnasts based on scores from prelims will advance to event finals. However, only two gymnasts per country may advance. For vault, a gymnasts must compete two vaults from different vault families in order to be eligible for vault finals. Their two scores are averaged.

Reigning World Champion:
2011 - McKayla Maroney (USA)

Past Olympic Vault Champions:
2008 - Hong Un Jong (PRK)
2004 - Monica Rosu (Romania)
2000 - Elena Zamolodchikova (Russia)
1996 - Simona Amanar (Romania)

------------------------------------------------------------------------------------------------------------------

2012 Olympic Medal Contenders:




McKayla Maroney, USA
The defending World Champ has upgraded her second vault and has distanced herself from the field.




Oksana Chusovitina, Germany
She's back for more! Competing in her SIXTH Olympic Games. She's the defending silver medalist on vault from both the 2011 World Champioships and 2008 Olympics. Can she win another medal at age 37?




Sandra Izbasa, Romania
Back from a torn achilles tendon in 2009, the Beijing Floor gold medalist will look to win her first Olympic vault medal, carrying the momentum from winning the vault at the past two European Championships. She vaults a double twisting yurchenko (5.80) and a Mustafina (6.10).


Yamilet Peña, Dominican Republic
Peña has been known to take enormous risk by throwing a rare handspring double front vault, the most difficult vault ever to be competed by a woman. This vault carries a huge 7.10 D score, the highest of the field. Pena stood it up in the qualifcation round to advance to the Finals. However, she has not been consistent with this vault. During last year's World Championship Final she failed to put the vault to her feet, scoring a 0.0. Pena's second vault is a double twisting yurchenko which scored just 14.466 in qualifications.

Janine Berger, Germany
A surprise this year has been Germany's Janine Berger, who beat Chusovitina at the 2012 German Championships on vault. Capable of a high-flying Rudi and Tsukahara double full, Berger could be a spoiler in London.


Ellie Black, Canada
Canada's medal hopes this year may rest in the legs of Ellie Black, the country's top vaulter. After having success on the World Cup circuit in 2012, Black will need to tidy up her form to contend with the top vaulters.

------------------------------------------------------------------------------------------------------------------

MORE EVENTS:

WAG: Team AA VT UB BB FX

MAG: Team AA FX PH SR VT PB HB