Kellogg's Tour of Champions: Life On The Bus!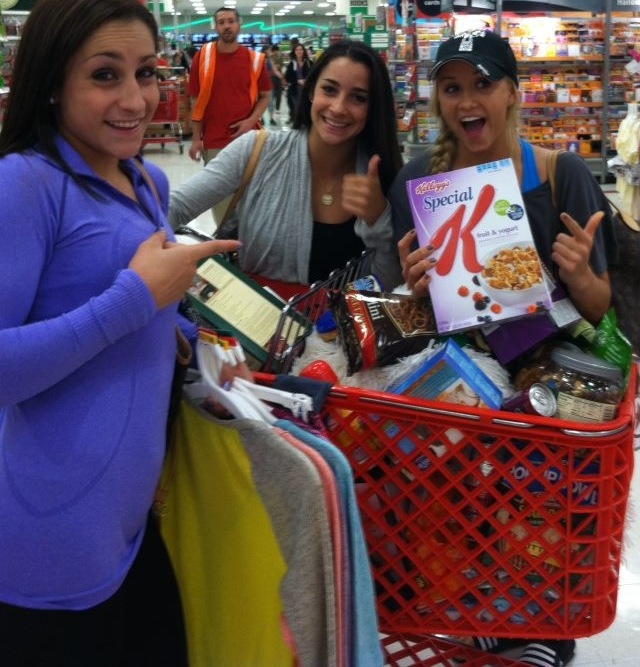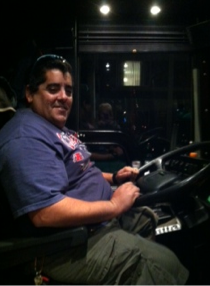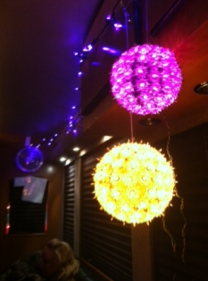 Some of you may be wondering what it is like to live on a tour bus. It is actually not too bad. We have five buses that travel together, boys, girls, Fierce Five, management and crew. Each bus sleeps 12 people with a kitchen and two living areas, one in the front and one in the far back.

The Fierce Five have a bus to themselves. Included on the bus is myself, the tutor and our trainer.

We typically travel through the night, so our bus is filled with mostly snacks. We of course have many Kellogg's items. Cereal, granola bars, popcorn and pretzels are a big hit. When we have to eat dinner on the bus the girls enjoy ordering sushi and for dessert it's always frozen yogurt.

Our bus driver is Brian or better known as Boo Boo! He has been so good to us. He is always making sure the girls are happy and comfortable on the bus rides. I have also been surprised as to how smooth the rides have been. Riding on the bus makes things very easy since we never have to worry about where we are going or how to get to each location. It is a little odd because we have to keep the window blinds down, so we don't attract followers. So I have noticed you feel a little lost not being able to see where we are traveling.

Once we board the bus, the girls like to open their laptops or they just hang out and talk. There are two televisions on the bus, so they often pick out a movie or show to watch. Riding the bus is also a great time to autograph the hundreds of photos that are sold at the shows.

One of the favorite times on the bus was after we went to Target and picked out all kinds of decorations. Lights, candles and soft cozy blankets. I am sure with Halloween coming up we will see some more creative décor to come!