The "C" Word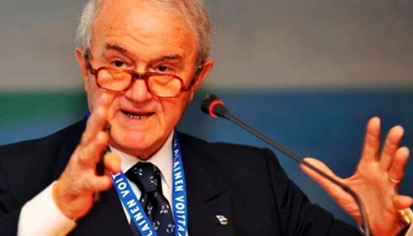 Last month, after agreeing to stipulations set forth by the International Gymnastics Federation (FIG), the International Cheerleading Union (ICU) was allowed to apply for membership to SportsAccord. The (ICU) is determined to make cheerleading an Olympic sport and SportAccord is the umbrella organization for both Olympic and non-Olympic international sports federations. The FIG initially opposed ICU's application to SportsAccord claiming that cheerleading was too similar to gymnastics.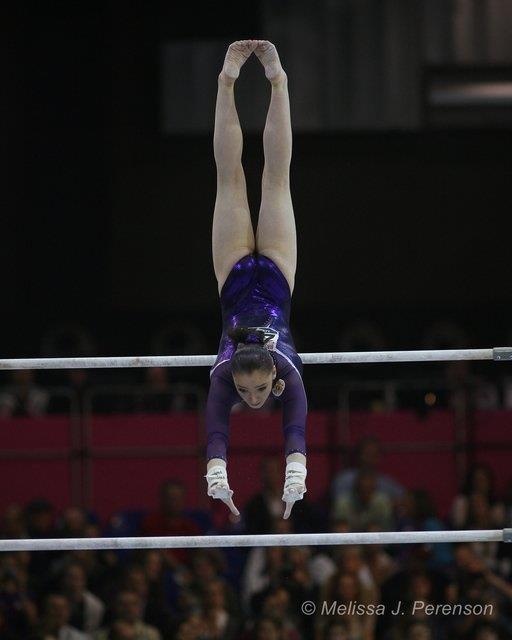 Cheerleading is a touchy subject for gymnasts. Certainly there are gymnasts who are cheerleaders, but for as long as I can remember "cheerleading" always sets a spark of irritation with gymnasts. In a casual conversation, I mentioned to a friend, a former gymnast, that I was writing a blog about cheerleading. The entire word (cheerleading) had not even left my mouth before her jaw started clenching, and tension immediately filled the room. Just mentioning the word "cheerleading" seems to elicit a negative response from gymnasts and it has been this way for a long time. You casually mention your background in gymnastics and someone responds "So you were a cheerleader?" Does this conversation sound familiar? This tension stems from the frequent and ignorant confusion between the two sports.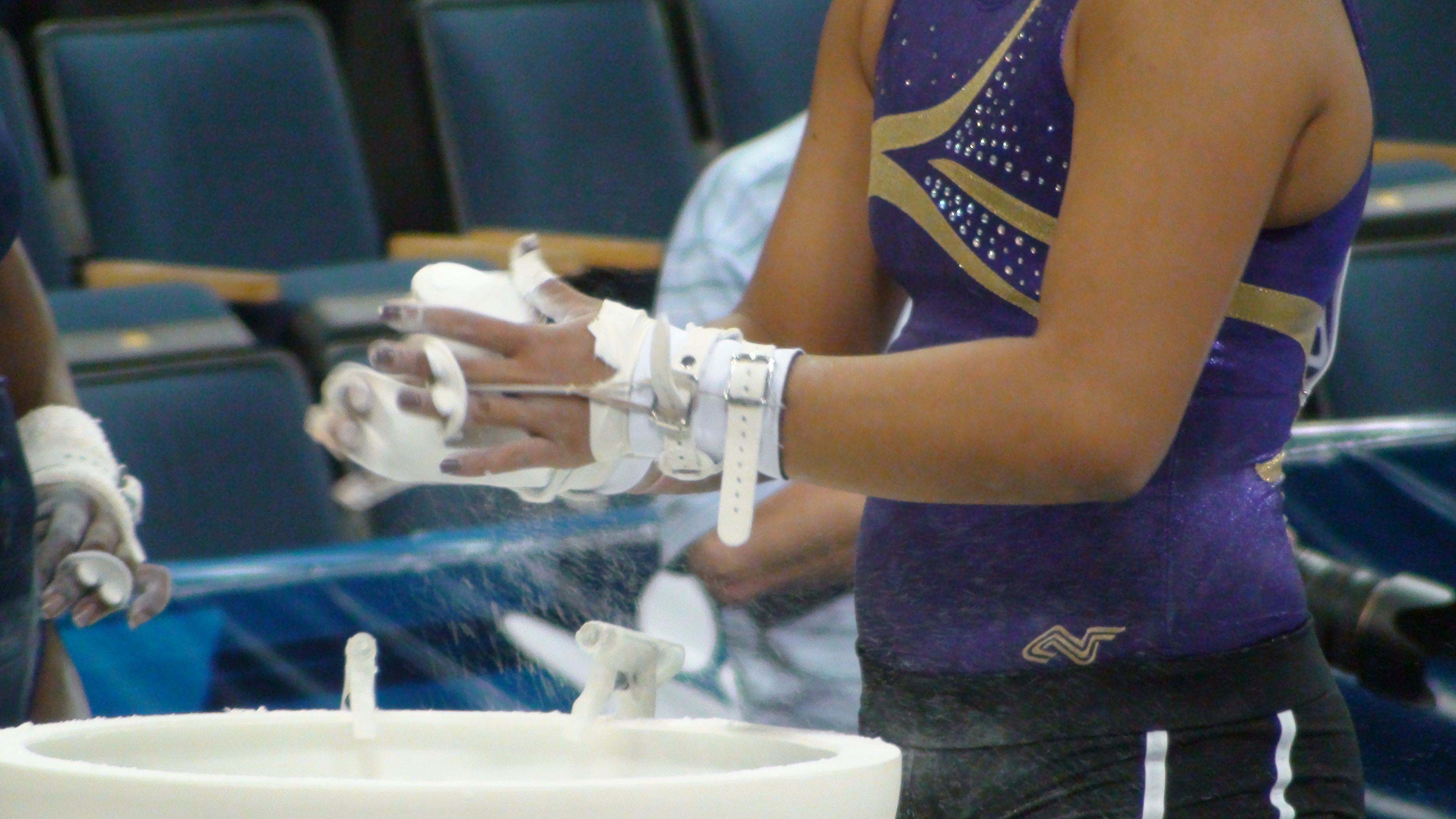 When I was 14, a screaming match erupted between one of my gymnastics teammates, Sarah, and a cheerleader, creating plenty of drama. "Chalk hit the fan" after the cheerleader made a derogatory remark about gymnastics. No cheesy pun here, but chalk literally hit the fan! During the argument, an enraged Sarah reached into the chalk bin, grabbed a handful of chalk and  hurled it at the cheerleader. Sarah's airborne attack was a spur of the moment decision, or she would have noticed the very large fan directly behind us. Sadly, the giant fan sent the chalk into air and directly into everyone's eyes. It was a truly miserable experience and sight to see or not see. Our eyes felt like they were on fire.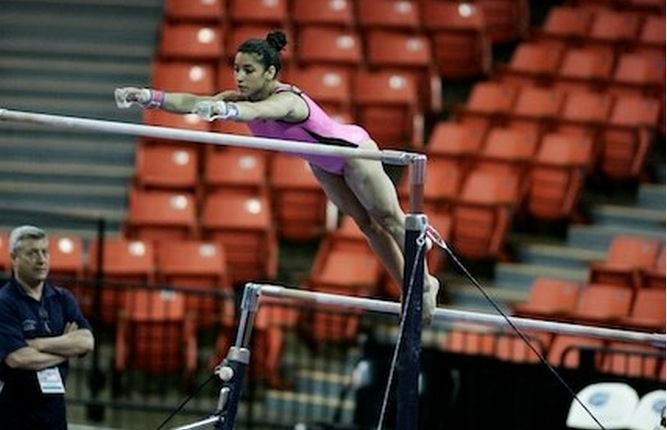 These shenanigans were responsible for a grueling conditioning session lasting the entire length of practice. This incident was completely ridiculous. This example of Sarah portrays some of the frustrations gymnasts feel when they are are called cheerleaders. 
When I typed the words "gymnast" and "cheerleader" into Twitter, here are just a few of the tweets I found on the first page: 
  "If you put your 2-year-old in a cheerleading outfit to attend a sibling's gymnastics practice, hope you like slashed tires."
"Cheerleaders: "you lift weights, we lift people" shut up."


"Cheerleading and gymnastics are two completely different sports"
"Cheer to a gymnast is a big NO. To us, that's just a pathetic thing. It's not even a sport #GymnastLife"
"Was told by a male gymnast today that he can't stand watching me tumble because I have "cheerleader technique." #SorryToOffendYou?"
"Some people confuse cheerleading and gymnastics. I do not swing from bars and walk on a bean. I swing around people and walk on a mat."
"NO I'm not a gymnast I'm a cheerleader #completely different"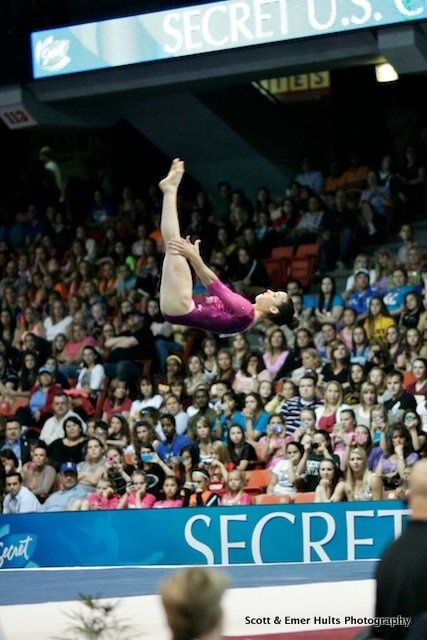 The last tweet explains the problem and source of this controversy. Cheerleading and gymnastics are two separate sports. There are some gymnasts who participate in both sports, but they are two completely different sports!  Aly Raisman, Olympic gold medalist on floor exercise, won with a gorgeous routine packed with difficulty showing a one-and-a-half to double Arabian, punch layout front for her first pass. Nowhere in her routine did I see a toe touch or pom poms. The only similarity between cheerleaders and gymnasts are they both incorporate saltos in their respective routines. Soccer, football, and basketball include the use of a round ball; however, people appear to differentiate between those sports easily. Have you ever been to a Superbowl party where someone thought they were watching a soccer game? Why then, when a cheerleading or gymnastics competition is on TV are there so many people unable to establish which sport they are watching? The public confusion is baffling, annoying, and disrespectful to both sports. Considering this, it was ironic that the FIG's reason for blocking the ICU's application was that the sports were too similar.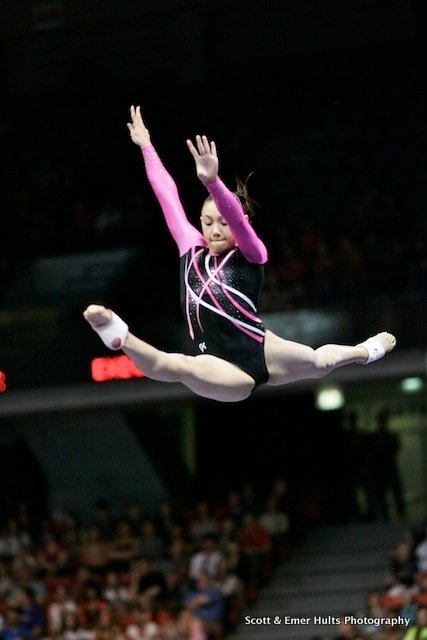 The point of my blog is not to bash cheerleading or the ICU. Many of my friends, including my sister, were both gymnasts and cheerleaders, and I realize this requires talent and hard work. Cheerleading entails a different set of skills than gymnastics. I could never master the skills of cheerleading and prefer balance beam any day over a basket toss. I have no desire to be tossed  20 ft in the air and hope none of the people below have A.D.D. In conclusion, ignorant people who clump the sports together insult both sports and fuel this animosity between them.  Hopefully, my blog helped shine light on the issue and people will not confuse gymnastics with cheerleading.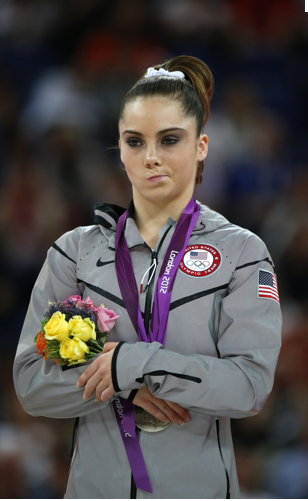 Mckayla Maroney is not impressed if you can't tell the difference between an Amanar and a Herkie.