2012 Breakout Performance of the Year
Your votes are in! The 2012 Gymnastics Breakout Performance of the Year is….

Elizabeth Price at the 2012 U.S. Olympic Trials!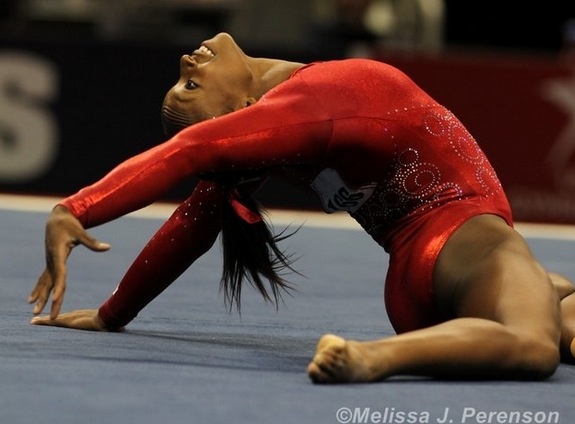 The final results of the poll: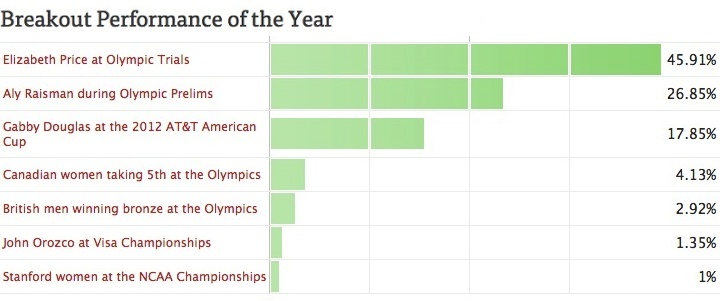 Parkettes gymnast Elizabeth Price finished 13th and 11th all around respectively at the 2010 and 2011 junior Visa Championships. She was on the national team, but not exactly on the short list of likely 2012 U.S. Olympians.

In 2012, Price made the jump to the senior division and made a statement with her floor and vault power and big bar routine at the Visa Championships, impressively finishing 5th all around. The 16-year-old easily advanced to Olympic Trials, officially putting herself into the mix for the Olympic Team. She was even referred to as a "big gun" by National Team Coordinator Martha Karolyi. 
Price then had her coming out party at the 2012 U.S. Olympic Trials, finishing 4th all around and bringing her longtime Parkettes coach Bill Strauss to tears after nailing her floor routine on the high pressure national stage. 


After night one of competition at the 2012 Trials, Price told us, "This has been a great experience and a pretty big step in my gymnastics career to be able to make it to Trials, and then doing this well at Trials - it's great!"
She also shared, "I think the best quality about my gymnastics would be being able to hit big routines when the competition time comes."
The pressure was on Price night two of Trials and once again she delivered veteran routines. She totaled a world class 60.50 all around score in the finals to finish 4th all around, just behind Aly Raisman and one tenth ahead of Kyla Ross. 
Reflecting on her two nights in San Jose, Price said, "I really wasn't picturing myself being here right now. It's a great experience. I never could have imagined something this amazing. Coming into Trials I was just trying to do my best. Today was definitely one of my best competitions." 
In the end, Price was named alternate to the strong U.S. team which ultimately won gold in London. She was a gracious alternate and gained valuable experience from the situation. 
Price closed out her 2012 season with two dominating all around performances at the Stuttgart and Glasgow World Cups, defeating Olympians and World level competitors from other nations.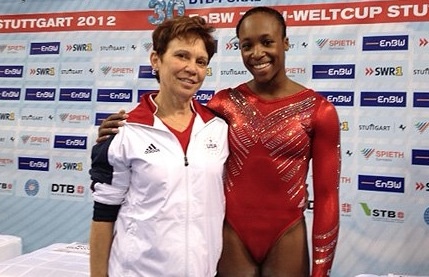 Price will definitely be one to watch in 2013 and we expect her to make a splash at the 2013 World Championships. 

Click here to watch as Elizabeth Price refelcts on her 2012 season. 

Related:
- Watch Elizabeth Price videos
- View Elizabeth Price photos
- Watch Parkettes Gymnastics videos
- Jump to the Best of 2012 Polls