NCAA Championship Seedings Announced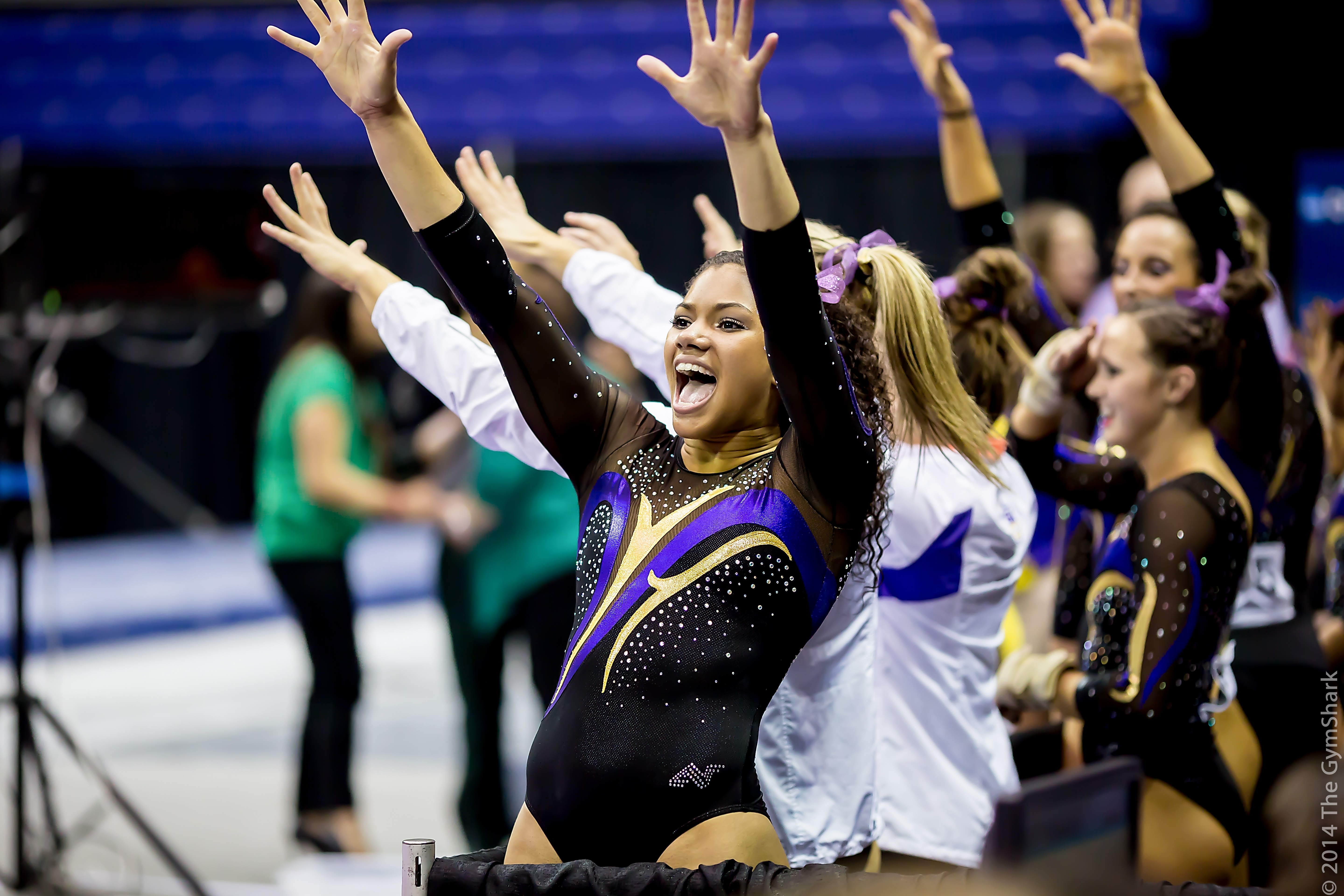 The 2014 NCAA Regional Championships took place over the weekend and twelve teams have advanced to the 2014 NCAA Women's Gymnastics Championships, held April 18-20 in Birmingham, Alabama. 

The session assignments for the 2014 NCAA Preliminary Competitions have been released! 
NCAA Prelims will be held Friday, April 18. The top three teams from each session will advance to Saturday's Super Six Team Finals, and we expect this year to be a battle! The evening session is incredibly stacked. 

Friday's prelims also serve as the all around final and the qualifier into the individual event finals. Event Finals will take place on Sunday, April 20.

Starting this season, the seeding determined at the time of regional selections was maintained throughout the championships. This seeding determined placement into Friday's prelims. Teams 1, 4, 5, 8, 9 and 15 will compete in Friday's Semifinal II and teams 2, 3, 6, 7, 10 and 11 compete in Semifinal I.
Florida is the No. 1 seed for the fourth time in the program's history and will enter the Championships as the defending Champions after earning their first team title in 2013.
 Alabama is the host team for this Championship and will join the Gators in the evening session.

Friday, April 18 Team Prelims

1:00pm CST:  #2 Oklahoma / #3 LSU / #6 Georgia / #7 Michigan / #10 Stanford /  #11 Illinois
7:00pm CST:
#1 Florida
 / #4 A
labama 
/
 #5 Utah 
/ 
 #8 UCLA 
/ #9 Nebraska
 / #15 
Penn St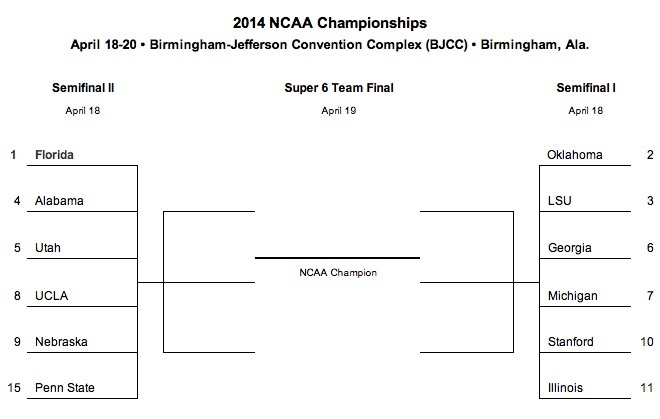 Poll: Which session do you think is tougher - Afternoon or Evening?



Below is the competition draw for NCAA Prelims.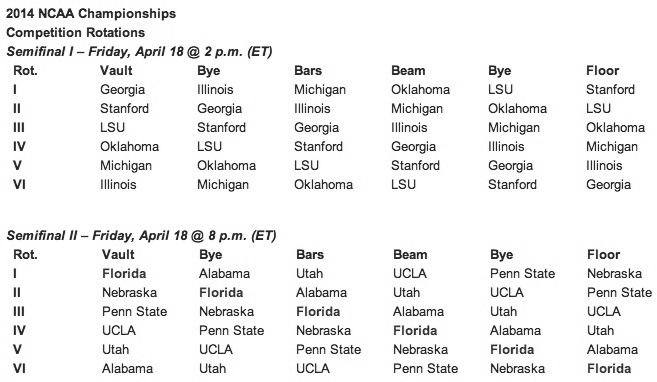 Complete 2014 NCAA Women's Gymnastics Schedule:
All times central
Friday, April 18 - Team Semifinal, Individiual All Around Final, Individual Event Semifinal
Two sessions - 1pm & 7pm

Saturday, April 19, 6:00pm. – Super Six
Top three teams from each Semifinal compete for the team national title.
Sunday, April 20, 2:00pm – Individual Event Finals
Top four individuals in each event (plus ties) from Friday's semifinals compete for national titles on each event.