Simone Biles: Full Series Available Now
Earlier this year, Gymnastike went behind the scenes and into Bannon's Gymnastix to chronicle the training of gymnastics prodigy, Simone Biles.  The young Spring, TX native gave us more than we anticipated. Within the first 24 hours of filming, Simone Biles reveiled that she had been training to compete the first ever Triple Twisting Yurchenko. 

The fun did not stop there, and as our production of Beyond The Routine continued to unfold, we realized that we were witnessing something special.  Biles showed the determination of a World Champion in the gym and the demeanor of a champion outside of Bannon's. Biles' meteoric rise to the top of the Senior Elite ranks this year took the sport by storm, but some still questioned whether she could topple proven veterans and World All Around contenders, like Aliya Mustafina....but we had no doubt. Simone Biles is the future of gymnastics, and Gymnastike saw this coming! 

Want to see a typical Simone Biles workout before World Championships? Interested in the day-to-day life of USA's newest All Around World champion? 

Our full series on World Champion Simone Biles is AVAILABE NOW! Witness the magic.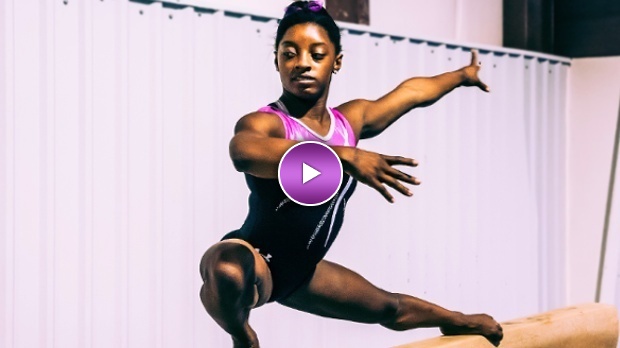 (Episode one, during training)

Episode One Preface: The gymnastics community is anxiously waiting to find out if the triple twisting yurchenko will be known as the "Maroney" or the "Biles." Fnd out how she first caught her coach's eye and watch her attempt a skill no woman has ever competed.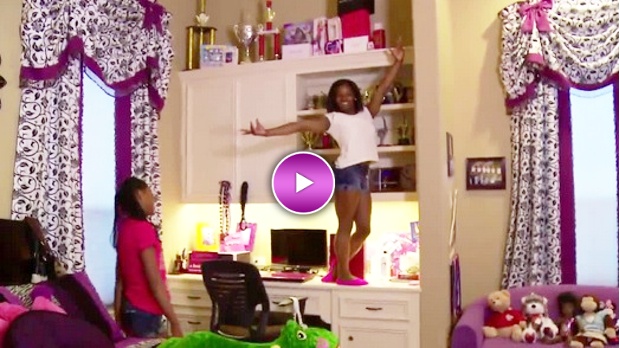 (Episode two, at Simone's home)

Episod Two Preface: Go home with Simone, meet her family, and experience the ups and downs of life as an elite gymnast. Biles talks about handling the pressure that comes with success and discusses what it takes to compete with the best in the world.



---
Not already a Gymnastike Gold subscriber? Click here to sign up and watch Beyond the Routine with coaches & athletes like: Mary Lee Tracy, Jordyn Wieber, Gabby Douglas, Liang Chow, Kyla Ross and more!