FINAL 2013 NCAA Women's Gymnastics National Rankings
With the 2013 NCAA women's gymnastics season coming to a close this past weekend in Los Angeles, the final national ranking are out, based on scores for the twelve teams who advanced to the National Championship. 

After an incredible comeback and a national record score on floor exercise, the Florida Gators won their program's first NCAA National title and will conlude the season with the #1 ranking.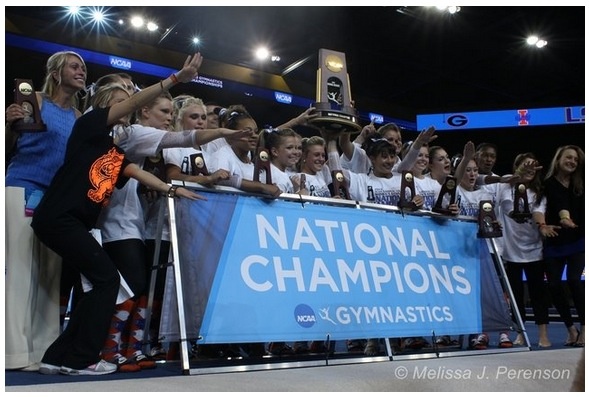 Below are the top 50 NCAA Gymnastics programs in 2013, according the the Gyminfo National Rankings.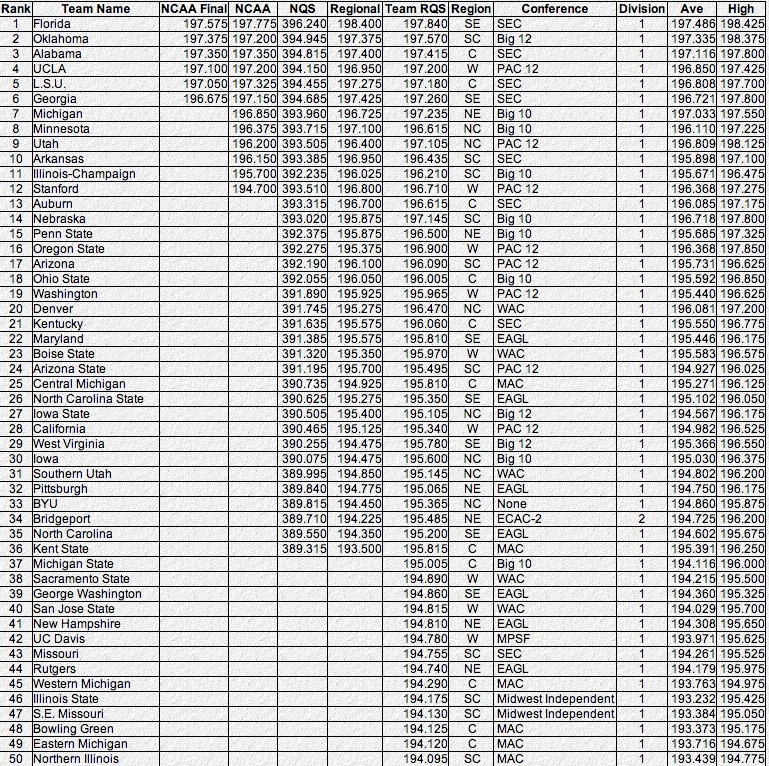 view complete rankings here.