Event Hub
Georgia Upsets Alabama, 197.500-196.950!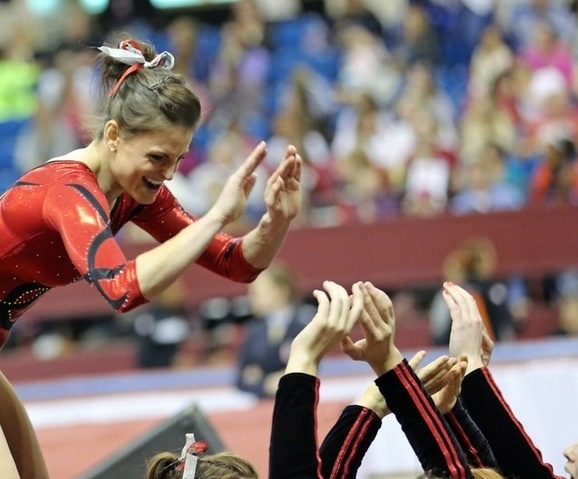 Shocker in Athens! The Georgia Gym Dogs have just upset the back to back national champions of Alabama. 
The No. 8 Georgia Gym Dogs used a season high score to hand No. 5 Alabama its first loss of the season, 197.500-196.950, on Saturday at Stegeman Coliseum in front of a sold-out crowd of 9,924.
Both teams tallied season-high scores. This marks the second time Georgia has broken 197 this season. Both scores came at home. 
The Gym Dogs were boosted with the return of senior All American Noel Couch who posted 9.875's on both beam and floor. 
Georgia surged to an early lead, scoring a season-high 49.475 on vault compared to Alabama's shaky start on bars with just a 48.950. Georgia was led by freshman and former elite Brandie Jay, who tallied a career-high 9.95. Lindsey Cheek, 9.925, and Canadian Olympian Brittany Rogers, 9.9, tied their season high scores.
Former national team member Chelsea Davis won her sixth bars title this season with a 9.925 and Rogers notched another season-high tying 9.9 to lead Georgia to a 49.275. 
The Tide scored a 49.375 on the vault behind 9.9's from sophomore Kaitlyn Clark, senior Marissa Gutierrez and junior Diandra Milliner. It was the Tide's second highest vault total of the season but heading into rotation three the Gym Dogs has increased their advantage, 98.750-98.325.


Kaylan Earls recorded a career-high 9.95 on beam with a big double tuck dismount to lead the Gym Dogs to a season-high 49.425 on the event. Meanwhile, Alabama delivered a season-best 49.475 floor performance behind career-high 9.95's from Milliner and Kim Jacob and a 9.9 from Gutierrez.


Georgia maintained the lead following the third rotation, 148.175-147.800.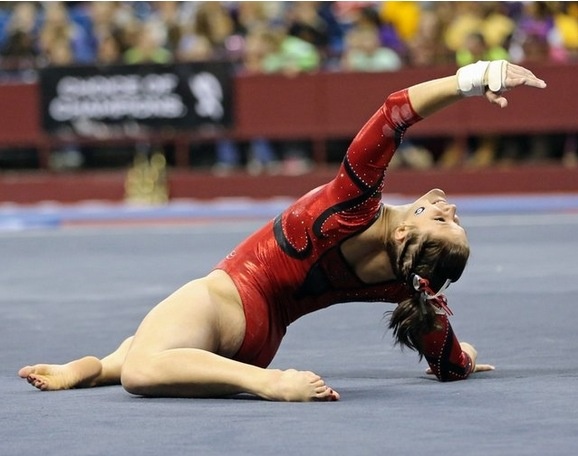 Jay notched another career high on floor with a 9.9, and Couch, Earls and Christa Tanella all scored 9.875's as Georgia recorded a 49.325. Alabama put up a 49.150 on beam led by a 9.875 for senior Ashley Priess as the Gym Dogs sealed their win over the Tide.


Alabama head coach Sarah Patterson said, "I didn't see all of Georgia's routines, but what I did see told me that they were on fire tonight," Patterson said. "I've said this before, from the time that coaching staff was hired, they had this meet circled in red on their calendar. We came in with a target on our backs."


This is a huge victory for new head coach Danna Durante who is hungry for her first national title. 
Alabama will travel to another hostile environment next weekend as they head to Gainesville, Fla., to take on No. 1 ranked Florida on Friday, February 8th while Georgia will compete on the road at Kentucky. 


Meet Results: