Wieber to Return in 2013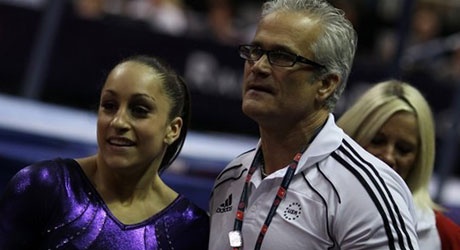 Coach John Geddert has much to celebrate after an incredible 2012 and coaching Jordyn Wieber and team USA to Olympic gold. 
Most Olympians retire after the Games, or at least take time off. Geddert told us at the conclusion of the 2012 Olympics that he hoped Jordyn would come back, at least for one more year and one more push for the World Championships, as she still has one year of high school remaining. 
Now, much to his delight, Wieber has a plan in place. 
"Its my birthday and the world was supposed to end, now that would have been a unique birthday present. Instead I got one that is much better, actually one of my favorite gifts ever. Jordyn informed me that she wants to start training again seriously and intends to compete at Championships in August. One step at a time of course, but what a great birthday present. Have to say I am a bit geeked about this…."
Happy Birthday, John and welcome back, Jordyn! 


Take a closer look at Wieber and Geddert in the gym: