Sooner Gymnast Kayla Nowak on the Road to Recovery after a Scary Crash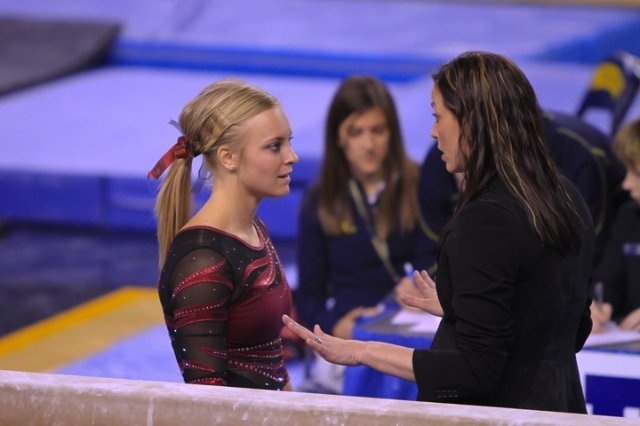 University of Oklahoma senior All-American and former IGI Level 10 gymnast Kayla Nowak suffered a scary fall from the uneven bars during practice this week and badly injured her back, tearing muscles away from her spine. 
Nowak had surgery to repair the muscles and had a rod inserted into her spine. With the help of a back brace and a walker she is already up and moving and progressing forward with her recovery.
Her Olympian boyfriend, Jake Dalton, tweeted today: 
@jake_dalton: 
"Thankful for @kayla_nowak being healthy and ok just praying the pain goes away. Thanks to her parents she is in great hands"
Nowak will be out for the 2013 season which will be a big loss for the Sooners. The team is just thankful, as are we, that Kayla is going to be alright. 
We wish Kayla all the best in a speedy recovery.