2013 Women's NCAA Coaches Poll: Alabama Picked for #1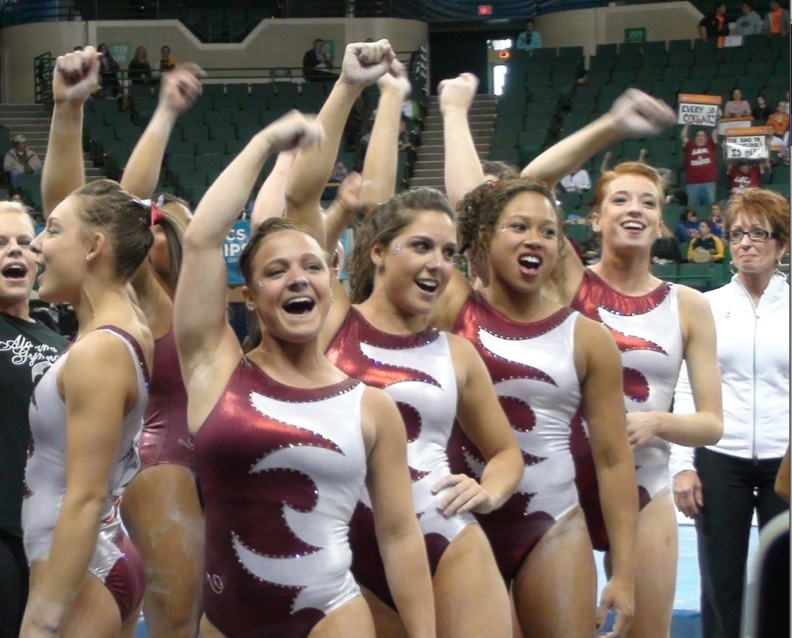 The 2013 women's NCAA Gymnastics preseason coaches poll is out and the nod has been given to the 2-time defending NCAA Champions, the University of Alabama. 

The Tide edged out the Florida Gators last season in the 2012 Super Six team finals thanks to a clutch beam routine in the final rotation by senior Ashley Priess to win the program's sixth national title. Head coach Sarah Patterson is pleased to have Priess return for a fifth season, making up for a redshirt year. They'll also add two strong freshmen, Lauren Beers and Carley Sims. 

Looking at talent alone, we are shocked to see Florida at #3. They've added 2009 World All Around Champion Bridget Sloan and 2011 Pan American all around champion Bridgey Caquatto to their deep squad for 2013 and boast the reigning NCAA All Around and vault Champion, Kytra Hunter. 

Ranked #2, UCLA will be a team to watch in 2013 with a healthy Vanessa Zamarripa. The Bruins finished 3rd in 2012 and will play host to the 2013 NCAA National Championships. 

Just like in 2011, the Oklahoma Sooners will enter the season at #4 and could be in reach of the program's first National title. 

Utah holds steady at #5 after finishing 5th in the 2012 Championships with a young team. If the preseason coaches' poll holds true, the Utah gymnastics team will qualify for a record 38th-straight national championship in the upcoming season. 

Currently, only four schools have won the ultimate crown in women's college gymnastics, the NCAA Team Title: Alabama, Georgia, UCLA, and Utah. Is this the year we could finally add a fifth team to the list? Or, are we witnessing the making of the next dynasty in women's NCAA gymnastics?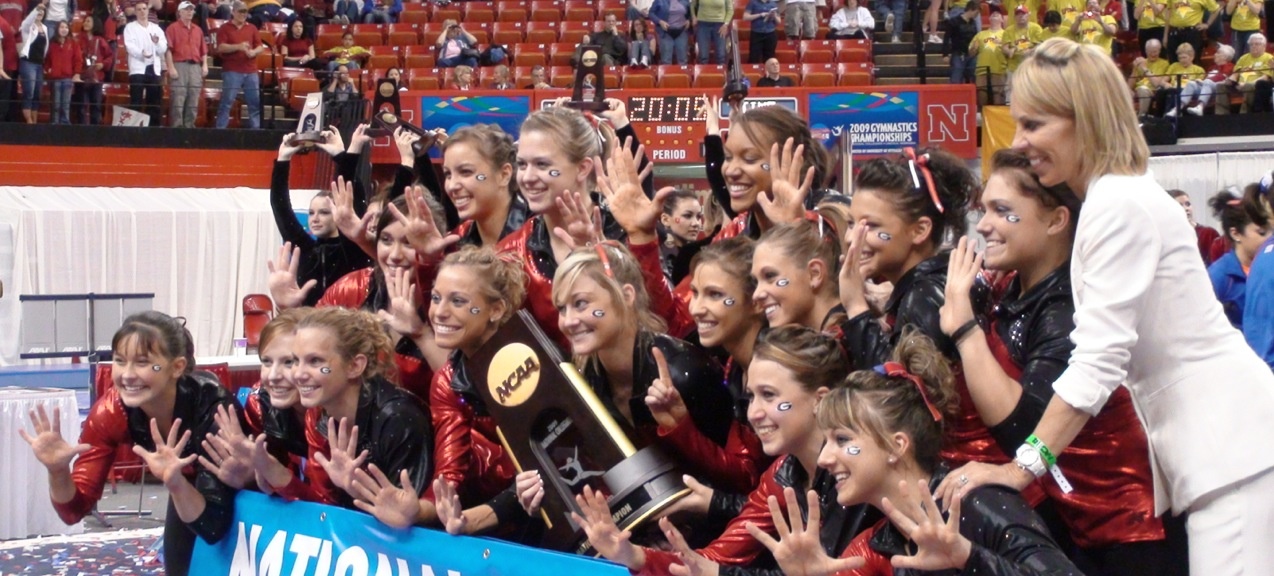 The Georgia Gym Dogs after winning their 5th-straight NCAA women's gymnastics title in 2009.

Check back Tuesday for an analysis of the top 2013 NCAA teams.
2013 GymInfo Coaches Preseason Poll released Monday: