Shchennikova added to the U.S. Women's Junior National Team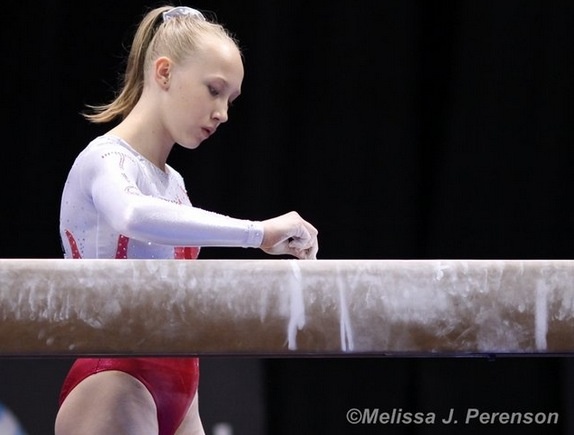 Following the latest training camp at the U.S. National Team Training Center, the Karolyi Ranch, Polina Shchennikova of Arvada, CO has been added to the U.S. Women's Junior National Team, according to her Facebook page. 
After naming just six gymnasts to the junior national team at the 2012 Visa Championships, USA Gymnastics stated that they would possibly be adding additional members to the squad based on performance at training camps. 
Shchennikova is the only gymnast to have been added to the team at this time. 
Shchennikova is known for her Nastia Liukin-esque lines and especially excels on uneven bars and balance beam. Like Liukin, Shchennikova was born in Russia and is coached by her parents. She trains at Tigar Gymnastics in Colorado. In 2012, Shchennikova finished second all around at the 2012 Nastia Liukin Cup and was 10th all around and 4th place on bars at the 2012 Visa Championships. 
Shchennikova joins Simone Biles of Bannon's Gymnastix, Madison Desch of GAGE, Amelia Hundley of Cincinnati Gymnastics, Bailie Key of Texas Dreams Gymnastics, Katelyn Ohashi of WOGA Gymnastics, and Lexie Priessman of Cincinnati Gymnastics on the junior national team.