NCAA Women's Gymnastics NLI Signing Week for the Class of 2013!
The official early period for signing a National Letter of Intent for Gymnastics began on November 14th. It's an exciting day for athletes around the world to "make it official" with their college of choice. These signings, in addition to another set in the spring, will comprise the incoming class of 2013-2014.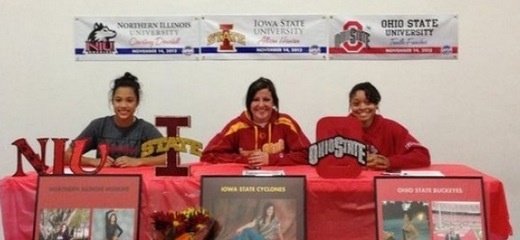 Below is a comprehensive list of the female gymnasts who have signed NLI's for women's gymnastics thus far. We'll continue to update this page throughout the signing period.Click the gymnast's name to watch their videos.

Gymnasts, coaches, & parents: Send us your signing phots to be featured on Gymnastike! 
Send to: support@gymnastike.org
-- ALABAMA --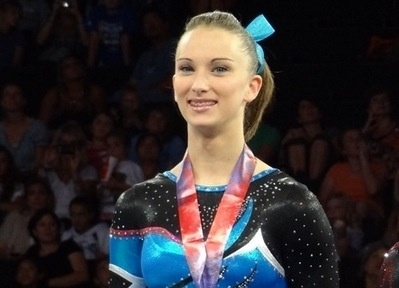 Amanda Jetter-
Milford, Ohio- Cincinatti Gymnastics Academy 
USA Junior National Team member 2008 & 2009, Senior National Team member 2010 & 2011; Represented USA at the City of Jesolo Trophy in 2010 (6th AA) & 2011 (8th AA); 2007 J.O. National Champion
Known for: Her rarely seen goofy personality (
video
)


-- ARIZONA --
--BOWLING GREEN STATE UNIVERSITY--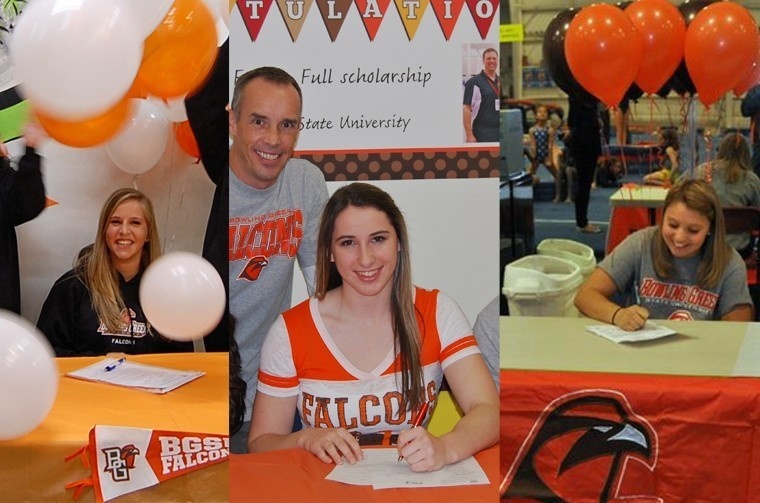 Lauren Feely- Gurnee, IL/ Ultimate Gymnastics
4th on Vault at 2012 J.O. Nationals, 25th AA; scored a perfect 10.0 at a high school meet in 2012!
Simone Freidman- Fairfax, VA/ Apollo Gymnastics
5th on Floor at 2011 NIT 
Rachel Reis- Pona Verdra, FL/ TNT Gymnastics
4th on Bars at 2012 Regionals; 2012 Florida State Bar Champion

-- FLORIDA --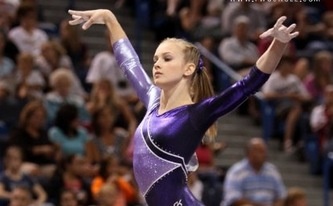 Claire Boyce-
Coppell, Texas- Texas Dreams Gymnastics
2012 J.O. All Around Champion; 2-time Visa Championships Qualifier
Known for: Inspiring all the tall gymnasts out there
-- MISSOURI --


Lark Pokladnik- Garland, Texas- Metroplex Gymnastics
4-time J.O. NIT Qualifier; Qualified to International Elite in 2010

-- NORTH CAROLINA --
-- OKLAHOMA --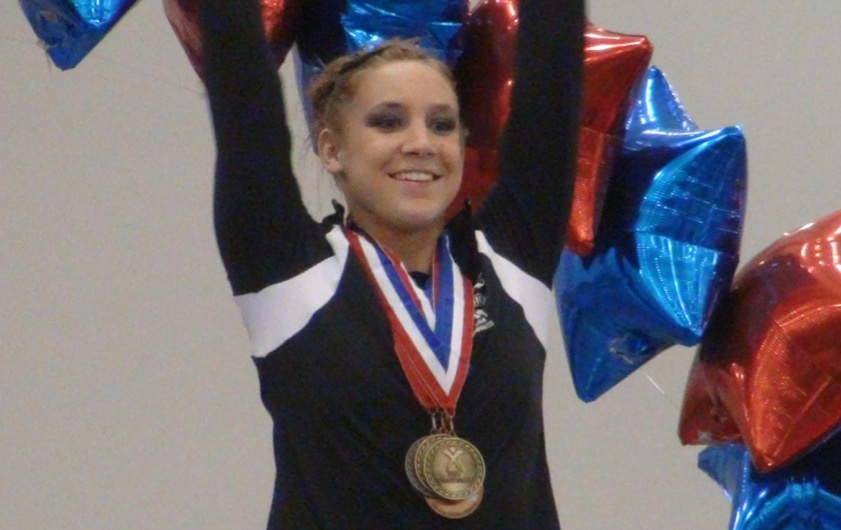 Back to back National Champion Charity Jones headlines a stellar class for the Sooners