The Next Phase for Martha Karolyi and the U.S. Women's Elite Program Announced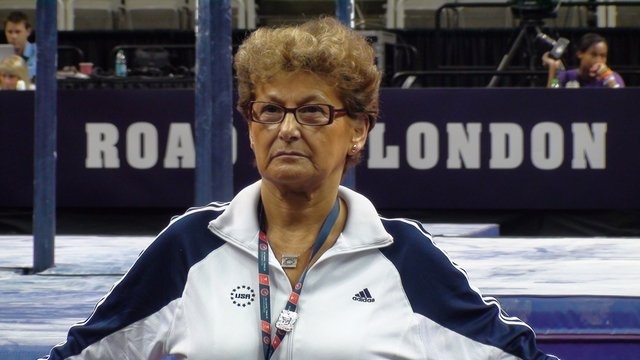 USA Gymnastics announced today the next phase for U.S. women's National team coordinator Martha Karolyi. Originally, Karolyi had planned to retire in 2012, but revealed in this video that she was considering sticking around. Then, at the 2012 Visa Championships, Karolyi explained that she would remain with the program but take on less responsibilities. 
Today, USA Gymnastics announced that Karolyi will now solely focus on the development and preparation of the women's national team. Stepping in to work with Karolyi and oversee the rest of the women's elite program will be Valeri Liukin and Steve Rybackyi.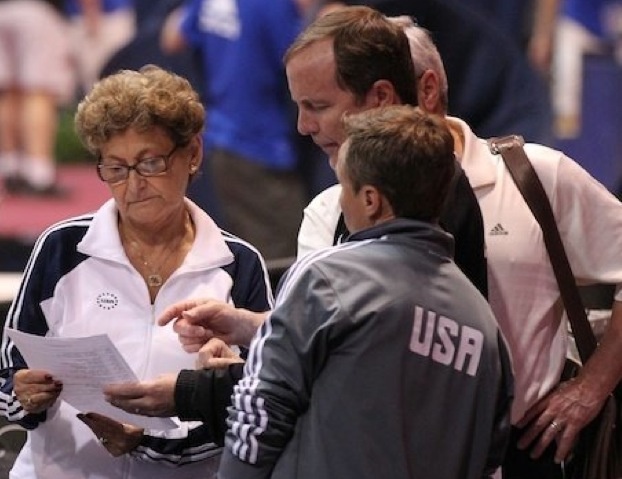 Karolyi, Rybacki, and Liukin at the 2012 Secret Classic. Rybacki has been a staple on recent U.S. women's selection committees. 

Below is the information released from USA Gymnastics:  
INDIANAPOLIS, Nov. 5, 2012 -- USA Gymnastics has reorganized management of the elite program for women's gymnastics, dividing the responsibilities among Martha Karolyi of Huntsville, Texas, Valeri Liukin of Plano, Texas, and Stephen Rybacki of Upland, Calif. Karolyi, the women's national team coordinator since 2001, will continue as national team coordinator with a more exclusive focus on the national team. Beginning in January 2013, Liukin, who has two Olympic gold medals and coached his daughter Nastia to the Olympic all-around title, is the elite athlete development coordinator, and Rybacki is the director of elite athlete programs.
"We believe the partnership of Martha, Valeri and Steve gives USA Gymnastics the dream team to pilot and manage our women's program from development through the elite level and national team," said Steve Penny, president of USA Gymnastics. "Each of them has been integral in the success of our women's team and has demonstrated the ability to work hand-in-hand with our personal coaches to keep our women's program on track."
Karolyi's focus will be on the development and preparation of the women's national team.  Since she became national team coordinator in 2001, the U.S. women have enjoyed its most successful period in U.S. history.  The women's national team has won 64 World and Olympic medals from 2001-2012, most recently winning the Olympic team and all-around gold medals.
Rybacki, who has served as chairman of the International Elite Coaches Committee and a member of the USA Gymnastics Board of Directors, will oversee the administrative duties for international competition and will travel with U.S. delegations. This includes handling international travel budgets and arrangements; writing selection procedures for World Championships, Pan American Games and Olympic Games; and organizing and implementing other administrative requirements for the national team. Rybacki coached U.S. all-around champion Vanessa Atler and 2000 Olympic bronze medalist Jamie Dantzscher at Gliders -- Charter Oak Gymnastics, which he owns. He will remain based in California.
Liukin will direct the women's athlete developmental pipeline.  He will handle the curriculum and direct all developmental camps, with a focus on education, as well as oversee the Talent Opportunity Program (TOPs).  TOPs is a talent search and educational opportunity for female gymnasts, ages 7-10, and their coaches. The program includes state testing for physical abilities and skills, with the top-ranked participants advancing to the TOPs National Testing conducted at the USA Gymnastics Women's National Team Training Center, a U.S. Olympic Training site, in Houston.  Based on national testing results, athletes are named to the TOPs National Team and invited to participate in a training camp.  Liukin is a co-founder and owner of World Olympic Gymnastics Academy (WOGA), which produced two Olympic all-around champions - Carly Patterson (2004) and Nastia Liukin (2008). He will remain based in Texas.