Florida Gymnastics On The Football Field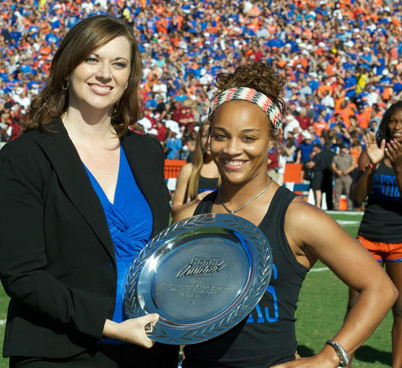 University of Florida gymnast, Kytra Hunter, received her Honda Sports Award during Saturday's football game between Florida and South Carolina. The Honda Sports Award is an annual award given to the best collegiate female athlete in each of the twelve NCAA sports. The  winner was announced in May, but Hunter did not receive the award until Saturday.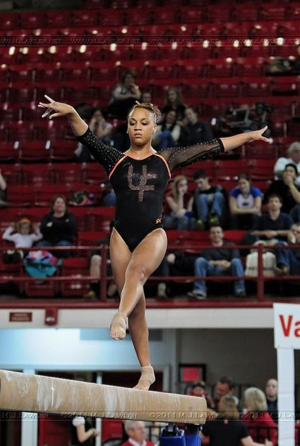 During her freshman year in 2012 she won the All-Around title at both the SEC and NCAA championships. Hunter is the first athlete from Florida to win the NCAA All-Around title and was also the NCAA champion on the vault. Hunter was a member of the Senior National team from 2009-2011 and was the alternate to both the 2009 and 2010 World Championship teams.  During her time as a senior elite, Hunter was a consistent All-Around performer placing 4th in the 2009 and 2010 Visa Championships.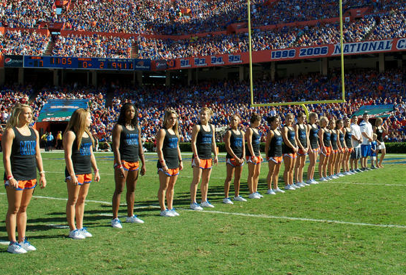 During the game, SEC title rings were awarded to entire gymnastics team.  Last season, the Gators won their eighth SEC title in school history. It should be a very exciting 2013 for Florida.
pictures via @GatorZoneGym