John Orozco Injury UPDATE: Not Good News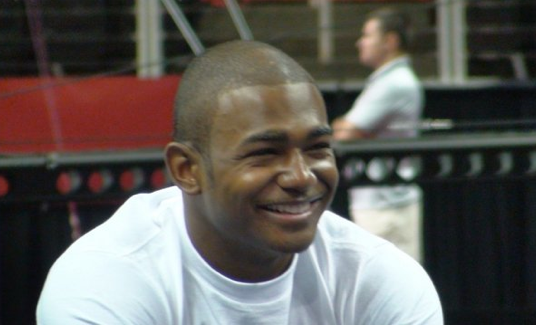 Update #2, October 22, 2012
Orozco tears ACL and Meniscus, faces surgery

John Orozco confirmed via his Facebook page that he has torn his ACL and Meniscus in his left leg.  He added: "Doc says It'll be months for healing but rehab starts soon then Surgery in a few weeks and yea... It's not gonna be fun. =/."

Orozco is no stranger to coming back from a serious, potentially career-ending injury.  In 2010, he ruptured his right Achilles tendon on vault in the Visa Championships.  After intially reportedly being told he'd never compete again, Orozco had surgery and finished third in the all-around at the 2011 Visa Championships.  This year, Orozco was crowned national champion at the 2012 Visa Championships.  He continued to a second-place finish in the all-around at the Olympic Trials, earning an automatic berth to the Olympic Team, along with teammate Danell Leyva.  

Despite his injury, Orozco maintained the generous spirit that has earned him fans and supporters worldwide.  Around the same time he confirmed his ACL and Meniscus tears, Orozco shared on Facebook that he gave a slice of pizza to a stranger at Costco, after she asked him several times whether he was going to finish his pizza.  This is not the first story about Orozco generously giving something away.  In a childhood story that has now become famous, 9-year-old Orozco reportedly gave away his first gymnastics medal to another boy who was crying after performing poorly and being teased by other kids at the same competition.


Update #1, October 22, 2012

Orozco to see a specialist for knee injury; status for future performances in Kellogg's Tour uncertain

USA Gymnastics is reporting on its facebook page that "Orozco is expected to see a specialist this week, which will determine the extent of his injury and his status for future performances. USA Gymnastics and the Kellogg's Tour will provide more detailed information when it is available."

Original story, October 19, 2012

John Orozco injured his knee on a dismount and left the following messages on his facebook page

"Popped my knee outta place on a dismount last night then popped it back myself right away. Don't really know whats going on right now but we'll see later today what the deal is, nobody seems to be treating it as an important injury (even though it hurts and I can't walk or really feel anything) but I guess that means it'll be fine. idk.... #NotImpressed though."

"So just an update it wasn't my knee cap that popped outta place it was something else completely that is worse but nothing is for certain yet. We'll see soon NY tomorrow! Feeling ok tho...for now. Pray that everyone stays safe for the rest of tour."

Orozco has not released anymore information regarding the injury, the US team needs him  healthy for 2013. Orozco is a member of the US Senior National team  and  the 2012 All-Around National Champion. A  2012 Olympian, Orozco  trains with Vitaly Marinich at the US Olympic Training Center.