Memmels Speak Out Against USA Gymnastics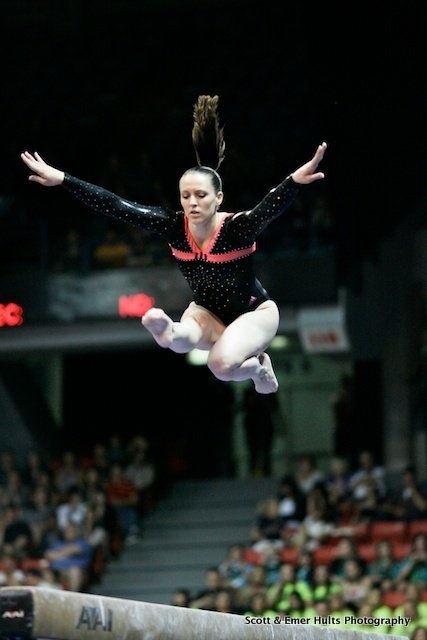 The controversy surrounding Chellsie Memmel's failed petition to compete at the Visa Championships reached new heights on Thursday, as Memmel and her father, Andy, spoke out about the snub to several media outlets.

In an article published in the Milwaukee Journal Sentinel, Andy Memmel, who is also Chellsie's coach, revealed that USA Gymnastics president Steve Penny reached out to the Memmels, urging Chellsie to announce her retirement amidst an unexpectedly severe reaction from gymnastics fans around the nation:

"He said, 'Why don't you just retire?  We'll make it look good for you,'" Andy Memmel said. "Well, wait a minute.  They're trying to make it look good for themselves.  They're not liking this backlash."

That backlash has included an all-out war on USA Gymnastics, and an outpouring of support for Memmel, over Twitter.  A petition was circulated and sent to Penny and more and more news sources are picking up on the story.

Memmel also did an interview for Inside Gymnastics magazine, wherein she discusses her reaction to USA Gymnastics' decision to deny her petition.

The Visa Championships serve as the second in a series of three meets to decide the U.S. Olympic Team for London, and a rejected petition means that Memmel's hopes to compete in a second Olympic Games are dashed.  

Martha Karolyi, National Team Coordinator, and head of the selection committee that shut out Memmel, said in an interview that Memmel's failure to meet a required score (14.0) kept her from qualifying to Visa Championships.  Many fans, however, feel that this decision is inconsistent with treatment of other athletes, and are making these issues known.

USA Gymnastics released a statement from Penny, in which he acknowledged Memmel's contributions to the sport throughout her career and addressed some of the criticism.

"I recognize that Chellsie's many fans are upset that she will not be competing next week.  I understand and admire the outpouring of support that Chellsie has received, and for the most part, her fans have been polite and respectful in expressing their thoughts about the circumstances.  Decisions like this are never easy, esepcially in an Olympic year."

As of now, Memmel's camp has made no definitive statement with regards to her future as a competitive gymnast.